Soulja Boy Net Worth: How Much Wealth Does The Rapper Have?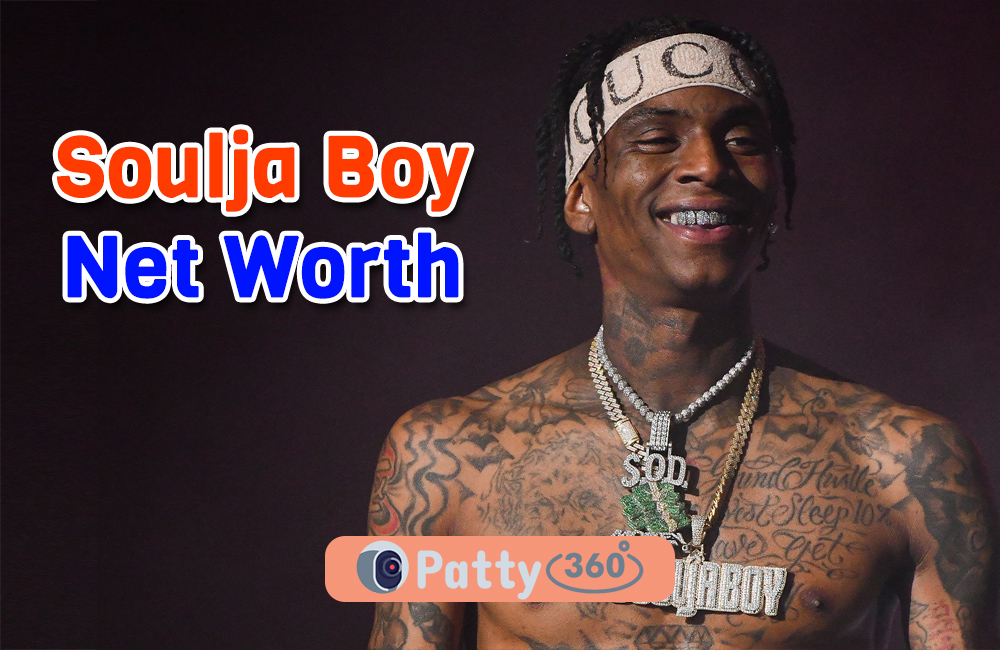 DeAndre Cortez Way aka Soulja Boy is an American rapper and record producer. He rose to fame after his debut single "Crank That." The song ranked no.1 on the Billboard Hot 100 for whole seven weeks in 2007. The same year, he dropped his first album, Souljaboytellem.com.
In 2010, he was ranked no. 18 in the list of Hip-Hop Cash Kings of 2010 by Forbes. He established himself as a successful rapper after dropping one hit album after the other.
As a fan, you must be curious to know about his net worth. Based on online sources, Soulja Boy's net worth is around $10 million.
Family and Early Life
Soulja Boy was born on the 28th of July 1990, in Chicago. However, he moved to Atlanta at the age of six. After turning 14, he moved once again and settled in Batesville, Mississippi.
His father played a major role in building Cortez's career. He built a recording studio in the house to encourage his son to work on his music.
Initially, Soulja Boy started posting his tracks on SoundClick and received positive reviews. This encouraged him to open accounts on MySpace and YouTube.
Personal Life
Talking about Soulja Boy's personal life, he is not a married man. However, he does have a son with his girlfriend Jackie.
In 2008, he was battered and robbed in his home. In 2011, he lost his younger brother, Deion Jenkins in a tragic car accident.
The rapper claims to be a member of the Fruit Town Piru Bloods gang.
Career
Soulja Boy began his professional music career in 2007, the year he dropped his debut single and album. Both his projects turned out to be successful. 
The following year, he released his second album which was faced with negative criticism. However, the single from the album, "Bird Walk ranked no. 20 on the Hot Rap Tracks chart and no. 40 on the Billboard Hot R&B/Hip-Hop Songs.
In 2009, he dropped his third single, "Turn My Swag On," and it went on to become a massive hit. It ranked no. 19 on the Billboard Hot 100 and no. on the US rap charts.
In 2011, he released several mixtapes and did the same the next year as well. In 2014, he released his fourth album along with additional mixtapes. He dropped his fifth and sixth albums in 2016. In the same year, he also released various singles, videos, and mixtapes.
In 2021, he dropped the mixtape, Soulja World, featuring Lil B. At this time, he also signed a contract with Virgin Music.
Earnings and Net Worth
Soulja Boy is a successful rapper in the industry. He has been active in this field for almost two decades. During all these years, he built his wealth through album and record sales. His other sources of income include live shows and performances.
As of 2023, Soulja Boy's estimated net worth is $10 million. It is expected to increase further in the future.