Spergo Net Worth 2023: How's the Company doing after Shark Tank?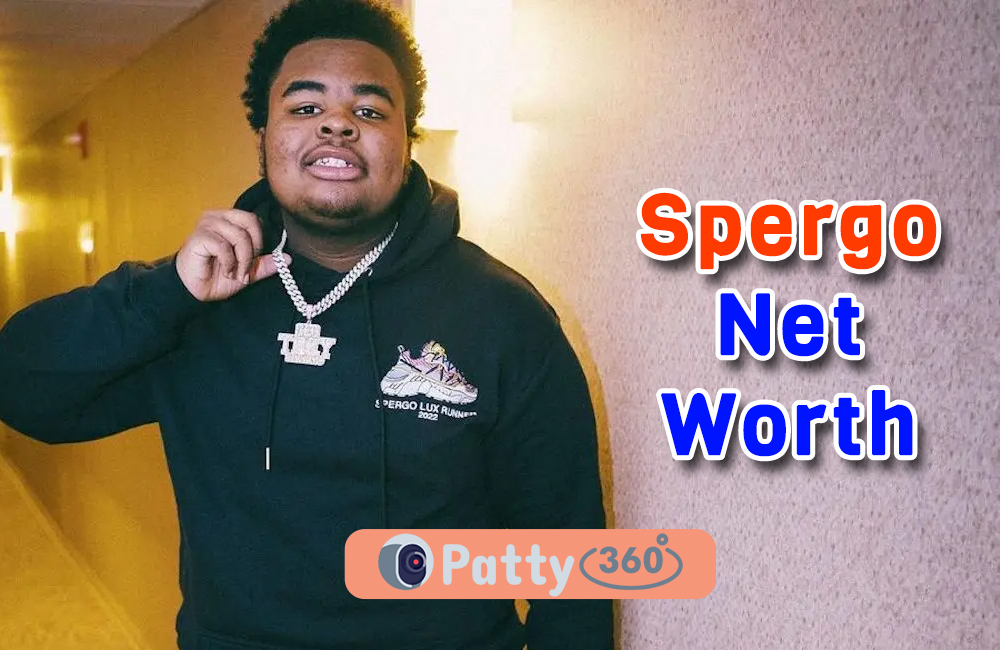 The clothing business is one of the most competitive ones. With so many top brands dominating the market, it is difficult for new brands to make a spot for themselves. Despite all the challenges, Spergo is rocking.
It is a luxury clothing line founded by a teenage entrepreneur, Trey Brown. Spergo is not like other clothing brands. It comes with a strong message, which helped cracked a deal with investor Daymond John on Shark Tank.
The current net worth of the company is around $2 million. If you are eager to know more about the brand and its founder, read along.
Recommended: Joe Mele Net Worth
Shark Tank Pitch
Despite having a successful business, Trey decided to appear on Shark Tank. He wanted to raise money to hire a professional designer and market their brand.
Trey and his mother Sherell appeared on the thirteenth season of Shark Tank. They came in with an offer of 10% equity for $300,000.
The investors were impressed by Trey's hard work and the story behind the brand. They also liked the quality of the clothes.
Out of all the sharks, Daymond John showed the most interest. He could relate to Trey's story and offered him a deal of 20% equity for $300,000. The mother-and-son duo made a wise decision and accepted the deal.
Recommended: Russell Brunson Net Worth
After Shark Tank
Appearing on Shark Tank helped Spergo become more popular. After the episode was aired, the sales skyrocketed and received over 1000 orders.
The mother-and-son duo also appeared on Ellen and Fox Business. That's not all, Spergo also received a $200,000 grant from the Philadelphia 76ers. This helped the brand expand its collection.
At present, Spergo clothing is available on the official website and other online stores. In 2021, the brand generated $2.5 million in yearly revenue. The current net worth of the brand is estimated at $2 million. It is expected that the brand will expand its business further in the future.
Recommended: Hello Prenup Net Worth
About the Founder
Spergo is founded by Trey Brown, a 15-year-old boy from Philadelphia. He grew up in a troublesome neighborhood. But he always managed to keep himself away from all the troubles.
According to Trey, his mother is his biggest supporter. On his 12th birthday, he received some money which he used to buy shirts. Later he sold them to his friends and relatives. He sold out all 16 shirts in a day and reinvested the money to purchase more shirts.
He launched his company in 2018 and named it Spergo. He started selling shirts and earned around $40,000 that year.
At 13, he started working on growing his business. He was supported by his mother who quit her job to serve as the COO of her son's company. By 2020, the business got so busy that Trey had to be admitted to the hospital due to overworking.
After recovering, he met P. Diddy the rapper invested $25,000 in his business. He used the money to launch his first store. By the end of 2020, he made $745,000 in sales.
Recommended: XTorch Net Worth
FAQs
1. Where is SPERGO today?
Spergo, which amassed around 1 million dollars from Shark Tank from investors, was initially founded by 15-year-old Trey Brown. The lifestyle brand is currently in Philadelphia and is currently in pretty high business if their numbers and average sales are anything to go by.
2. What is SPERGO annual revenue?
Although it is not mentioned or known, it is believed that SPERGO has estimated annual revenue of less than $5 million. It is pretty difficult to determine exactly what the annual revenue is, so we'd recommend keeping an eye out for that.
3. How is SPERGO doing after Shark Tank?
Following their episode on Shark Tank, SPERGO has opened its third brick-and-mortar store in Arlington. Besides the success of the brand, Trey also confirmed that he is in the process of creating a sneaker line. The brand has an estimated $3 million in sales annually.
4. Is SPERGO a luxury brand?
SPERGO is indeed considered a luxury brand if its product prices and marketing are anything to go by. The brand won over the sharks with its amazing quality of product and diversity. For those who aren't familiar, the brand specializes in streetwear and lifestyle apparel.
Recommended: Crystal Minkoff Net Worth