Tim Draper Net Worth 2023: How Wealthy Is The Venture Capitalist?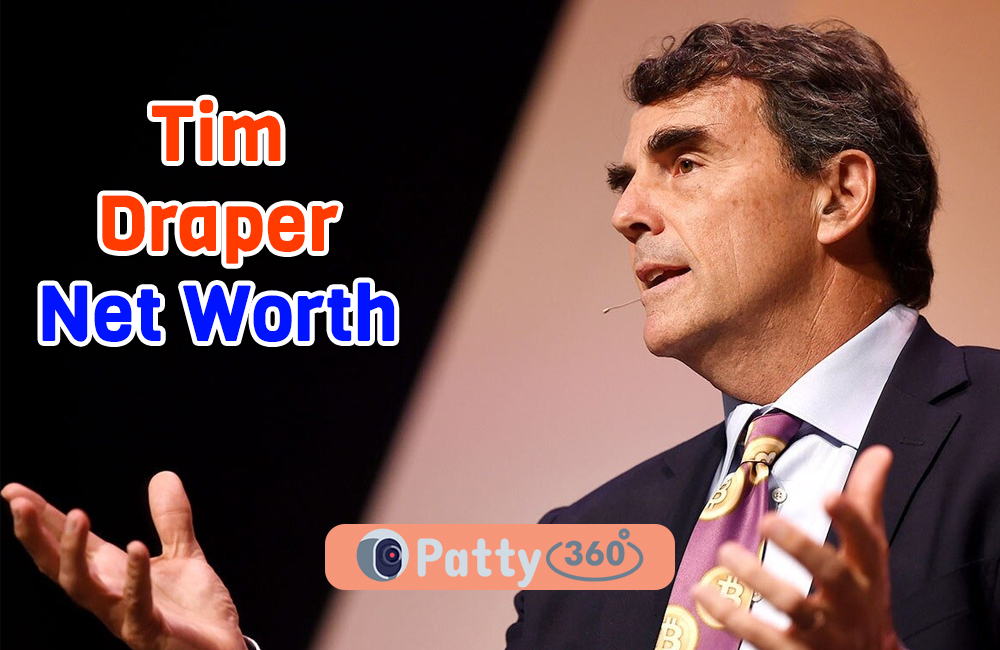 Tim Draper is a well-known venture capitalist who is the founder of multiple companies. However, he is most famous for working with Draper Fisher Jurvetson. He has made several investments through his company.
Draper is also a big supporter of cryptocurrencies. He credits his grandfather and father for introducing him to the world of investing and business.
Today, Tim Draper is one of the most successful venture capitalists in the world. He has a current net worth of $1.2 billion. To know more about his life history and career, you should read the lines below.
Family and Early Life
Tim Draper's full name is Timothy Cook Draper. He was born on 11th June 1958, in East Chicago, Indiana. He belongs to a business family where his father and grandfather were both venture capitalists in Silicon Valley.
His father, William Henry Draper III is the founder of the Draper & Johnson Investment Company. On the other hand, his grandfather, William Henry Draper II was the first ambassador to NATO. This pretty much explains how Tim Draper ended up in this field.
Personal Life
Tim Draper's wife is Melissa Lee Parker. The couple shares two beautiful daughters named Eleanor and Jesse. They also have two sons named Billy and Adam.
The family of six is currently settled in their luxury mansion in Atherton, California.
Education Background
In the beginning, Tim Draper had no plans to follow in his father and grandfather's footsteps. He enrolled at Philips Academy Andover to study Electrical Engineering.
Later he transferred to Stanford University. There he co-created a board game called Stanford-The Game. He completed his graduation in 1980 and decided to study MBA. He got his degree from Harvard Business School.
Career
At the beginning of his career, Draper got a job at an investment banking company called Alex. Brown & Sons. However, he quit his job in 1985 to set up his own business.
He convinced other venture capitalists Steve Jurvetson and John Fisher to partner with him. This led to the foundation of Draper Fisher Jurvetson (DFJ).
Draper also founded a company called Draper Associates. In 1990, he formed the Draper Venture Network which brought together many successful entrepreneurs from across the world.
Fast forward to 2012, Draper founded the Draper University of Heroes. The next year, he got the opportunity to work with Arizona State University. In 2018, he founded another company called Draper Goren Holm. It is a blockchain venture.
Earnings and Wealth
Although Tim Draper belongs to a business family, he worked his way to the top. He founded multiple companies throughout his career. Additionally, he invested in several tech companies.
He earned the majority of his wealth through his businesses and investments. He funded top companies like Coinbase, Baidu, Twitter, Skype, and many others. He is also a supporter of blockchain technology and cryptocurrency.
As of 2023, Tim Draper's net worth is around $1.2 billion. His net worth has been increasing steadily every year.
FAQs
1. Who is Tim Draper?
Tim Draper is a prominent venture capitalist and technology entrepreneur. He founded the venture capital firm called Draper Associates as well as the Draper University of Heroes, an educational institution focused on entrepreneurship.
2. What is Tim Draper's net worth?
As of 2023, Tim Draper's net worth is estimated to be around $1.2 billion. He generated the majority of his wealth through his business career and investments. He invested in successful start-ups such as Tesla, Skype, Hotmail, and many others. He is also a strong supporter of cryptocurrency and blockchain technology.
3. What are some of Tim Draper's most successful investments?
Tim Draper is not only a successful businessman, but also a smart investor. He has a long list of successful investments. As per sources, he has invested in companies like Baidu, Coinbase, Skype, Tesla, Hotmail, Twitter, and many others. A major chunk of his wealth comes from his investment returns.
4. What is Draper University of Heroes?
Draper University of Heroes is an educational institution established by Tim Draper. It started operations in 2012 and offers many entrepreneurship courses and programs. The prime goal of the school is to inspire and educate the next generation of innovators and entrepreneurs.