Who Is Tina In Stranger Things? Uncovering more about Tina from Stranger Things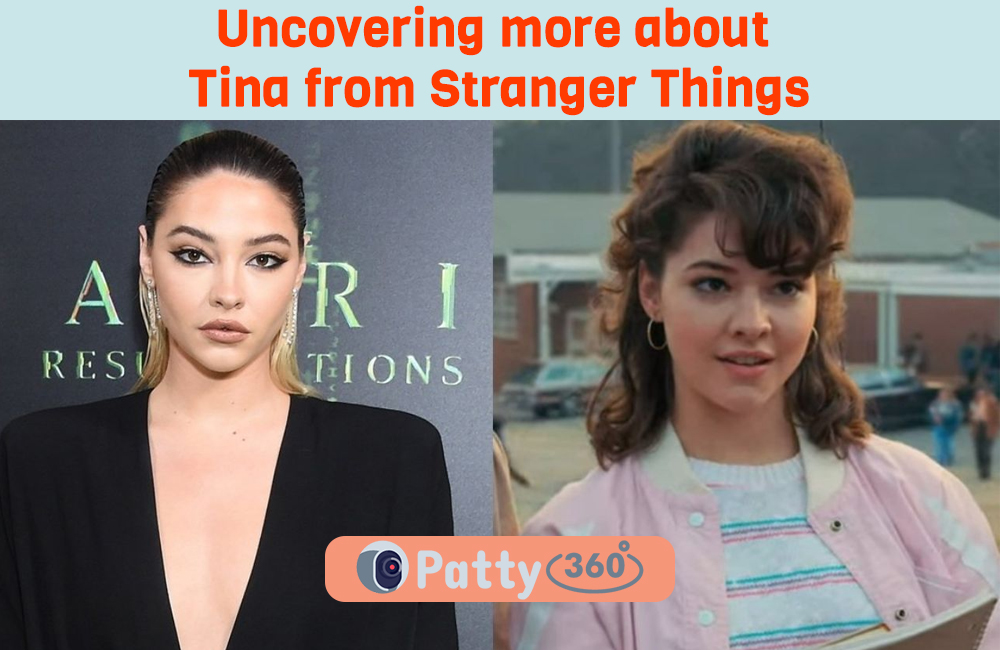 An avid fan of Stranger Things? If yes, we can guarantee that you don't possibly know or remember Tina, who appeared in the show, fawning over Billy. Ever since its release in 2016, Stranger Things has managed to pack in a series of unexpected twists and turns, so don't be surprised if Tina ends up being an important key in the series.
Created by the Duffer Brothers, Stranger Things grew to prominence for its unique and unconventional storyline. The genre-bending plot was a much-needed inclusion in a world with mainstream and regurgitated content.
If you are intrigued by Tina in Stranger Things and want to know more about her, we have got your back.
Who is Tina from Stranger Things?
Tina, a character played by Madelyn Cline, in Season 2, didn't have much significance in the show back then. For reference, Tina was a popular girl in school, who was known for being part of Steve Harrington's group.
Tina was also found fawning over Billy in Season 2, following his entrance into the show. If you want a better recap, Tina's character was also the one that threw the Halloween party where Nancy gets drunk and out of control.
During that Halloween party, Tina donned a stunning Madonna costume. Tina's character had a very short screen time, whereas Madelyn appeared on Stranger Things for only two episodes in Season 2.
What are some other popular characters played by Madelyn Cline?
If you liked Tina's guest appearance on Stranger Things and you are particularly a fan of Madelyn Cline, you would likely want to know more about her other shows and appearances.
Thus far, Madelyn has appeared in 19 different roles. Besides Netflix's Stranger Things, Madelyn also played the character of Sarah Cameron in Netflix's Outer Banks. 
Her most popular role was in a feature film in 2009, where she played the role of Maya Smith in the movie, 23rd Psalm: Redemption. Besides that, she has also portrayed several different roles in varying television programs. 
What made her rise to fame was her role in Outer Banks, which resonated with the audience, putting her in the foreground.
Conclusion
Tina from Stranger Things might not seem like a very significant role right off the bat. However, with how unexpected the show is, you never know if her character makes a huge impact during the last or fifth season of the show.