Top Free Games for PC, Xbox, PlayStation, and Switch you Need to Know of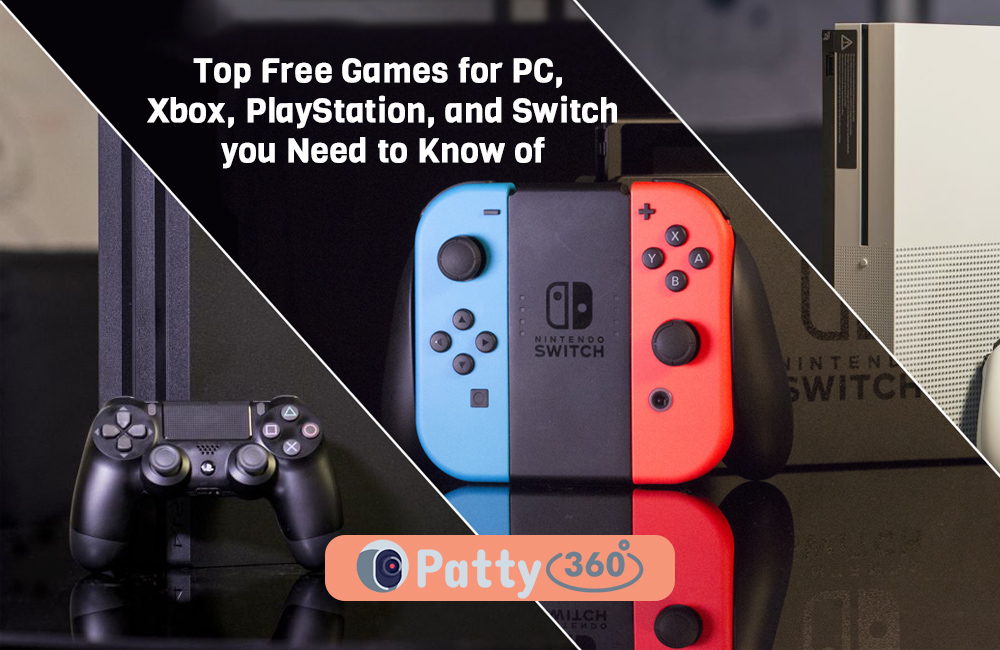 Just because you are a gaming fanatic doesn't mean that you'd have to spend all your money buying individual games across multiple consoles. Some of the new game releases can easily cost over $70, making gaming quite an expensive hobby.
Don't worry though because we have found a bypass for you. Upon a lot of research, we have managed to scour through all the options and make a list of some of the free games that you can consider playing across different gaming consoles.
Epic Games Store 
When it comes to gaming, nothing beats Epic Games Store. It is known for developing high-quality and big-budget free games. They have made hundreds of free games accessible to avid gamers over the last few years. Some of the most popular ones include Grand Theft Auto V, Civilization VI, etc. If you are looking for a few new or upcoming ones from their store, we'd recommend looking into BioShock: The Collection and Mystery Game, both of which will be released in June.
Amazon Prime Games
Next up, you have Amazon Prime to binge play a variety of amazing games. Most people don't realize the fact that Amazon Prime has multiple benefits associated with it. Not only do you get to watch some of your favorite shows and movies, but you can also enjoy a range of free in-game content that is released each month on the platform. Some of the upcoming lists of free games you can consider looking out for are Far Cry 4, Calico, Across the Grooves, etc.
Free Steam Games
When you think of free games, Steam isn't naturally an option in your mind. They do offer a range of discounted games but did you know that you can get discounted games that sum up to zero dollars? Sounds like a good deal, doesn't it? There are games on Steam that are "Free to Play" and then you have entirely free games like BrainBread 2, CatNab, Cyphers Game, etc., which are completely free.
Free GOG games
GOG is CD Projekt Red PC's game store. Besides their high-end and high-budget games that are paid for, there are a few free games that you can try your hands at. Some of them include PC shooter games and there are a handful of role-playing games as well. While you are at it, check out Stargunner, War Wind, Beneath a Steel Sky, etc.
How many of these games are you going to give a try once you get everything sorted out?