True Geordie: his rise to the top of YouTube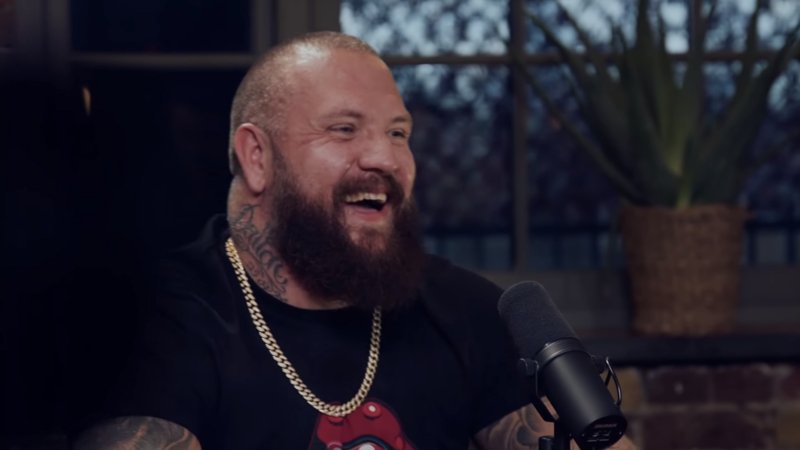 Who is 'The True Geordie'?
The True Geordie is a pseudonym that you may well be familiar with and, if you're not, then it's safe to bet someone you know is because you don't become an internet personality worth £500,000 with no followers. The man behind the mask is Brian Davis, which isn't such a household name so who exactly is he?
Life off screen
33 year old Davis might be a big presence on camera with a personality to match his 6'3 frame but when it comes to life away from the lens he's more secretive and reserved. He's a born and bred Geordie – meaning he comes from Newcastle-upon-Tyne – but little is known about him or his family beyond that.
Early to the game but late to bloom
Cut things how you like but Davis is no Steve Jobs; he did, however, emerge as somewhat of an innovator when he launched his first ever YouTube video in 2006 – less than 12 months after the site was created. His earlier videos focused solely on his love of football, with a strong emphasis on his beloved Newcastle United, and were posted under the handle of FootballFan533.
It wasn't until much later – eight years later to be precise – that things really took off for the passionate Davis. An expletive-filled rant in response to then Newcastle striker Nile Ranger's criticism of the Toon Army (Newcastle's fan base) struck a chord and 'The True Geordie' was born with more regular content following.
More than a football fanatic
With hundreds of thousands of views hitting his page off the back of the Ranger rant it became clear that it was possible for him to 'blow things up'. Davis branched out from football chat, though it's remained a constant element, to discuss anything and everything from other sports to everyday news stories.
Beyond his standard YouTube work though, the True Geordie has been involved in other high profile events – such as the YouTube boxing slugfest between Logan Paul and KSI where he commentated – to put his name and face out there to the masses.
Constantly growing
Davis could have settled with his lot by now had he wanted to. His YouTube channel is one of the highest-earning sports channels on the site and the wrap around work was adding to his balance sheet but he's proven hungry to move with the times and he decided to enter the world of podcasts.
Davis has always been able to push home a point but he's no longer just ranting and raving for the camera. He has now established a reputation for himself as someone who can conduct interesting, informative and challenging interviews with guest celebrities – such as former Newcastle and England captain Alan Shearer and comedian Ricky Gervais – featuring and it's taken his following to another level. His fan base now tops out at over 2.5 million split across Facebook (75k), Instagram (130k), Twitter (530k) and YouTube (1.8m).
There you have it, a quick look into the True Geordie – a man that has been on an upward curve ever since that raging video about Ranger and given Ranger was tipped for a career at the top level of English football at the time it's perhaps odd that it is now the True Geordie with a net worth of £500,000.