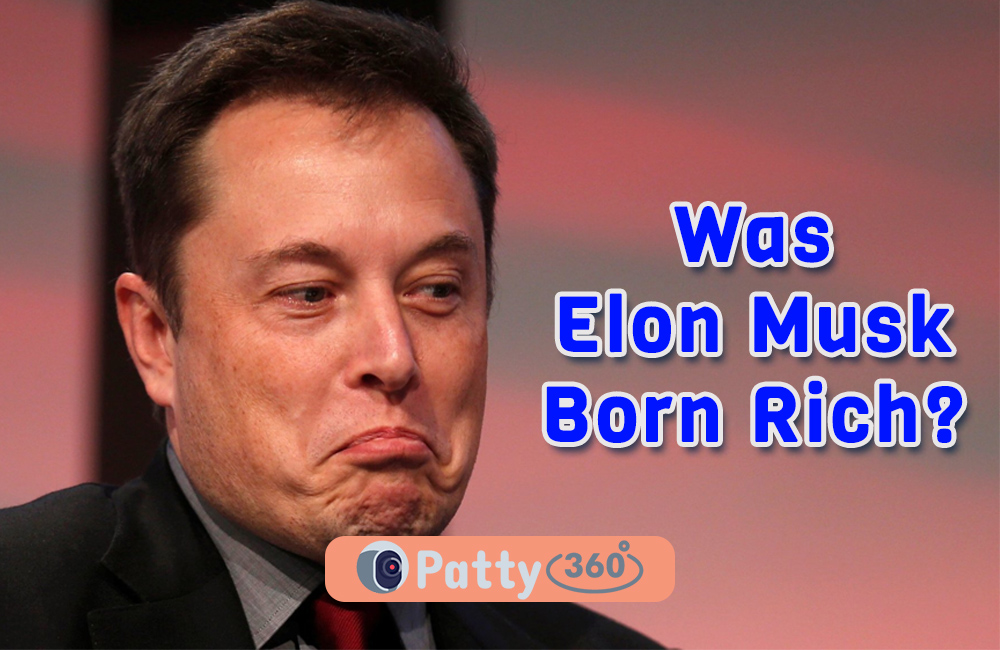 There are very few people in this world who keep up with the internet and don't know about Elon Musk. The founder of Tesla, Space X, and now the CEO of Twitter, Elon Musk is a name that has taken the internet up by storm.
Being a billionaire and one of the richest people in the world, Musk has made people question a lot of things about his existence. His $44 billion acquisition of Twitter left people in shock and with their jaws hitting the ground.
But, the one question that almost everyone has regarding Elon Musk is asking is, "Was he born rich?" With the kind of frugal and humble lifestyle that Elon leads, it is quite difficult to pinpoint the kind of upbringing he's had since his childhood.
In several interviews with leading publications, Musk has revealed that he doesn't spend an unnecessary amount of money on vacations. He is also one of the few billionaires in the world that doesn't have investments in many materialistic items. According to reports, he owns one home and four private jets.
Seeing his somewhat frugal and planned lifestyle, many people wonder if it's a direct influence on his life growing up. We will discuss more on that in this article.
Where was Elon Musk Born?
Elon Musk's birthday is on June 28, 1971, in Pretoria, South Africa to Maye Musk and Errol Musk. His father worked as a South African electromechanical engineer, pilot, sailor, consultant, and property developer while his mother was a stay-at-home mother.
Although Musk wasn't born into a super-rich family, he belonged to an upper-middle-class family and grew up with all the staple luxuries that a kid would need to have a comfortable and happy life during their childhood.
However, Elon Musk knew that he was meant for something bigger, which is when he decided to relocate to Canada. Despite belonging to an upper-middle-class family, Elon's family wasn't that well off to support him when he shifted to Canada.
Contrary to popular belief, Elon's start-up wasn't initially funded by his parents. According to actual reports, it was Elon himself who worked his way through his college, amassing around $100,000 in student debt. He wasn't a trust-fund baby, unlike what many people think.
How did Elon Musk Kickstart his Career?
With the degree of popularity that Elon has acquired in his career, it isn't surprising that people are consistently amused by his popularity. However, you'd be surprised to know that Elon built his career from the ground up. He didn't get any financial assistance or a trust fund from his parents.
According to reports, Elon was inclined to computers and entrepreneurship, which was reflected in the work he did.
By the time Elon turned 12, Elon was well into game development. He developed his first video game when he was just 12 and later sold it to a company. Once he turned 17, Elon decided to relocate to Canada for his career. 
In Canada, Elon enrolled at Queen's University in Kingston, Ontario. Later, he transferred to the University of Pennsylvania where he graduated with a degree in physics and economics.
But, that wasn't the end of his learning journey. Elon further enrolled himself at Stanford University where he studied physics. Following that, Elon studied there for two days but dropped out when he realized that he could learn a lot more with the power of the internet.
Following that, Musk kick started his entrepreneurial journey with Zip2, which was a searchable business directory, and later ended up selling it to Compaq Computer Corp. for $307 million.
Acquiring the money from selling Zip2, Musk invested that amount to start his next venture X.com, which was an online financial service platform. We know X.com as PayPal today. It was later bought by eBay in 2002 for $1.5 billion.
Following the initial success and the net worth he garnered so quickly, Musk went on to start several other organizations, including SpaceX, Tesla Motors, Neuralink, and The Boring Company.
How Much is Elon Musk Worth?
With his diverse footing with different businesses in different niches and industries, it isn't surprising that Elon Musk has a pretty amazing net worth. He is one of the richest men in the world, beating Mark Zuckerberg and Bill Gates.
According to the current reports, Musk has an estimated net worth of $183 billion, gaining around $13.7 billion in 2020. Besides his other companies and job roles, Musk currently holds only a 13% stake in Tesla.
FAQs
1. How did Elon Musk originally get rich?
Elon Musk immigrated to Canada for his education but dropped out pretty soon to pursue his start-up idea. Later, he dropped out to start his business called Zip2 with his younger brother in 1995. Later in 1997, the pair sold the company for a whopping $337 million. Musk acquired $22 million from the deal.
2. Were Elon Musk's parents rich?
Although Elon Musk's parents weren't necessarily rich, they led a comfortable lifestyle with both of Musk's parents working in different sectors. However, later in 1980, Musk's parents divorced and he went on to live with his father for a while.
3. How much money did Elon Musk start with?
When Elon Musk started his first business with his brother, he had around $2000 in his bank account. He had a hard time convincing potential investors about their idea. Most of the costs of the business were covered by Musk's father during that time.
4. How old is Elon Musk when he got rich?
Elon Musk became a millionaire when he was 27 after he sold his first business Zip2. In that $337 million deal, Musk scored himself $22 million, which kickstarted his ideas and helped him set up more of his businesses.
Conclusion
Despite what you think, Elon Musk started with pretty humble beginnings. He wasn't born into a wealthy family and supported his education and his career growth all by himself. Most say that it was Elon's zeal and passion that took him where he is today and we can't argue at all.