What Really Happened to Elisa Lam at Cecil Hotel?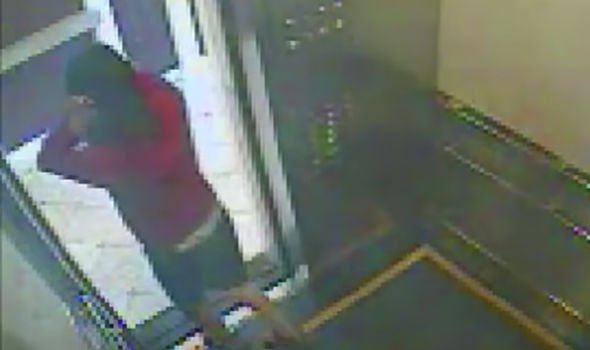 On February 19th, 2013, after guests complained about the bad quality, pressure and weird taste of the water, a worker at the Cecil Hotel went to check the water tanks. There, he discovered the body of 21-year-old Canadian student Elisa Lam, who had been staying at the hotel at the time she disappeared. Once police started to investigate the scene, hoping to find out what happened to the young woman, the police found the famous Elisa Lam's elevator video.
This video went viral all around the world, there you could see Elisa behaving in a strange manner. pressing all buttons, speaking with someone in the hall, even though there wasn't anybody near. Minutes after she left the scene, her life came to an end. Joe Berlinger's new docu-series Crime Scene: The Vanishing at the Cecil Hotel launched on February 10th, 2021. It explores the case of Elisa and follows her life until her tragic death.
Berlinger's wish with this docu-series is to help people discard conspiracy theories that emerged since her death. Conspiracy theories started to appear online right after her death, considering that nobody, not even the police, can really figure out what happened to Lam. Many attribute her death to the supernatural, which is quickly discarded in the docu-series, claiming that there were not paranormal entities involved in this case. Other people claimed that Elisa was murdered, but there isn't enough evidence to confirm that. Lastly, there are people who think that the 21-year-old student committed suicide.
Elisa Lam was prescribed many medications to treat her bipolar disorder and depression. As mental health can sometimes lead people to end their own lives, people thought this was the case for Elisa. Some of her classmates even revealed she was behaving oddly days before she died. Elisa also maintained a Tumblr account where she documented her life and struggles with mental health, said Tumblr account is still available to this day and it was used at the time by the police to track her steps before she died. Not enough evidence was found to indicate that Elisa committed suicide.
Elisa Lam's tragic and sudden death was reported by the police as an accident, although many believed that this was not the case. In this docu-series, Berlinger and his team unfold the facts about the case and what seems to be the truth to what happened to Elisa in 2013. This four-hour long docu-series shows how all the conspiracy theories made matters worse, instead of helping solve the case and bring peace to Lam's family, it only added more questions to the table and obscured Elisa's character.
Crime Scene: The Vanishing at the Cecil Hotel follows the story of a young girl that many people all around the world tried to help to figure out what happened to her, analyzing videos, her behavior, mental illness, and life. While it gives a new perspective to the case, nobody still has been able to decipher what was going on inside Lam's head and what happened that day in the water tank.
What happened to Elisa Lam? Up to this day, Elisa's death remains a mystery.