What Happened to Simple Pickup?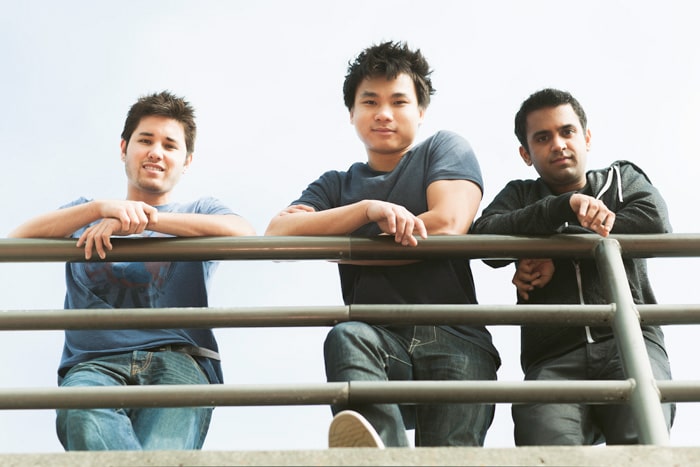 Simple Pickup at the height of their powers was the most popular YouTube channel for guys wanting to improve their social skills women. Started by 3 average guys – Jesse, Kong and Jason – the channel quickly went viral, building up a following of 2.5 million subscribers. Sadly Simple Pickup is no longer active and none of guys appear to be friends anymore.
Despite having a cult-like following, not everyone enjoyed this type of content. Their target audience of young males saw the channel as nothing more than entertainment while others believed it bordered on sexual harassment. Back in 2013, there was a petition to shut down the channel that got over 32,000 signatures.
Jason Roberts was the first to leave which left fans confused. "What happened to Jason?" was a popular comment on their videos shortly after he disappeared. Jason was essentially kicked out by Jesse and Kong because he wasn't putting in the same effort on the business side. He wasn't obsessed about turning Simple Pickup in a multi-million dollar business like the other two. Jason went on to start a YouTube channel called Simple Misfits which was initially popular with early uploads picking up a few million views. The momentum quickly faded and now the channel is inactive, the last upload was four years ago! Currently Jason works as a life coach after a spell working in real estate.
Simple Pickup went on to become a successful business after launching Project GO – a subscription program to educate and motivate students on art of picking up women. The membership cost $37 per month, mainly covering how to improve self-confidence, approach anxiety and conversational skills. At it's peak, Project GO had a few thousand members, earning revenues of $2 million per year.
Jesse and Kong eventually decided to get out of the PUA industry and launched their online startup called Jumpcut. Jumpcut sell "captivating" online courses, showing people how to build viral channels and become full-time YouTubers.  The venture was a huge success for the duo as they were very aggressive with their online advertising. Kong revealed in 2018, Jumpcut had revenues of $12 million! Despite their success, behind the scenes Jesse and Kong's relationship was falling apart.
Jesse left Jumpcut in mysterious circumstances in 2017 and his picture was removed from the wall, strange considering he was a co-founder of the business. In early 2018, Jesse's long-term girlfriend and Jumpcut employee, Kel Livson – ended their relationship. Now this is where things get juicy! A year after their breakup, based on social media posts, it appeared that Kel and Kong were in a relationship. After the breakup, Jesse went travelling for two years and later setup his own business – Endless Options.
During this time, Kong rebranded the old Simple Pickup channel to his own name – Kong Pham. This annoyed Jesse as the renaming was done without his permission, a channel with 2 million subscribers he helped grow was being used as Kong's personal brand. To make matters worse, the pair aren't following each other on social media. It's sad to see close friends that have now drifted apart, this is why friends shouldn't run a business together.
FAQs
1. What is Simple Pickup?
Simple Pickup is a popular YouTube channel run by Kong Pham, which was primarily directed at helping men attract the attention of females. It was a comedy and prank video channel, which attracted a lot of attention from the younger audience base and grew to become a popular platform.
2. Does Simple Pickup have a second channel?
If you aren't into pranks, comedy, and somewhat offensive content and want to watch something more lighthearted? Simple Pickup has a second channel called Simple Pickup 2, which hosts all the lighthearted and related content and vlogs from Thailand.
3. Is Simple Pickup banned?
Simple Pickup's channel is currently inactive. While there are a lot of controversies surrounding the same, it is believed that the main reason why the channel is banned is due to the controversial topics that the creator posted. 
4. Will Simple Pickup come back?
If you were a fan of Kong Pham and the content he posted on Simple Pickup, there are chances that you won't be able to gain access to similar content again. There are very few chances that he will make a comeback on YouTube, following the kind of negative feedback the channel received over the years.