Whatever Happened to Tila Tequila?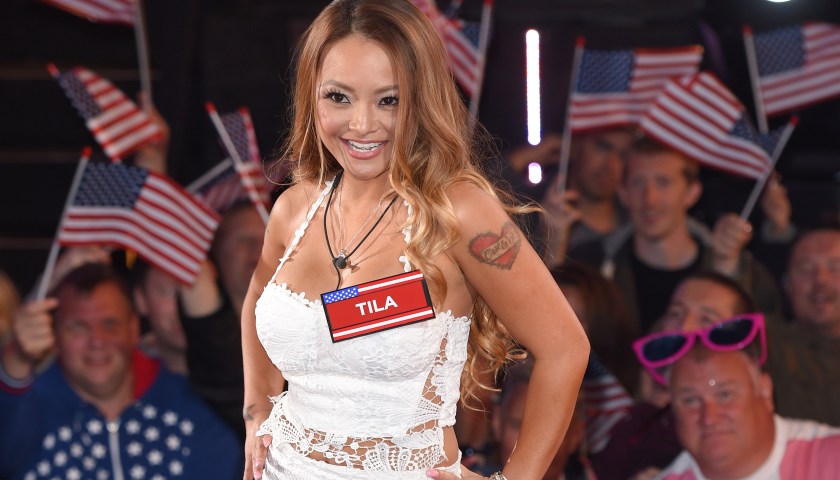 When Tila Tequila first arrived on the scene in the early 2000s it looked like she was a celebrity that was destined to stick around for a long time having developed a chunky fan base. If you look back at her active years today though, things probably haven't panned out in such an ideal way albeit she has achieved a fair amount of success too.
Early life
It's fair to say Tequila didn't have the smoothest of upbringings. Her parents are Vietnamese but after fleeing the warzone Tequila – who was then named as Nguyen Thi Thien Thanh –  was born in Singapore in the October of 1981. That home only lasted a year though and then Tequila and her family arrived in the United States where they lived in a strictly operated Buddhist complex in Houston, Texas.
It wasn't just the upheaval of several moves that caused disruption to Tequila though; it's widely been reported that she fell into boozing and drugs at a young age with exposure to violence – including a drive-by shooting – and suffering a miscarriage secondary ripples of her lifestyle.
Aspiring for more
If the events in Tequila's childhood can be classed as 'bumps in the road' then they didn't suffocate her ambition to achieve success and fame. Houston was her past and she believed Los Angeles held the keys to her future.
Modelling and MySpace
Tequila was first spotted in a mall and taster sessions quickly developed into more mainstream work with a string of Playboy – amongst other 'lads mags' – appearances.
After gaining an established base of fans, that helped see Tequila named the first ever Asian cybergirl of the month, Tequila launched her own website and a MySpace account where she began making an impact on millions of her followers.
More than a model
Alongside her modelling, Tequila ventured into the worlds of television, film and music as she looked to promote herself as a standalone celebrity.
Tequila's main television gig came from 495 Productions giving her a reality show 'A shot at love with Tila Tequila', which attracted enough interest to gain a second series and brief appearances in a few Hollywood movies saw her flirt with a legitimate acting career. Her music career was a couple of hits across various bands and a short stint as a solo artist.
Tequila also appeared on Celebrity Big Brother in 2015 and, although her career has had various ups and downs, her brief stint on CBB saw a storm of controversy unfold.
Controversial chatter and intriguing views
If sex tapes, flat Earth beliefs and support of Donald Trump are a few things that divide opinion then you can imagine how a stance that Adolf Hitler was good went down. Tequila even went as far as saying she had aspirations of being like the Nazi leader and was pictured dressed in their 'uniform'.
Needless to say, such strong opinions didn't go down well with the majority of the general public and Tequila's profile dropped.
And now…
Tequila hasn't been active in the television or film game for a long time now but she still has a strong presence on social media – where some of her abstract views are occasionally shared – and her next move is due to be on the music scene, this time into the world of gospel.