Willy Woo Net Worth 2023: Top Bitcoin Analyst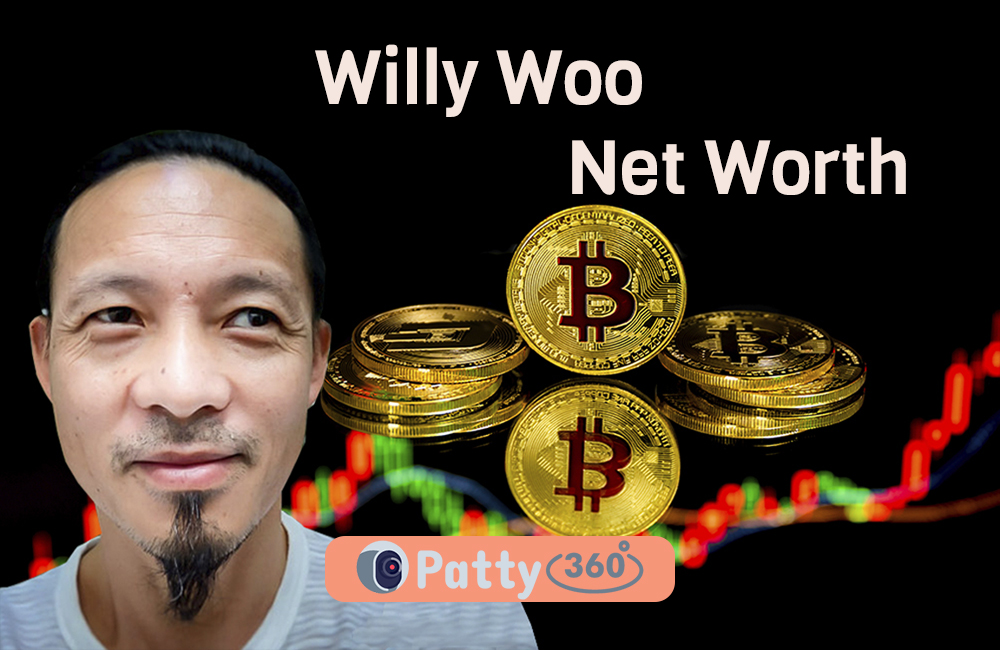 Willy Woo is an on-chain analyst and investor with an estimated net worth of $10 million. Born in New Zealand, the laid back kiwi has 15 years experience running startups (such as Hypersheet). Previously an angel investor and a trader during the 2008 financial crash. Well-known within the crypto sphere for his detailed analysis and articulate opinions, he regularly appears on podcasts to share his thoughts.
Woo first heard about Bitcoin in 2013 while running a startup. The cryptocurrency stoked his interest and he purchased his first BTC. During this time, Bitcoin was trading between $50-$260 per coin. There's no doubt, investing in Bitcoin was extremely risky but he reaped the rewards! Around Bali he noticed a thriving Bitcoin community in 2014, which encouraged him to dig deeper into researching it's potential. By 2016, Woo was a full-time researcher in the industry, funded by his own money.
In the early days, Woo built up his reputation writing for websites such as Forbes and CoinDesk. This allowed him to attract a large following online, with over 550,000 followers on Twitter. Willy Woo is regarded as one of the top Bitcoin analysts along with the likes of Lyn Alden, Dan Held and Anthony Pompliano.
In terms of adoption, Bitcoin has roughly the same users as the Internet had in 1997.

But Bitcoin's growing faster. Next 4 years on current path will bring Bitcoin users to 1b people, that's the equivalent of 2005 for the Internet. pic.twitter.com/Np9yTR3WkL

— Willy Woo (@woonomic) February 1, 2021
He runs a newsletter at willywoo.substack.com called 'The Bitcoin Forecast'. As the name suggests, Woo's weekly newsletter predicts the price of Bitcoin using blockchain data. Analysing on-chain data is highly complicated but Woo is a pioneer in the industry. The subscription costs $50 per month and is worth every penny if you're a serious investor.
Bitcoin Price Prediction
Willy Woo predicts Bitcoin will reach a price of $300,000 – $400,000 by December 2021. This prediction was made before BTC crashed 40% but he remains bullish on Bitcoin's future price movements. The bull market is certainly not over for 2021 but investors will need to wait a few months for the king of crypto to break past all time highs.
FAQs
1. How did Willy Woo build his net worth?
Willy Woo is a popular name in the field of investment and blockchain. He is an on-chain analyst with 15+ years in the start-up area. Although he initially kickstarted his career as a trader and angel investor until 2008, the great financial crash made him switch. Since then, he has been into crypto and other investment niches.
2. When did Willy Woo start his Bitcoin journey?
If you think Willy Woo started his Bitcoin journey very early, you aren't mistaken. Reports suggest that he kickstarted his crypto and Bitcoin journey in 2013 when Bitcoin was at an all-time high of $1300. It was then that he purchased his first Bitcoin for $750 while simultaneously running a start-up.
3. How rich is Willy Woo?
Willy Woo currently has a net worth of $10 million and is a famous price predictor and crypto analyst. This is his current net worth, which is likely going to grow exponentially in the upcoming few years. So, there are chances that it will increase tenfold.
4. Is Willy Woo married?
Willy Woo has a much concealed personal life, which he doesn't talk about out in the open. So, if you are interested in his personal life, chances are that you won't get much information about the same.
Recommended: