Alexandra Botez Net Worth 2023: How Much Money Does the Chess Streamer Make?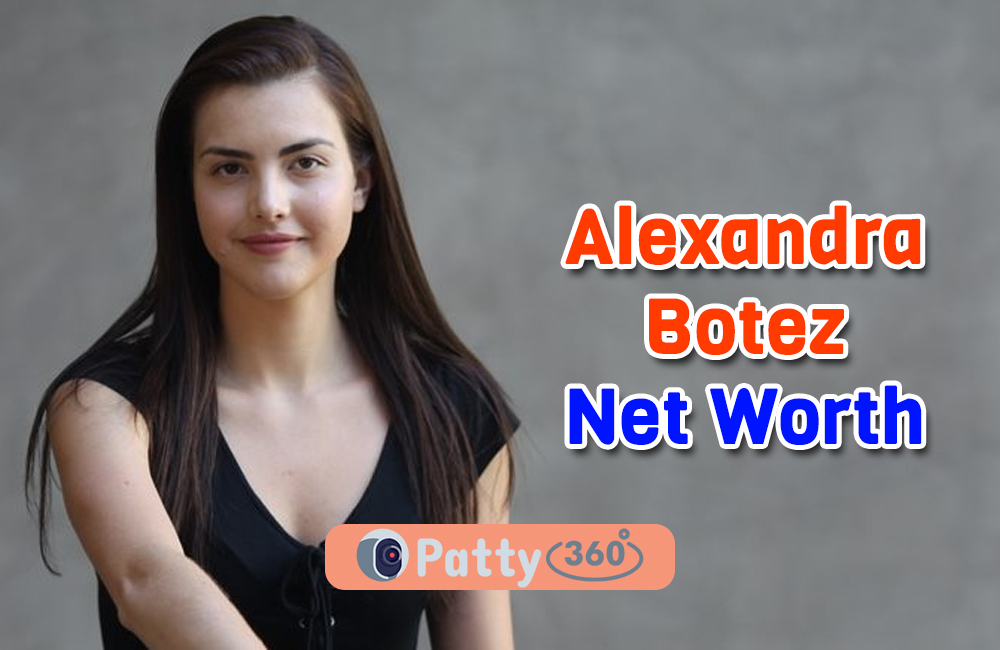 If you are fond of chess, then you should watch live chess streaming by Alexandra Botez. She became famous after starting her live-streaming channel on YouTube. She is a pro chess player who has won multiple awards.
Botez is currently working as an internet commentator. She was given the status of Woman FIDE Master by the International Chess Foundation. She earned a good amount of money by playing chess. Just so you know her current net worth is $1 million.
Early Life
Alexandra Botez grew up in Dallas, Texas. She was born on 24th September 1995. Her parents are originally from Romania. They left the country and settled in Dallas, Texas before her birth.
Botez has a sister named Andrea. The two grew up together. Both sisters are chess players and streamers. They learned to play chess from their father at a very young age.
Although Botez was born in Dallas, Texas, she spent a lot of time in Vancouver, Canada. She started learning chess at the age of six and started participating in tournaments soon after.
She took chess lessons from Valer Eugen Demian. She returned to the U.S. at 15. At that time, she took admitted to a local school in Oregon. She received a scholarship at the University of Texas Dallas. However, she ended up joining Stanford University. There she studied International Relations.
Career
Botez won her first chess tournament at the age of eight. In 2010, she won four more chess competitions in Canada. She was also included in the Canadian National Team.
In the U.S. she represented Oregon twice in the SPF Girl's Invitational and won both times. This helped her get chess scholarship. In 2013, she received the Woman FIDE Master status.
While she was still in college, she started live streaming on YouTube. It didn't take much time for her channel to become popular. This led her to become a successful chess commentator on the internet. In 2018 and 2019, she helped cover the PRO Chess League Finals.
In 2017, Botez launched a startup company called CrowdAmp. Unfortunately, it was a failure and was shut down a few years later. Despite that, she stayed popular online.
In 2020, Botez started featuring her sister Andrea in her videos. The two sisters are known to run BotezLive, an online channel on Twitch and YouTube.
They have recently signed a contract with Envy Gaming. Their live channels have over a million subscribers on Twitch.
Net Worth and Earnings
BotezLive's YouTube channel is highly popular. They earn around $5000-8000 every month on YouTube ad revenue. They also earn $60,000-90,000 per year on Twitch.
The total money generated through the channel is split between the two sisters. As per sources, Alexandra Botez's net worth is $1 million.
Personal Life
Alexandra Botez had an affair with a fellow chess player named Eric Hansen. After their break-up, Botez has not revealed anything about her love life. It is assumed that the chess player is single.
FAQs
1. How much does Alexandra Botez earn?
For those who aren't aware of who Alexandra Botez is, she is a chess streamer from Austin, Texas. According to the latest reports, Alexandra earns an estimated $100,000 every year, which is considered an average. She has even clarified to CNBC that they make six figures every year without any hassle.
2. When did Alexandra Botez start her YouTube career?
Alexandra Botez, who is known for streaming chess on YouTube kickstarted her career on the platform when she was still in college. She started her channel with no idea that it would eventually blow up and become one of the most profitable sources of income for her. 
3. Does Alexandra Botez own a company?
Besides being fairly active on YouTube, Alexandra Botez also launched her own start-up company in 2017 called CrowdAmp. However, although she launched the company with a lot of hopes, it failed and soon shut down.
4. Does Alexandra Botez run a YouTube channel with her sister?
Following the failure of her company, Alexandra started posting videos with her sister on Twitch and YouTube and the two sisters run the successful channel named BotezLive, where they stream their content for millions to watch. They have also recently signed a contract with Envy Gaming.