Cool Wazoo Net Worth Update After Shark Tank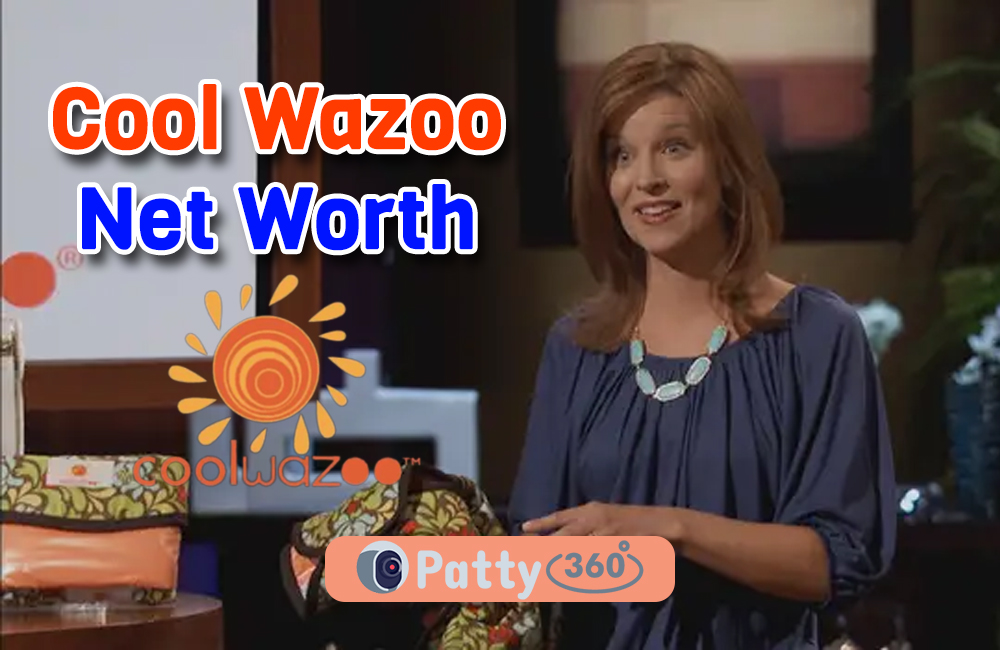 Parents are ready to do anything to protect their children from potential dangers. One such incident led to the invention of Cool Wazoo by Ginelle Mills. She came up with this product after her daughter got burned while playing at a park. She couldn't find a product that would protect her daughter from the scorching summer heat. So she decided to design a product herself.
Ginelle came up with a 5-in-1 tool for kids called, Cool Wazoo. It is a multi-functional product that can be used as a changing pad, a car shade, and a cover for highchairs, shopping carts, and swings. It was featured in season 4 of Shark Tank. Her invention got her a deal from Lori Greiner. The estimated net worth of the company in 2023 is around $1 million.
Shark Tank Pitch
Before coming to Shark Tank, Cool Wazoo received exposure on shows like Today Show and The Doctors. But that didn't do much to spike the revenue. With the hopes of growing the company, Ginelle appeared on Shark Tank season 4. She came in with a deal of 25% equity for $65,000.
During her pitch, the sharks didn't seem to be very impressed as the profit margin of the product was too low. Plus, there were some issues regarding inventory.
She continued her pitch even after all the sharks backed out from the deal. In the end, Lori Greiner agreed to her deal.
After Shark Tank Appearance
As per sources, the deal with Lori Greiner was never finalized. However, the show bought massive publicity for the company. As a result, she received licensing agreements with Kids 2 Inc. and Babies R Us. 
At the moment, Cool Wazoo products are available at the official site, Amazon, and some Toys R Us locations. The product has received a 3.7-star rating on Amazon.
Ginelle released a few other products such as Ginovate and Blew Bubble under Cheerful Child LLC. As of 2023, the net worth of the company is around $1 million.
About the Founder
Ginelle Mills is from Walnut Creek, California. She completed her high school graduation from Athens High School. Later she enrolled at Ohio University, where she studied healthcare administration. She completed her master's in sports administration from the same university.
After graduation, she started working at Frost & Sullivan. Later she was shifted to Cooper Roberts Research. She also worked at a company called CRGC.
In 2001, she was appointed as the global project director at Red Sheriff. However, she left the company for a year. In 2008, she started working at Cheerful Child.
One day when Ginelle took her kids to a nearby park, her daughter suffered sunburn from the metal swing. This incident pushed her to design a product that would protect small kids from such incidents. This is how she came up with Cool Wazoo, a multifunctional kid's tool.
To get the business started, she received her first investment from her husband. The company made sales of $20,000 the next year.
FAQs
1. What happened to Coolwazoo after Shark Tank?
Cool Wazoo, which came on Shark Tank with a cool idea and a pitch didn't manage to close a deal with any of the Sharks. Their deal with Lori Greiner didn't happen, which felt like a huge setback for the brand. However, they did manage to continue selling their products on their website, which was revamped and redesigned soon after.
2. How much is Cool Wazoo worth?
Although not much information is available about the exact number of sales and turnover, reports suggest that Cool Wazoo is worth around $1 million. It could very well be a lot more, which we can't confirm as an outsider.
3. Is Cool Wazoo still in business?
Following their episode on Shark Tank, Cool Wazoo didn't manage to close any deals with the Sharks. However, determined to make more sales, the brand ended up redesigning its website, which further jumpstarted its sales and brought them more revenue.
4. Why did Cool Wazoo become so popular?
For those who haven't watched the Shark Tank episode or don't know what the product is, Cool Wazoo is a 5-in-1 tool for kids, which can make parents' lives a lot easier. With the versatility that the product brought, they managed to catch the attention of the target audience.