Nuchas Net Worth Update After Shark Tank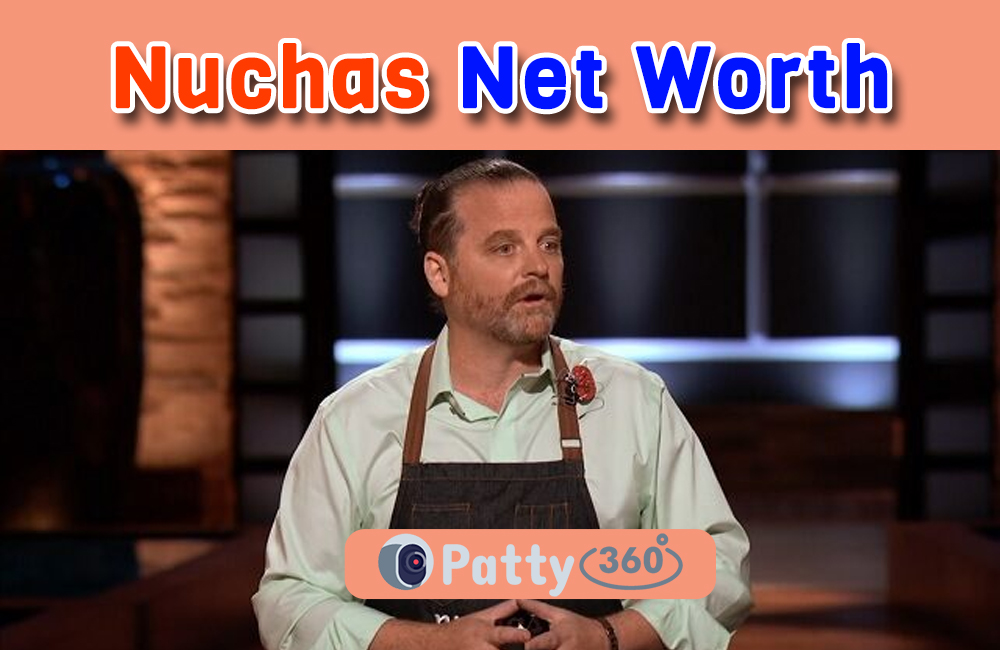 If you are familiar with Argentinian cuisine, you would know the importance of empanadas. To share it with the world, Ariel Barbouth founded Nuchas.
He pitched his company on season 10 of Shark Tank, but couldn't grab a deal. His pitch was one of the highest valuations on the show.
Many of you are curious to know what happened to Nuchas after Shark Tank. For your information, the company's net worth in 2023 is $8 million.
Founding Nuchas
The couple traveled to the U.S. with the hope of running a business from home. At that time, they had only $9000 in their bank account. They planned to introduce empanadas to the people of the U.S.
In 2010, Ariel set up a kiosk in Times Square, one of the hottest spots in New York. In a short time, his empanadas became popular as more people were interested to try them. While empanadas were the main highlight, he also served other international dishes. Overall, Nuchas got a good start.
With the plan of expanding his business, he opened a food truck in Greeley Square Park and Wall Street. After nine years of hustle, his Time Square kiosk alone generated $800,000 in sales yearly.
Shark Tank Pitch
Before coming to Shark Tank, Nuchas was already a successful business. Sales were growing steadily and there was a need for capital to sustain the business. The couple came to the show with plans of expanding their business. They proposed a deal of 8% equity for $2 million. It was one of the highest valuations on the show.
After the pitch, Daymond John offered them a counter deal of $2 million for 25% equity in the company. Barbara Corcoran proposed a $1 million loan and $1 million cash for 100% of the business as she was interested to grow through franchising. However, the founder didn't agree to any of the counter offers. As a result, they had to leave the show without a deal.
After Shark Tank
Like many other businesses, Nuchas was hit hard by the Covid pandemic. However, the company recovered from the losses and doing better than before.
They opened food stalls and an online store in some of the busiest locations like the Georgia World Congress Center and Jacob Javits Center. Not only that, but Nuchas also started delivering orders with DoorDash.
At present, Nuchas is making $5 million a year. The estimated net worth of the company is $8 million.
About the Founder
Ariel Barbouth is a native of Argentina, but he is currently settled in Weehawken, New Jersey. He holds a degree in manufacturing engineering from Boston University. Later he acquired a master's degree in innovation and technology.
After his graduation, he secured a job at Republic National Bank and worked there for a few years. Later, he joined Aconcagua Capital Group in a managerial position. This was his last job before establishing his own business. He has been an entrepreneur for almost a decade now.
FAQs
1. Is Nuchas successful?
Reports on Barbouth confirmed that Nuchas managed to acquire estimated revenue of $3 million in the wholesale section. They also earned close to $2 million in revenue from their retail business, which further added to their overall net worth and valuation.
2. How much did Nuchas pitch on Shark Tank?
Nuchas gained their initial popularity and push after appearing on Shark Tank. On the show, the founders proposed a deal for $2 million for 8% equity. They got counter offers from Daymond John and Barbara Corcoran. Although the deals were pretty steep and great, the founders didn't agree to any of the offers and hence they left empty-handed from the show.
3. How did Nuchas do after Shark Tank?
Although they were able to keep their business afloat, they did get badly hit during the Covid-19 pandemic. However, soon after once everything started normalizing, the brand was able to recover the losses and come out stronger on the other end.
4. How much is Nuchas worth?
According to the latest reports, Nuchas is making $5 million in revenue every year. Not just that, the brand also has a valuation of $8 million, which is pretty impressive for the way they started when the founders came to New York.