Sam Bankman Fried Net Worth 2023: Is The FTX Founder Still Rich?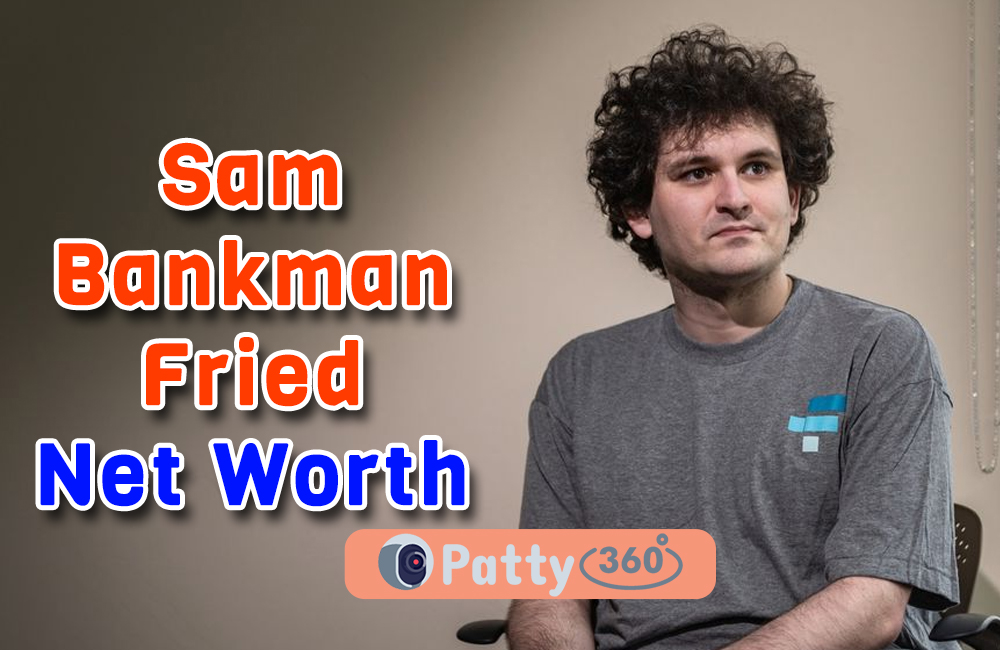 Sam Bankman Fried has been in the news for quite some time now. He is the founder of the global cryptocurrency exchange FTX. From a net worth of $16 billion, he went to zero, after his company went bankrupt. As per reports, his net worth dropped 94% in a single day.
His current net worth is around $991.5 million. The fall of the company happened after the chief executive of Binance, Changpeng Zhao fuelled speculation about FTX in a tweet.
If you are eager to know more about Sam Bankman Fried's loss, give this post a read.
Early Life 
Sam Bankman Fried was born on the 6th of March, 1992, on the campus of Stanford University. He belongs to a Jewish family. Both his parents Joseph Bankman and Barbara Fried are professors at Stanford Law School. He has a brother named Gabriel Bankman Fried. He is a former trader at Wall Street.
Sam attended Crystal Springs Uplands School. As a maths genius, he signed up for Canada/USA Mathcamp. To pursue further education, he enrolled at the Massachusetts Institute of Technology. He completed his graduation in 2014, with a degree in physics and mathematics.
Career
Sam started working while he was still in college. He got his first job at Jane Street Capital. He re-joined the firm after his graduation.
In 2017, he shifted to Berkeley to work at the Centre for Effective Altruism. The same year, he co-founded Alameda Research with Tara Mac Aulay. By 2021, he owned 90% of the company.
In 2019, Sam established a cryptocurrency derivative exchange called FTX. However, the company went bankrupt in November 2022. Amid the bankruptcy, his net worth dropped 94% in a day. Bloomberg Billionaires Index stated that Sam has no material wealth.
Before going bankrupt, Sam was a donor to Democratic Political campaigns. He had plans to financially support the 2024 U.S. presidential election.
He blamed management failures and, messy accounting as the reason behind the fall of the company. However, his explanation was not enough to help the customers who suffered heavy losses.
In December 2022, he was arrested at his Bahamas home. The next day, he faced eight criminal charges and two civil charges.
Net Worth and Earnings
Before the bankruptcy of the company, Sam Bankman Fried had a personal net worth of $16 million. The 94% drop in his wealth left him with $1 billion. It is considered one of the biggest one-day collapses of all time.
At the beginning of this year, SBF promised to donate 99% of its fortune to charity. They highlighted the details of their charitable intentions on their official site. But now it has been removed.
Personal Life
Sam Bankman Fried is vegan. Before the bankruptcy scene, he lived in a lavish penthouse in the Bahamas. After the fall of his company, the penthouse was put up for sale.
As per sources, Sam had an affair with co-worker Caroline Ellison. She is the CEO of Alameda Research.
FAQs
1. How much is Sam Bankman worth now?
Reports published on Forbes depict that Sam Bankman has an estimated net worth of around $4 million, which is pretty astonishing when you come to think of the fact that he was once a billionaire. However, he later filed for bankruptcy, which brought down his net worth to where it is today.
2. When did Sam Bankman go bankrupt?
Sam's career took off pretty well, especially when he co-founded Alameda Research. However, it was in 2019 that he developed a cryptocurrency derivative termed FTX. The company later went bankrupt in 2022. Their net worth drastically dropped by 94% within a day.
3. Did Sam Bankman face legal charges?
Following the issues that Sam's company faced leading up to and after the bankruptcy, Sam was arrested at his Bahamas home. The very next day, he faced multiple criminal charges and two civil charges as well.
4. Was Sam Bankman a billionaire?
Sam Bankman was indeed a billionaire before everything went down for him. He had an estimated net worth of around $1 billion, which plummeted down by 94% when the company filed for bankruptcy. Things soon took a tumble for the worse, one that no one expected in the first place at all.