Salt Bae Net Worth 2023: How Rich Is The Turkish Restaurateur?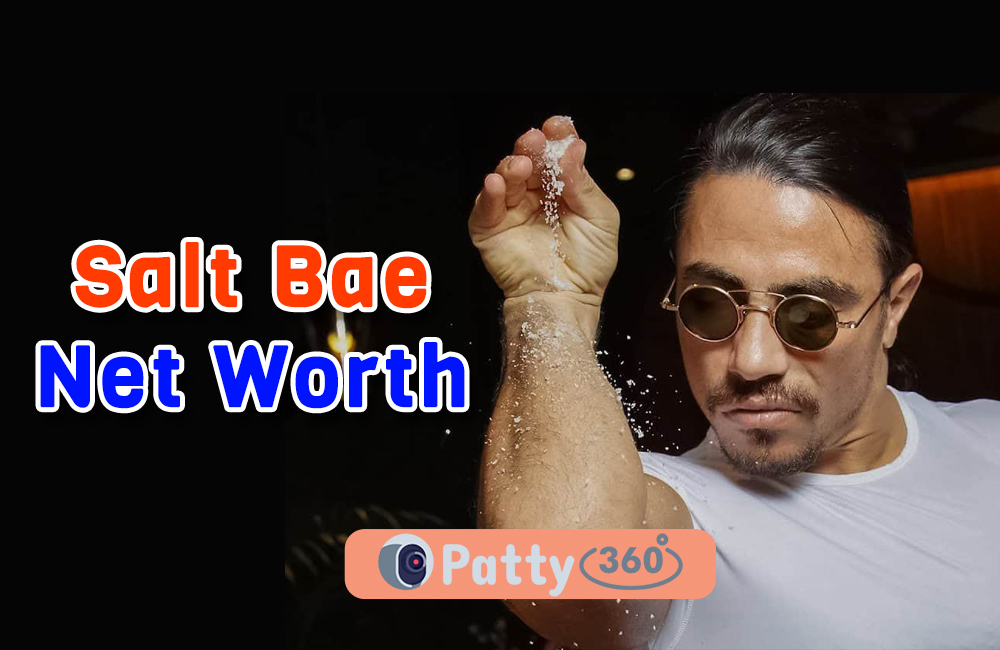 There's hardly anyone who has not heard of Salt Bae. He is one of the most popular chefs and restaurant owners in the world. He is the owner of multiple luxury restaurants in Turkey, Dubai, and London.
He rose to fame after his unique way of sprinkling salt videos went viral on social media. He is known to the world as Salt Bae, but his actual name is Nusret Gokce.
According to sources, his family has been in the restaurant business for decades. He is carrying forward their legacy with his unique style of seasoning and preparing meat. His current estimated net worth is $70 million.
Early Life
Nusret Gokce aka Salt Bae was born on August 9, 1983, in Pasali Erzurum, Eastern Anatolia, Turkey. He comes from a middle-class family.
He studied at Faik Sahenk Ilkokulu School. However, he dropped out because of poor financial conditions. After quitting school, he started working as a butcher's apprentice. He has three brothers and all of them are chefs.
Salt Bae always wanted to be a chef. He developed this interest from a very young age. There's no doubt that his dreams have come true. Today, he is counted as one of the top chefs in the world.
Career
In his early career, he traveled to many countries like the United States and Argentina. For three years, he worked in local restaurants for free. He wanted to gain more experience to improve his cooking skills.
After coming back to Turkey in 2010, he set up his first restaurant in Istanbul. Four years later, he opened another restaurant in Dubai.
His biggest career breakthrough happened in 2017 when his salt-sprinkling videos went viral on various social media platforms. This made him famous worldwide. 
After gaining success, he set up a few more restaurants. His restaurants are famous for meat steaks. Currently, he has restaurants in various locations like Mykonos, Beverly Hills, Doha, Dubai, New York, Miami, Istanbul, and others.
In 2021, he opened a restaurant in London. It is named Nusret Et Steakhouse.
Net Worth and Earnings
Coming from a poor family, he changed his life forever. From working in local restaurants for free to owning multiple luxury restaurants, he has come a long way. His estimated net worth is around $70 million and it has been growing steadily every year.
Currently, Salt Bae is one of the richest chefs in the world. Some people say his restaurants are very expensive, but that didn't stop people from visiting them.
The majority of his income is generated from his restaurant business. He has built a massive wealth in the last 10 years.
Personal Life
Despite being a famous personality, there's nothing much known about his personal life. The name and identities of his family members are not revealed. It is also not clear if he is married or dating someone.
However, we do know that he is involved in a lot of charitable work, such as constructing a school in his hometown.
FAQs
1. Why is Salt Bae still famous?
The internet lives off of virality, so it isn't surprising that when one of his videos went viral, the fame that came with it stuck around. Gökçe capitalized heavily on the fame and his salt-pouring action soon became a viral sensation. To this day, despite it having fizzled down, the craze is still there.
2. How much does Salt Bae steak cost?
In some of the videos posted by people trying out the food at Salt Bae's restaurant, people are baffled by the steep prices. In one such video with a party of 14, it showed that the bill was 140,584 pounds, which signifies that on average, each meal cost upwards of 10,000 pounds, which is mind-boggling.
3. Is Salt Bae restaurant making money?
Despite all the factors that are playing against him and the controversies that have popped up here and there, people are still visiting his restaurant and his place is still in business. People have complained about exorbitant prices but the restaurant is still making good money.
4. Why is Nusr-Et expensive?
The cost of food at Nusr-Et varies from one country to the other. However, when it comes to explaining the steep prices, people said that some dishes come covered in 24-carat gold, which could be the reason behind the price.