Supercar Blondie Net Worth 2023: How Rich Is The Car Content Creator?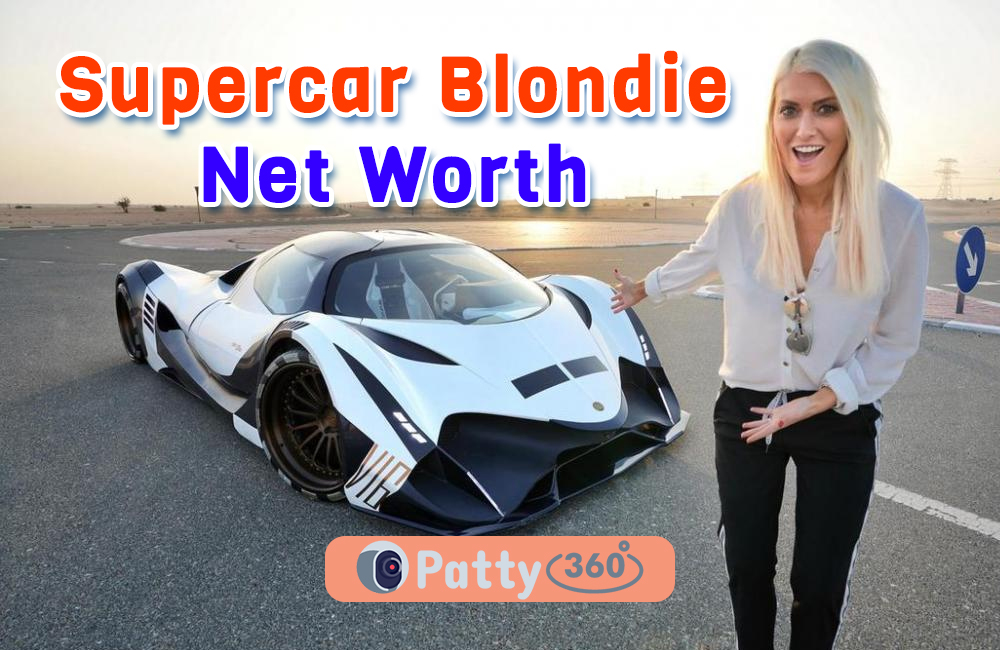 If you like watching luxury car videos, there's a chance that you have come across Supercar Blondie. She is a famous car content creator, who is a prominent figure in the automotive industry.
With a massive net worth of $17 million, Supercar Blondie has become the world's biggest female car content creator. If you are intrigued to know more about her, read the post below.
Background
Supercar Blondie's real name is Alexandra Mary Hirschi. She is also popular as Alex Hirschi. She was born in 1985, in Brisbane, Queensland. She is currently 35 years old and based in Dubai.
Alex had a passion for cars since a very young age. Although she never understood them on a mechanical level, she loved vehicles for their aesthetics. As a young girl, she often went on road trips with her family.
Her fascination with cars began at the age of 15. After seeing a fancy limo in the U.S., she dreamt of owning a luxury car of her own. Today, she is a car influencer and is known to test-drive and review the most expensive cars in the world. She is the owner of multiple cars including a Tesla Cybertruck, a Rolls Royce, and a McLaren.
Career
At the time when she was working on her radio show, she received an offer from Bentley Motors, to test out their cars. This led her to open her Instagram page.
After getting an offer from Bentley, she was motivated to approach other car brands. Back then she had only 300 followers, but as she continued to post videos regularly, the number of followers started increasing.
In just 18 months, she gained over 50,000 followers. This is when she decided to quit her job at the radio station and become a full-time car influencer.
Her approach to reviewing cars was different from other influencers. Instead of focusing on the mechanics, she showed the aesthetic side of vehicles. This helped her stand out from other car content creators.
Other Ventures
Before becoming a car influencer, Alex used to work at a radio station. She hosted her radio show for five years. She started posting car videos while she was still working at the radio station. She quit her job after becoming successful as a car content creator.
She earns more money as a female car influencer than she would ever earn as a radio jockey.
Net Worth and Earnings
Becoming a full-time car content creator helped her to earn more money. She has a YouTube channel that gets over 460,000 views daily. So far, there are over 570 million views on her channel. This means the majority of her income comes from YouTube ad revenue.
She earns around $1.4-2 million annually. Her estimated net worth in 2023 is around $17 million and is expected to grow more in the future.
Personal Life
Alex Hirschi is a married woman. Her husband's name is Nik Hirschi. The two got married on the 25th of January, 2003, and have been together for over 17 years. They don't have any children yet.
FAQs
1. What is Supercar Blondies' net worth?
It's not every day that you witness a woman dominating the automobile industry and that's exactly what took Supercar Blondies' fame to the top. With her knowledge about cars and the passion she showcased, it wasn't even surprising that she gained traction so quickly in her career. She has an estimated net worth of $17 million.
2. What cars does Supercar Blondie own?
For someone who discusses so much about the car and her career is built on the same, it isn't even a question that she owns some of the most extensive range of luxury cars, including Mitsubishi Lancer, BMW i8, Lamborghini Huracan LP610-4 'Lucy', Rolls Royce Wraith Black Badge Edition, McLaren 720S to name a few.
3. Who owns Supercar Blondie?
Supercar Blondie is a virtual alias used by Alexandra Mary "Alex" Hirschi. She is a famous Australian social media celebrity, and vlogger that's currently based out of Dubai. She works with cars and automobiles, especially in the luxury car genre.
4. How much does Supercar Blondie make per post?
With the kind of online presence that Supercar Blondie has acquired, it isn't surprising that she charges over a million dollars for each sponsored post that she makes on her social media profiles.