Enes Yilmazer Net Worth 2023: How Much Money Does He Make On YouTube?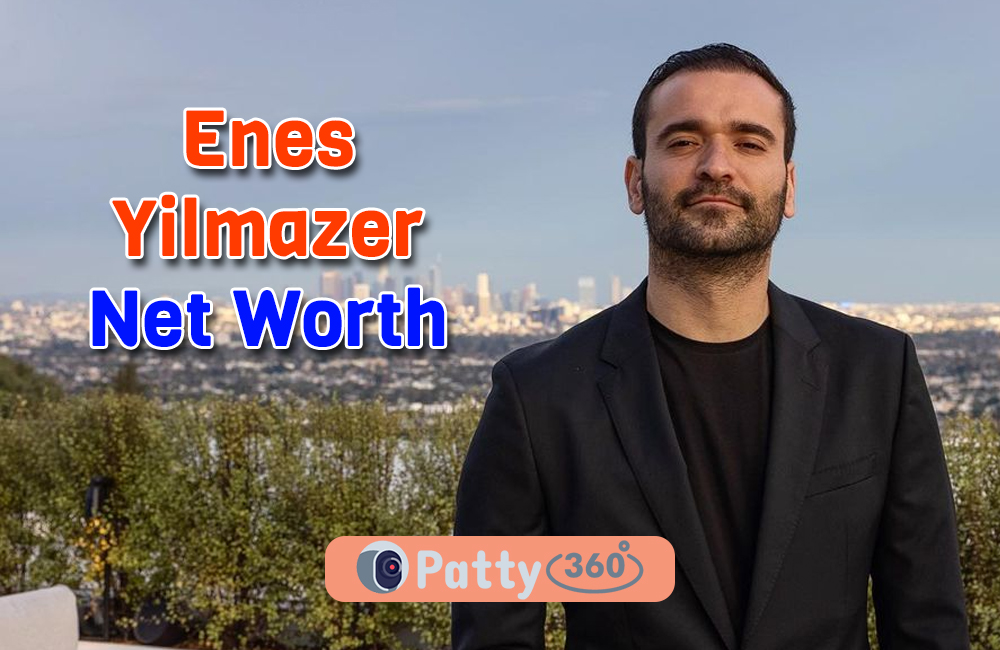 Enes Yilmazer is one of the top home tour content creators on YouTube. He has a self-titled YouTube channel where he uploads videos of home tours. He is known to give home tours of luxury mansions in the United States. He provides a detailed review of various features of a mansion.
His content is helpful for potential buyers as it helps them to discover different real estate. Before becoming a YouTube creator, he was into the real estate business himself. His estimated net worth is $2.5 million.
Early Life
Enes Yilmazer was born on the 4th of January, 1990. His birthplace is Alacati, Turkey. He is very close to his family members and often posts their pictures on his social media handles. However, he has never revealed their names or any other details.
Growing up near a beach, Yilmazer loves windsurfing. He fell in love with the sport at 13 and practiced to become a pro. In 2013 and 2015, he won the National Turkish Title for windsurfing. He also won Youth Slalom World Championship twice.
He was granted a green card by the U.S. government for his achievements as a windsurfer. He got his U.S. citizenship in July 2021.
He attended Texas A&M University-Corpus Christi. There he acquired a degree in business administration and management in 2012.
Career
After moving to California, Yilmazer realized that the real estate field could be a good career option. He secured his first real estate job at Compass. In just three years, he became one of the top real estate agents by generating the highest sales.
He bought his first property in South Texas, at the age of 20. Thereafter, he renovated dozens of properties, while gaining knowledge about the LA real estate market.
After working as a real estate agent for a few years, he founded a real development and investment firm called Centrum Property in 2014. The company mainly deals in properties in Texas and California.
Yilmazer launched his YouTube channel in 2010. Initially, he used to post videos of windsurfing. He started posting real estate videos in 2019. At that time, he made videos of luxury mansions in Los Angeles. Later, he started giving home tours of properties in different cities.
His channel garnered a huge fan following in a short time. He has over 2.8 million subscribers on his channel. This convinced him to leave his real estate job and become a full-time YouTube content creator.
Net Worth and Salary
Yilmazer's self-titled YouTube channel receives more than 350,000 every day. His annual income from YouTube ad revenue is around $700,000.
He also generates a good amount by working as a real estate agent. As of 2023, his net worth is around $2.5 million.
Personal Life
Enes Yilmazer has never revealed anything about his family members. He only posts pictures of his parents, but never disclosed their identity. It's not clear if he is married.
However, we do know that he lives in a posh area in Los Angeles.
FAQs
1. How much money does Enes Yilmazer make?
Although there is no way to confirm the exact number, reports suggest that Enes Yilmazer has an estimated net worth of around $2 million. His main source of income comes from his YouTube channel, where he gives tours of luxury mansions across the United States.
2. When did Enes Yilmazer start his YouTube channel?
Enes Yilmazer launched his YouTube channel in 2010, which heavily contributed to his net worth and brought him global fame. Initially, Enes used to post content surrounding windsurfing. However, it wasn't until 2019 that he started posting real estate content that his channel took off.
3. How does Enes Yilmazer earn his income?
Enes has generated multiple streams of income for himself. That said, Enes has two major streams of income, including YouTube and being a real estate agent. Following these income sources, he has managed to amass an estimated net worth of around $2.5 million.
4. Does Enes Yilmazer own a company?
Enes Yilmazer founded a well-known real estate development and investment firm called Centrum Property, which he founded in 2014. The company primarily works around areas and properties in Texas and California. There isn't much information about the kind of revenue the company has.