Craig Conover Net Worth 2023: How Rich Is The Southern Charm Star?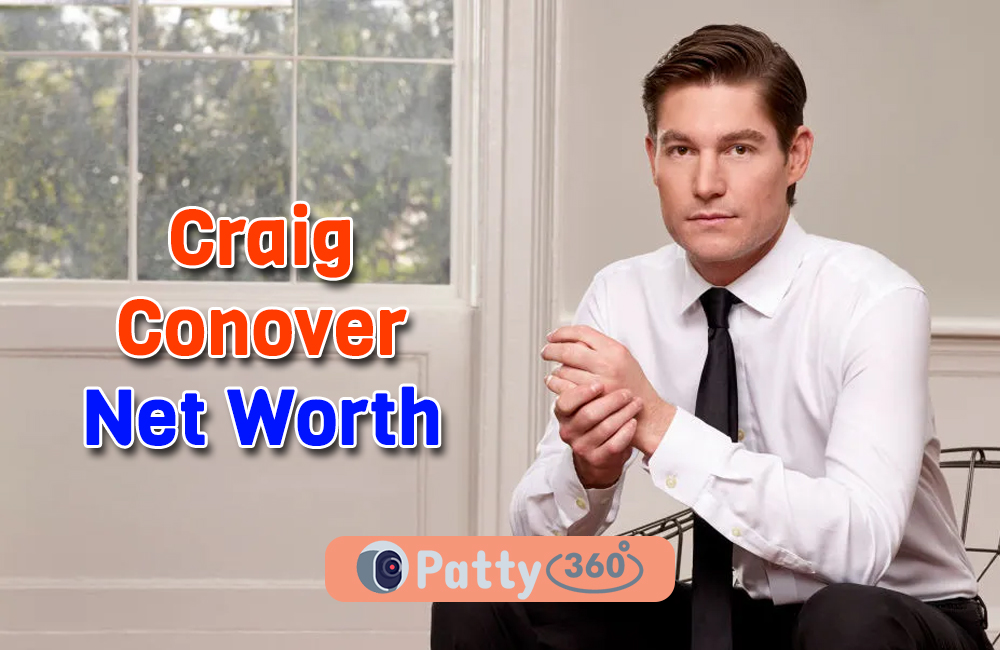 Craig Conover is a famous TV personality. He is best known for starring in Southern Charm. In 2014, he appeared in the Bravo World, and since then he has appeared in multiple TV shows such as Lunch Hour by Bravo, Winter House, Summer House, and Reprisal.
He also co-hosts the podcast Pillows and Beers with Austen Kroll. Since many of you are eager to know about Craig Conover's net worth, you should give this post a read.
Background
Craig Conover was born on 9th February 1989, on Fenwick Island. He is a big sports enthusiast and played baseball in his college. Unfortunately, he had to end his dream of becoming a baseball player because of a serious elbow injury.
He attended the College of Charleston in South Carolina. He holds a degree in business administration and management. After that, he enrolled at the Charleston School of Law. In 2014, he acquired his Juris Doctor Degree and cleared his bar exam in 2017.
Career
Conover is a hardworking man. Right from the beginning of his career, he has been very sincere with his work. The 33-year-old gained a lot of popularity by appearing on Southern Charm.
Outside of TV shows, he is a practicing attorney in South Carolina. In 2021, he set up the Conover Law Firm which specializes in worker's compensation and personal injury cases.
Before becoming an attorney, he worked as an intern at the Berkeley County Public Defender's Office. This helped him learn a lot about the legal field. After that, he got a job in the pharmaceutical division of the Anastopoulo Law Firm. He also established a company called Apex Principles Inc. in 2016.
He has also volunteered for Guardian Ad Litem, a charitable organization where he represents foster children. That's not all, Conover is also the founder of a home goods brand called Sewing Down South.
The store deals in a wide range of products ranging from kitchen essentials to decorative pillows. He often promotes the products on his social media handle. He loves a cozy and comfortable setting that feels like home.
Net Worth and Earnings
By now you know the number of businesses owned and operated by Craig Conover. However, his popularity is credited to Southern Charm, a show that follows the lives and struggles of Southern aristocrats.
Originally, Conover is from Delaware, but he got a chance to be on the show because of his jack-of-all-trades ability. He became quite popular after appearing on the show. As per sources, he got paid $25,000 per episode. His current net worth is around $400,000.
Aside from the show, he also earns a good amount of money from his businesses.
Personal Life
Craig Conover is one of those people who doesn't like to reveal a lot about their personal lives. However, we do know that he is dating Paige Desorbo, who also happens to be his co-star.
The two met on the sets of Summer House and started dating soon after. They have been dating for quite some time and became official in December 2021.
FAQs
1. How much is Craigs pillow business worth?
Craig Conover launched his now profitable pillow business in the year 2019 in April. The company is named, which launched with a few products initially. But, the company later expanded and now has multiple lines of products, including t-shirts, nursery items, face masks, etc. Craig now reportedly has a net worth of $400,000.
2. How much does Craig make per episode?
For those who aren't aware, Craig Conover is a famous cast member in Southern Charm. Although it is difficult to estimate how much he earns per episode, reports suggest that he earns around $25,000 per episode. The show helped Craig kickstart his career further.
3. Who owns Sewing Down South?
Craig Conover is the one who owns Sewing Down South. The company started and kicked off with a few products. However, it soon took off and managed to garner a lot of popularity among the target audience. They later expanded their business inventory.
4. Is Craig Conover an attorney?
Besides his fame following Sewing Down South and his television career, Craig is also a practicing attorney in South Carolina. He set up Conover Law Firm, which helps clients sort out worker's compensation and even personal injury cases.