Browndages Net Worth 2023: What Happened After Shark Tank?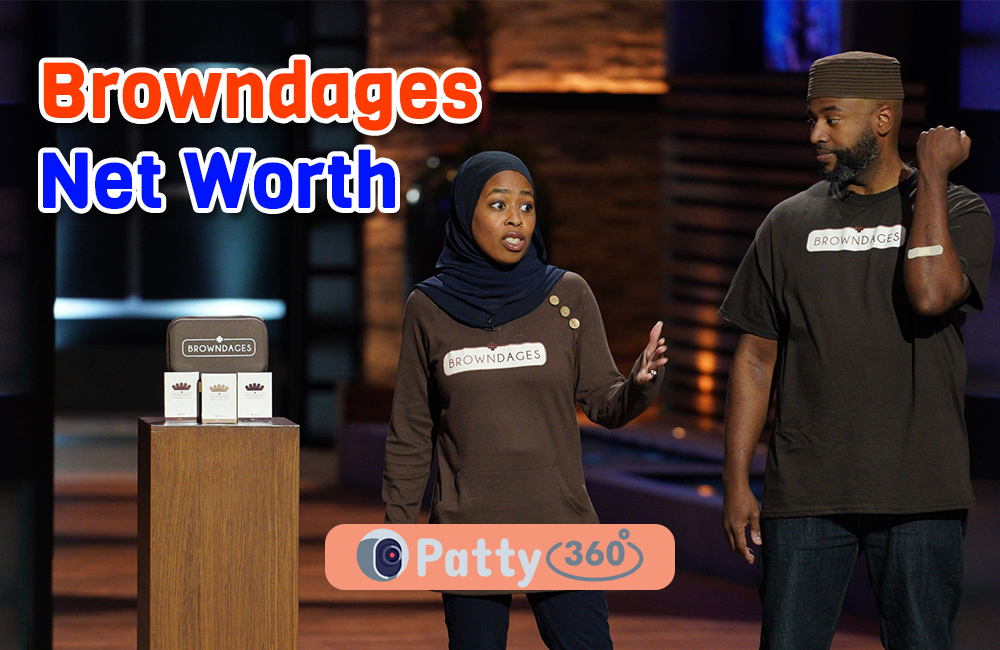 Browndages is a brand that makes bandages, bag covers, pajamas, etc. However, the brand is popular for making skin color bandages that are meant to blend with the skin tone of the wearer. They offer bandages in a wide range of skin colors.
Browndages is focused on taking care of minorities. It's the creation of Intisar Bashir and Rashid Mahdi. They were featured in season 13 of Shark Tank. With their innovative product, they were able to grab a deal from Daymond John, Lori Greiner, and Mark Cuban.
The estimated net worth of the brand is $500,000. To know more about the brand and the founders, you should read the post below.
Establishing the Company
The Ohio couple founded their company in 2018. Initially, they made only bandages for grown-up people, but slowly they expanded to kids. Their kids preferred using personalized bandages with superheroes and princesses. So they hired an artist to design kids' bandages with characters printed on them.
The couple worked hard to set up their business. The IT part was managed by Intisar, while Rashid looked after the logistics department.
Despite all the work, the sales were slow in the beginning. However, things changed after the Black Lives Matter movement. That year, Browndages were able to generate $135,000 in sales.
Shark Tank Pitch
The Ohio couple appeared on season 13 of Shark Tank and proposed a deal of 7.5% equity for $75,000.
The brand's message and motive were well received by the sharks. According to Robert, it was a competitive market and therefore it would be difficult to increase sales. This made him back out of the deal.
However, three other sharks were interested in the deal. They made multiple counteroffers until the couple agreed. In the end, Kevin congratulated the couple.
After Shark Tank Appearance
Like most other companies, Browndages received a lot of publicity and love after the airing of the episode. As per reports, the company made sales of $130,000 six days after the episode was aired on ABC.
This helped the brand to come up with more new products like hats, pajamas, tins, elastic bandages, and masks. All products are available at the official site and on Amazon.
The company hasn't revealed the details of its current sales. But the estimated net worth of the brand is around $500,000. All three sharks are helping the business grow and expand.
About the Founders
Browndages is founded by Intisar Bashir and Rashid Mahdi. They are a married couple from Columbus, Ohio. They have three beautiful children.
Having children means they will often get hurt while playing. Their parents bought them bandages to take care of their cuts and bruises. However, they noticed that the color of the bandages didn't match the complexion of their child.
Intisar realized that not everyone would like to use those bandages that didn't match their skin tone. He thought of finding a solution and that's how the brand Browndages came into existence.
FAQs
1. Who owns Browndages?
Unlike big companies, Browndages is a family-owned company founded in 2018 by Intisar Mahdi and her husband Rashid. Their primary objective with the company was to offer an improved experience for her family. With the kind of potential that she saw in her idea, it was later turned into a profitable company.
2. Is Browndages still in business?
Browndages got a pretty amazing deal from Mark Cuban, Daymond John, and Lori Greiner on Shark Tank, while they appeared on Shark Tank. They left the show bagging a line of $100,000 for 25% equity and also gained a $75,000 line of credit, which boosted their company. This was one of the biggest turning points for the business.
3. What is the revenue of Browndages?
There's no way of knowing exactly how much revenue Browndages earns. However, recent reports suggest that their revenue is below $5 million. Also, they have an average rating of 4.7 on their website from their customers and have easily made over $500,000 in sales.
4. Who are Browndages competitors?
It's tough to exactly pinpoint who works as competition against Browndages. However, if we had to suggest, we'd have to say that some of the most common competitors include Dropps, Mobile Outfitters, etc.