Maye Musk Net Worth 2023: How Wealthy Is Elon Musk's Mother?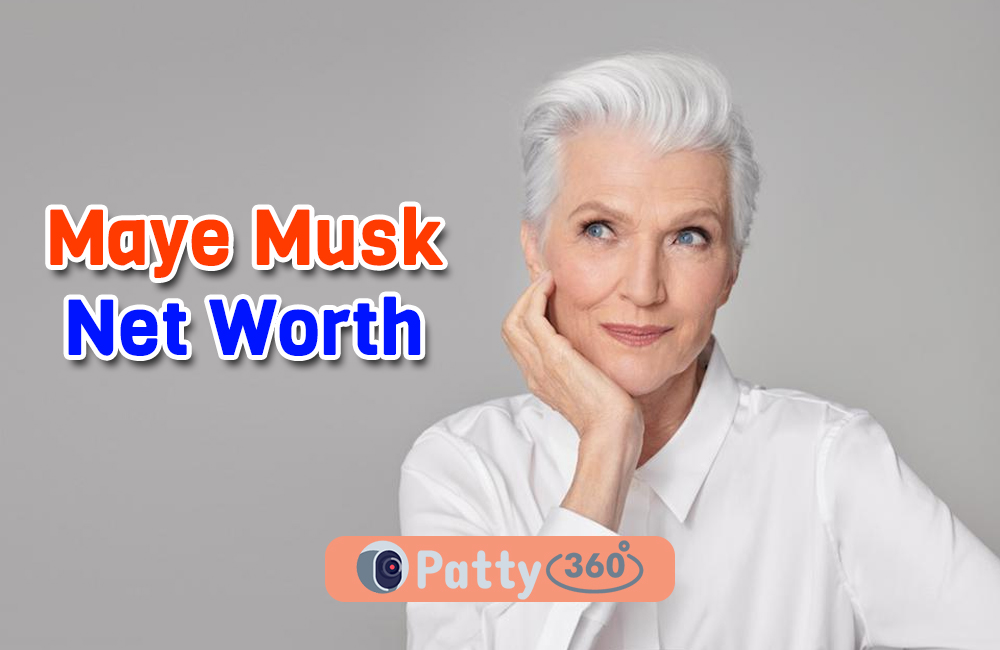 Maye Musk is a well-known dietician and model. She is also famous for being Elon Musk's mother. During her prime years, she worked with many top magazines including Vogue, Time, and others.
She has two degrees, one in nutritional science and the other one in dietetics. She has been modeling for over 50 years and has appeared on the covers of dozens of magazines in both the U.S.A and Canada.
Given the billionaire status of Elon Musk, you might wonder how rich his mother is. Well, her current net worth is estimated at around $20 million. If you are eager to know more about Maye Musk, you should give this article a read.
Background
Maye Musk was born as Maye Haldeman. Her birthdate is 19th April 1948. She hails from Saskatchewan, Canada. She has a twin and three other siblings. At the age of 2, she moved to Pretoria, South Africa with her family.
Her parents Dr. Joshua Norman Haldeman and Winnifred Josephine were big-time adventure lovers. In 1952, they got a prop plane and traveled across the world with their family. They explored the Kalahari Desert in the search of the mythical Lost City.
Maye's parents were famous travelers. They documented their journeys on side talks and shows.
There's nothing much known about her high school education. But we do know that she attended the University of Orange Free State to get a degree in dietetics. Later, she enrolled at the University of Toronto where she acquired her second degree in nutritional science.
Career
At 12, she started working as a receptionist at her father's chiropractic clinic. She started modeling at the age of 15. In 1969, she participated in the Miss South Africa Beauty Pageant.
Later, she continued her modeling career in the U.S. and Canada. In 2011, she was featured in Time Magazine. The following year, she was featured on Elle Canada. She also appeared in many commercials with Virgin America, Revlon, and Target.
Unfortunately, her modeling career fell apart at 18 and resurfaced at 60. In 2017, she became the oldest spokesperson for CoverGirl.
Net Worth and Earnings
Maye Musk has a successful career as a dietician and model. During her younger modeling days, she received many modeling deals from top-notch brands and magazines.
The majority of her wealth is generated from her modeling career. Outside modeling, she was a health speaker. She was often invited to talk at conferences.
As of 2023, Maye Musk's net worth is $20 million. She is not a billionaire like her son Elon Musk, but she did well for herself.
Personal Life
Maye Musk got married to Errol Musk who she met in high school. The couple shares three children, Tosca, Elon, and Kimbal. Sadly, their marriage didn't last forever. The two go divorced in 1979.
It was reported that Errol was physically abusive towards Maye. She filed for a divorce which made her lose connection with her family. In 1989, she moved to Canada with her kids to provide them with a good life.
FAQs
1. How much is the Musk family worth?
According to reports, Elon Musk has an estimated net worth of around $192 billion, which accounts for the maximum share of the net worth that we can discuss in the Musk family. Besides Elon Musk himself, most (if not all) of his family are millionaires, and that includes his sister and his mother too.
2. What does Maye Musk do?
With the kind of net worth that Elon Musk's mother has garnered in such a short period, it isn't surprising that people are inquisitive about what she does. According to reports, Maye Musk is a dietician and model. She was one of the most popular models during her younger days.
3. Does Maye Musk do public speaking?
Besides her career in modeling, Maye Musk has also generated a lot of income from public speaking as a health speaker. She has spoken at a variety of conferences across the world, which has helped multiply her net worth quite vigorously.
4. Is Maye Musk married to Elon's father?
Maye married her ex-husband Errol Musk during her high school days and the couple have three children together. However, their marriage didn't last long and Maye divorced Errol and moved to Canada with her children.