Gaten Matarazzo's Teeth: What Condition Does he Suffer From?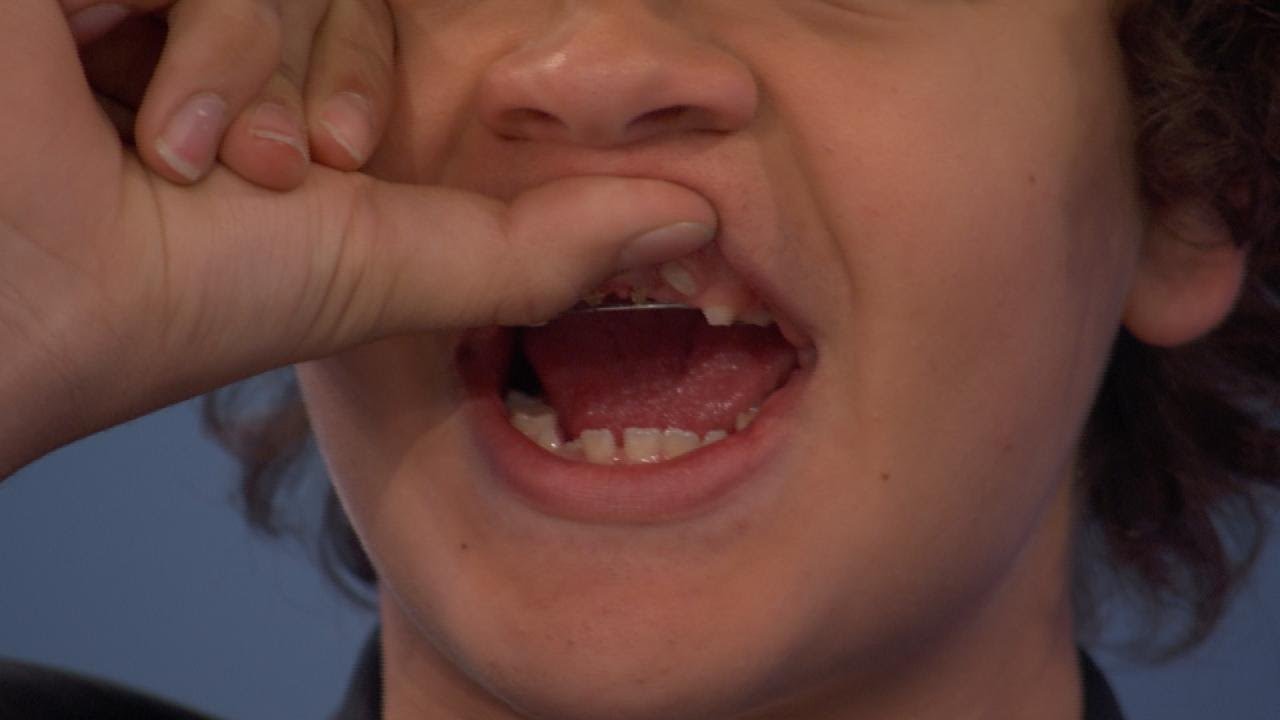 Gaten Matarazzo is an American 17-year-old boy who became famous after representing the role of Dustin Henderson on the successful tv show Stranger Things. Even if you are a huge fan of him you may not know certain important facts about his personal life: he has no teeth and that is due for a rare condition called Cleidocranial Dysplasia. If you want to know more about Gaten Matarazzo and the condition that affects him keep reading.
What is the condition Gaten Matarazzo suffers?
The condition is called cleidocranial dysplasia, a birth defect that primarily affects bones and teeth. Individuals with this condition usually have narrow and sloping shoulders due to the absence of collarbones. Their shoulders could be brought together. The sutures of the skull have a delayed maturation. The fontanelles remain open throughout the life of people with this condition.
Individuals with cleidocranial dysplasia are often shorter than people of the same age. They have decreased bone density and a higher risk of developing osteoporosis. Other signs and symptoms of this condition are:
Tapered fingers.
Broad thumbs.
Abnormal curvature of the spine.
Wide-set eyes.
Flat Nose.
Small upper jaw.
Knock knees.
A prominent forehead.
Flat feet.
Narrow pelvis.
Although there isn't a specific treatment for this condition, individuals who suffer this disorder commonly go under surgery to prevent the worsening of any deformity. If they have an open fontanelle they may need to use headgear to protect the head from any injury. Dental work may also be required in the case of those that don't have teeth.
In the case of Gaten Matarazzo, he recently underwent his fourth surgery to correct a deformity. He says he has more teeth than the average person with cleidocranial dysplasia although they don't grow properly. He also has an absent collarbone.
Gaten Matarazzo has several times talked about how his condition was the big reason for him not getting roles. He was just receiving no until he was cast to play Dustin for Stranger Things. The Duffer brothers, the show creators wanted each character to have something unique and they asked Gaten if they could incorporate his condition in the show which is the reason why Dustin also suffers the disorder in the show.
Although Gaten Matarazzo did a post talking about his fourth surgery he didn't provide much information like how long it would take for him to recover or if that would affect his role of Dustin for season 4 of Stranger Things.
Because of his condition, he has to wear dentures for the show, but that doesn't bother him at all. In fact, he has exposed his denture on Instagram in a comical way and he has talked about his condition to inspire others that suffer it and raise awareness of the condition.
He uses his fame and social media to get people to donate to CCD Smiles, an organization that raises awareness and money for those who suffer CCD and don't have enough money or insurance that covers to cover the surgery. Thanks to his work now more people know about this condition.