Jamie Siminoff Net Worth 2023: How Much The Founder Of Ring Worth?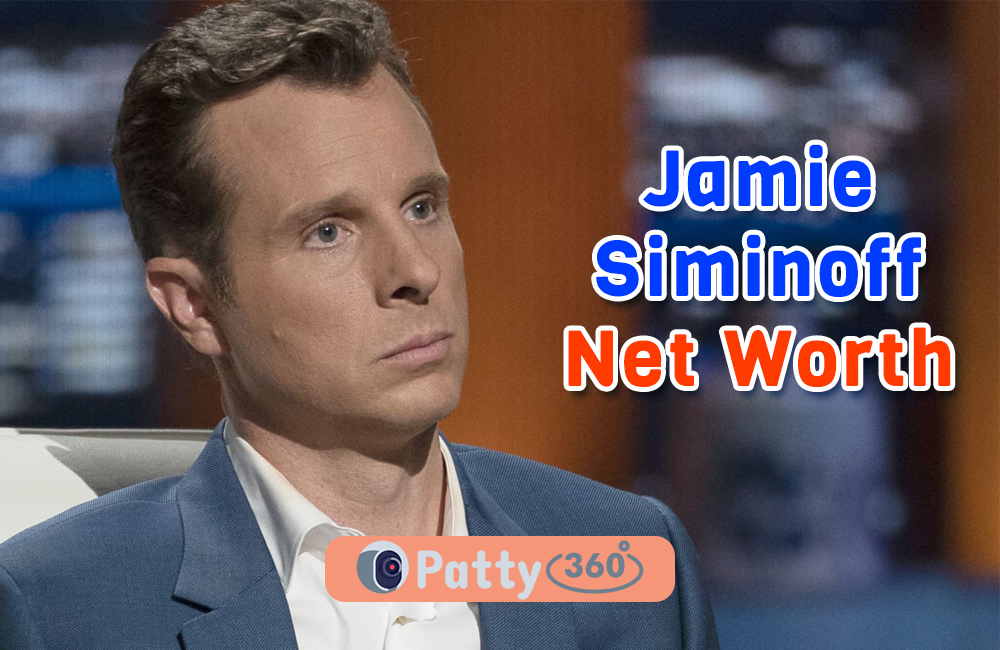 Jamie aka James Siminoff is a successful entrepreneur from the U.S. He is famous as the founder of Ring Inc., a company known for smart home solutions and home security.
Jamie rose to prominence after appearing in 2013 Shark Tank. Since then his company has grown exponentially. From failing to get a deal on Shark Tank and owning a company worth millions, Jamie has come a long way.
Back in 2013, his company was known as Doorbot, which was later acquired by Amazon. At present, he has a net worth of around $300 million.
Background
Jamie Siminoff was born on the 18th of October 1976, in Chester, New Jersey. Unfortunately, there's not a lot of information available about his childhood or family members.
According to some sources, his father is the co-founder of a pipe manufacturing company. If this information is correct, then it means Jamie belongs to a business background.
He completed his high school graduation from West Morris Mendham. Later he joined Babson College and graduated with an entrepreneurship degree in 1999.
Career
He started his first company after his college graduation. It was named First International. However, it didn't become successful. In 2003, he started another company called PhoneTag.
After several years, he found Unsubscribe.com, a site that helps people unsubscribe from junk emails.
In 2011, he created Doorbell. It was a device that allowed users to answer the door without interrupting their work. Initially, he started production in his garage. But he realized that he will need a huge investment to expand his business. This led him to appear in the 2013 Shark Tank with an offer of 10% for $700,000.
Kevin O'Leary offered him a loan for his business, but Jamie didn't agree. As a result, he left the show without any deal. After the airing of the episode, Doorbell attracted the attention of billionaire investor Richard Branson. The company was later rebranded to Ring. In 2018, it was acquired by Amazon for $1 billion.
Sometime later, he was invited to Shark Tank. But, this time, he didn't come to pitch a deal, but as a guest Shark. From getting no deal to becoming a guest investor on Shark Tank, Jamie Siminoff came a long way.
Net Worth and Earnings
Jamie was always an ambitious man. Despite facing failure in his first business, he didn't give up. His two companies PhoneTag and Unsubscribe.com was generating $2 million and $100,000 respectively. Both companies were moderately successful and were acquired by other big companies.
Jamie's most profitable business is Ring. Sources revealed that the company generates around $415 million annually. After selling the company to Amazon, his net worth is $300 million.
Personal Life
Jamie Siminoff is a married man. He tied the knot in 2006, to Erin Lindsey. Together, they have a son named Oliver. His wife is a working woman and is currently working at the 20th Century Fox.
The couple is happily settled in Santa Monica, California, and living a lavish life.
FAQs
1. How much is Jamie from Ring worth?
For those who have never heard of Jamie Siminoff, we are pretty sure you have heard of Ring, the security camera system. If yes, Jamie is the founder of Ring. You must have seen him on Shark Tank. Although he didn't close a deal on the show, Ring went on to become a lot more successful than anyone anticipated. Jamie now has a net worth of $400 million.
2. How much money did Jamie Siminoff make?
Jamie invented the Ring security system, which he later sold to Amazon for a deal of over $1 billion. Throughout his entrepreneurial journey, Jamie has made close to $400 million, which is crazy.
3. How much did Ring sell after Shark Tank?
Although no one wanted to invest in Ring thinking it's just a "doorbell", the company was able to expand and they have since then acquired over $1 billion in sales, thanks to Amazon.
4. How profitable is Ring?
Just in 2022, Ring made a profitable revenue of $165 million, which is safe to say is a pretty profitable company. That aside, Ring also has 1300 employees and the brand is consistently expanding to hire more people and spread their business.