Robert Kiyosaki Net Worth Update 2023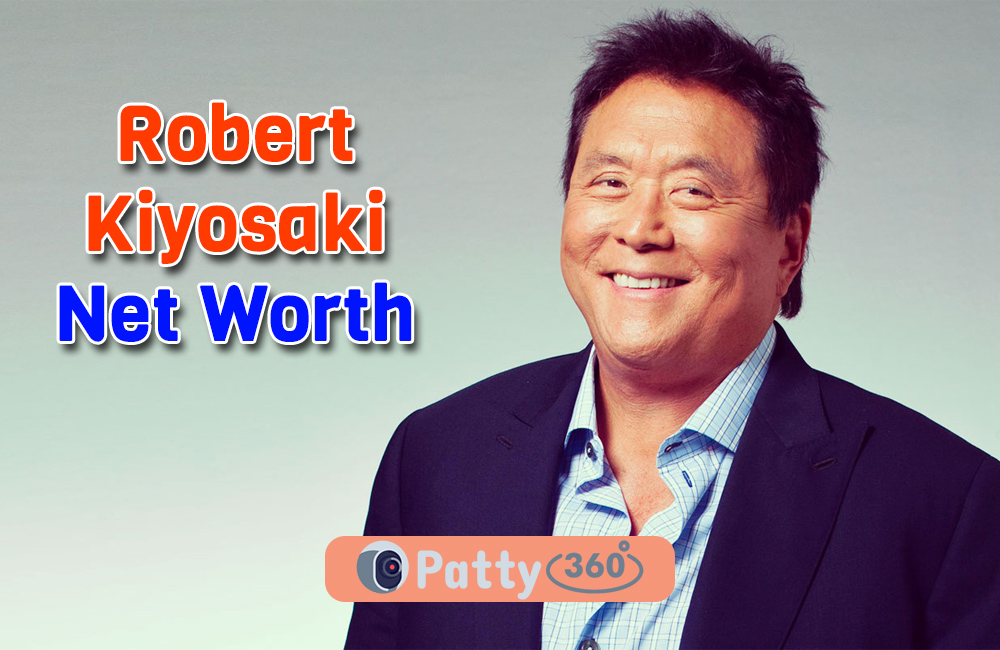 Robert Kiyosaki is a well-known American businessman, investor, motivational speaker, and author. He is best known for his book series, Rich Dad Poor Dad.
He is one of the prominent personalities associated with life coaching and financial advice. The majority of his income is generated from his seminars. His estimated net worth in 2023 is $100 million. If you are intrigued to know more about Kiyosaki, then this post is for you.
Early Life
Robert Kiyosaki was born on April 8, 1947. He is a fourth-generation Japanese American who grew up in Hilo, Hawaii. His parents are Marjorie and Ralph Kiyosaki. There's nothing much known about his mother, but his father was an educator.
Kiyosaki completed his high school graduation in 1965. After that, he enrolled at Naval College, and later enlisted in the U.S. Marine Corps. According to Kiyosaki, joining the U.S. Marines helped him become a strong person. His experience in the marine helped him strengthen his character for the business world.
After visiting Vietnam, he enrolled in a college in Hilo, Hawaii. There he acquired his MBA degree. He started his career with Xerox where he served as a sales associate. He set up his own business after quitting his job in 1968.
Career
Kiyosaki's first business venture was related to selling Velcro/nylon wallets. In the beginning, the business was going well, but eventually, it went bankrupt. Instead, of giving up, he set up another business that was involved in selling t-shirts.
He acquired the license to make t-shirts for various rock bands. His company also manufactured bags, wallets, and hats. Unfortunately, his second business also went bankrupt.
After that, he shifted his attention to education. He ventured into the world of education with Accelerated Learning Institute. By the mid-90s, Kiyosaki started working on his education empire that would make him rich.
He published his first book If You Want To Be Rich and Happy, Don't Go To School. Around this time, he was involved in the real estate field.
In 1997, he established Cashflow Technologies, the company that owns the Rich Dad brand. The same year, he published his best-selling book, Rich Dad Poor Dad. It sold more than 32 million copies. It also ranked on the list of New York Time's Best Sellers.
After the grand success of Rich Dad Poor Dad, Kiyosaki published more than a dozen of books. He also focused on conducting seminars. Some of these seminars are free, while others cost hundreds of dollars.
Net Worth and Earnings
Robert Kiyosaki founded multiple businesses throughout his career. Some of them failed and some of them worked. He earns the majority of his money from book sales and seminars.
At present, his net worth is around $100 million and it has been growing steadily every year.
Personal Life
Robert Kiyosaki is married to Kim Kiyosaki. The couple tied the knot in 1984. Since then the couple has been together and share four children.
His wife has very good business knowledge and often helps Kiyosaki in his ventures.
FAQs
1. Is Rich Dad Poor Dad worth reading?
When it comes to talking about Robert Kiyosaki, the most common question that people have is regarding the book, Rich Dad, Poor Dad. If you are skeptical about the book and whether or not it is worth a read, we'd have to suggest that it has one of the absolute best books on personal finance.
2. How does Robert Kiyosaki buy gold?
Kiyosaki revealed in one of his recent interviews that while there are multiple ways to buy gold, he prefers to buy the metal directly. He doesn't believe in investing in ETFs, which many have often counter-argued with him about.
3. What do Rich Dad and Poor Dad invest in?
Although Kiyosaki isn't very extensive about his suggestions, Kiyosaki does suggest investing in silver, gold, and even cryptocurrency to work against inflation. He suggests that big crashes pave the way for big investment opportunities too.
4. Where does Robert Kiyosaki earn his net worth from?
Robert founded and launched a series of businesses, which worked for some time but eventually failed. His main source of income comes from his book sales and seminars, which he still actively takes part in. There is no clear information about his investments.