What Is Scott Galloway's Net Worth In 2023?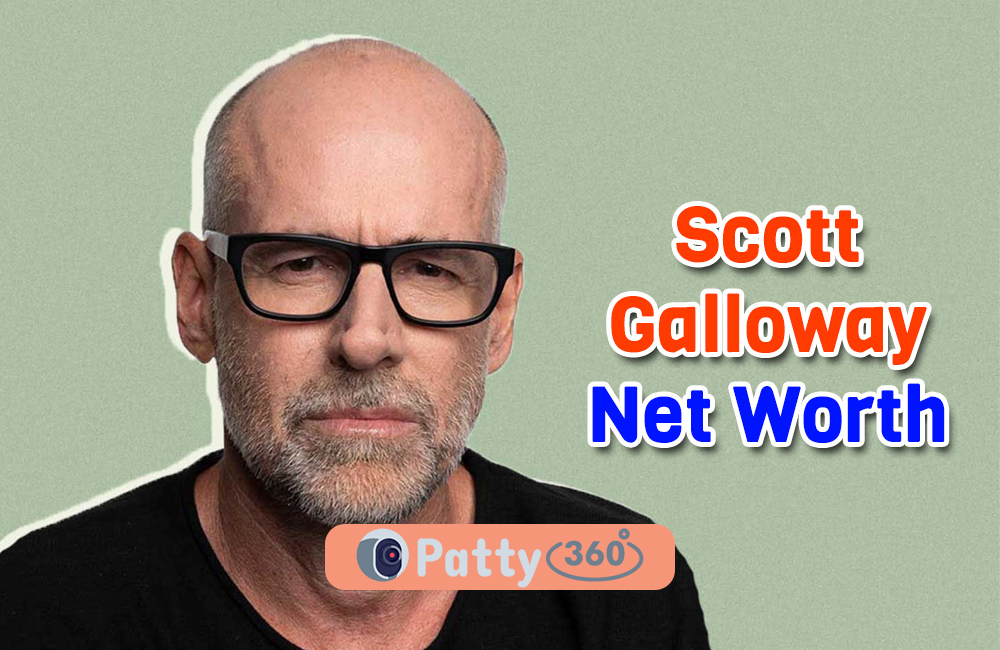 Scott Galloway is a well-known speaker, author, and entrepreneur. He is best known for co-hosting the podcast Pivot along with journalist Kara Swisher. He also hosts his podcast called The Prof G Show.
He had a variety of careers. Outside podcasts, he is a successful businessman and serves as a professor at the New York University Stern School of Business.
Galloway is a self-made millionaire. He earned a substantial sum of money through hard work. As of 2023, his net worth is estimated at around $40 million. If you are eager to know more about his life history and career, then do give this post a read.
Early Life
Scott Galloway was born on 3rd November 1964. He grew up in Los Angeles, California. Both his parents are immigrants. His mother worked as a secretary and his father was a sales executive. Apart from this, we have no other information available about his family members.
As for Galloway's education, he holds a bachelor's degree in economics. He completed his graduation at the University of California in 1987. To pursue further education, he joined the UC Berkeley Haas School of Business. There he studied MBA and completed the course in 1992.
Career
Right after completing his MBA, he set up a marketing consulting agency called Prophet. A few years later, he founded another company called Red Envelope. Fast forward to 2005, he founded L2 Inc., a digital intelligence company. The company was acquired by Garter for $155 million.
In 2019, he set up yet another business called Section 4. It was an online education service. Due to his work, he was elected Global Leader of Tomorrow by the World Economic Forum.
Galloway has also been a part of the board of directors for multiple companies including The New York Times Company, Urban Outfitters, Gateway Computer, and Eddie Bauer.
He is also famous for his Ted-style talks and public presentations. He teaches digital marketing and brand management to MBA students. Lately, he was made the host of the CNN+ streaming platform in September 2021.
Galloway had multiple careers and he has been successful in all of them. This is how he became a self-made millionaire before the age of 40.
Net Worth and Earnings
Galloway is a hardworking and ambitious man. He founded multiple companies and generated sales worth millions. He is also famous as a speaker and professor.
The majority of his wealth is generated from the companies he founded. The rest of his income comes from being a marketing professor. His current net worth is $40 million.
Personal Life
Scott Galloway is a married man. His wife is Anne Galloway, who he married over a decade ago. The two dated each other for a long time before their legal marriage. The couple shares two sons, but their names are not known. As per reports, he and his wife welcomed their first child in 2008.
Galloway is a very private man who doesn't like to reveal a lot about his personal life.
FAQs
1. How did Scott Galloway make his money?
Scott Galloway's rise to fame comes with his company, Prophet, which he founded in 1992. It is a famous brand and marketing firm. Following the success of that brand, Scott further went on to establish another company named Red Envelope in 1997, which was one of the earliest e-commerce sites. Gaining traction initially, all of this contributed to Scott's fame and net worth.
2. Does Scott Galloway work as a marketing professor?
Scott has established and founded several companies, which contribute to and uplift his net worth pretty significantly. However, that's not where things stop. Scott's rise to fame is also thanks to his working as a marketing professor. He works as a professor to impart the knowledge he has garnered himself.
3. What is Section 4 and what does it do?
Before you get confused, Section 4 is a company that Scott founded. It is a famous online education service, which helped several students gain access to education. His involvement and contribution to the company brought him a lot of recognition.
4. Where does Scott Galloway invest his money?
Scott's majority of the income comes from the companies that he has founded. However, there is no public information about Scott's investments.