Terminator 7: Everything We Know So Far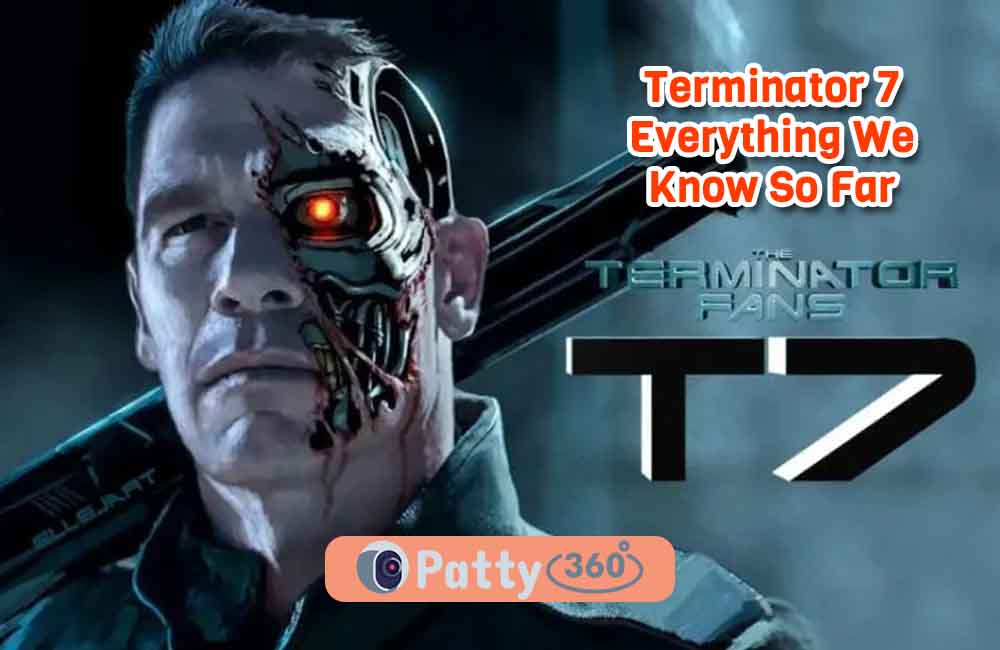 There are not many movie franchises that can boast a reputation that is renowned globally, regardless of whether it has been watched or not. Additionally, there are not many that are able to create numerous instalments and continue to be a box office hit whenever they are released.
Only a very small handful of films manage to successfully have a sequel, but with The Terminator franchise, it is one that continues to enjoy a lot of positivity. There have been numerous quotes that have gone down in history as being iconic, with Arnold Schwarzenegger being widely associated with the film franchise among many of his other ventures.
2019 saw James Cameron revive the franchise with the sixth instalment when creating Terminator: Dark Fate, but it is known that the legendary filmmaker may not quite be done yet, as he has made it public knowledge that it was intended to be the first instalment of a new trilogy.
Could we see Terminator 7?
For fans of the franchise, a seventh instalment of The Terminator series is something that many have been debating. At this moment in time, there is not a lot of concrete evidence of it continuing.
While Cameron had intended for Dark Fate to be the beginning of a new trilogy, it actually received a number of mixed reviews when it was released. It also underperformed at the box office in comparison to the expectations that were had, with it generating $261.1 million – its budget had been somewhere between $185–196 million.
Amid the concerns that were raised, plans for another instalment were cancelled. This led to many believing that The Terminator had "finally been terminated", thus perhaps killing off any hope that fans may have had for another epic any time soon.
Will The Terminator remain popular?
Despite the end seemingly appearing to have arrived, there is no denying that The Terminator has left an indelible mark on the world and numerous aspects of popular culture. As mentioned already, there are numerous iconic catchphrases that are still used today, with 'Hasta la vista, baby,' and 'I'll be back' being among those that are the most famous.
In other subsections of entertainment, the franchise has also had an impact. The iGaming industry is one such example, as there is a slot game that is playable in the 32 Red games collection based on The Terminator 2. Movie-themed slots have always been popular with gamers as they can immerse themselves further into the story, and the one based on Cameron's creation continues to remain at the top of the pile for many enthusiasts.
Terminator merchandise has also been a huge hit with fans, with everything from memorabilia to clothing items with the film's brand being a success. There have even been TV show spin-offs based on the movies, thus highlighting its impact on global pop culture.
Is there still room for Terminator 7?
Given the popularity that is enjoyed, the nostalgia that many aspects and elements of the classic films provide and its iconic status, it is perhaps something where the phrase "never say never" can be said.
Although the last instalment did not do as well as expected and plans were shelved, there is every possibility that Cameron could look to review them in the future and decide to give it the go ahead.
Having already stated that he had the idea of a trilogy in mind, this would suggest that the movie director has plans and already has ideas for a script. Should he want to revisit the film, it could be relatively easy to begin filming straight away or have a shorter process in terms of finalising the script.
Let's not forget, there have been instances in which there has been numerous years between instalments in the past, so it would not be a surprise if a similar pattern and trend were to be experienced once again.
Cameron is an extremely busy man and one that usually has projects on the go. He currently has a couple of Avatar (3 in post-production and 4 and 5 being filmed) instalments that are also in the works. With most of his focus likely to be on this series and using technology to make them as immersive as possible, Terminator 7 might just take a back seat for a little while longer.