Travis Scott Net Worth in 2023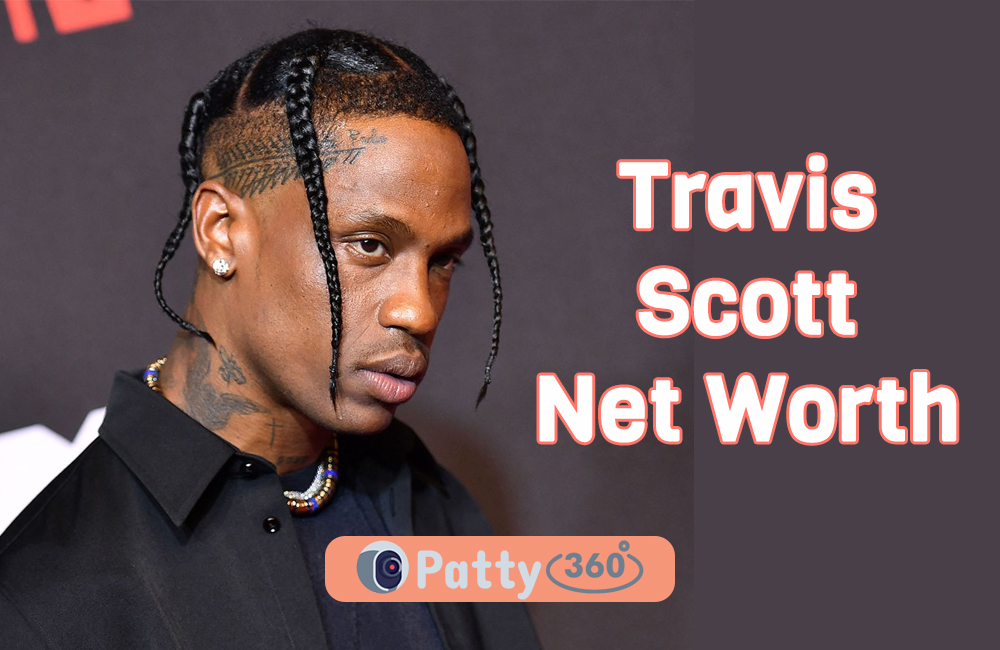 Travis Scott is known for multiple roles in the entertainment industry. He is a famous American rapper, singer, and songwriter. Besides his professional, Travis Scott is also popular for his relationship with Kylie Jenner and also for the controversy and the accidents that transpired during Astroworld due to security negligence.
Would you be surprised to know that Travis Scott was one of the highest-paid rappers during the peak of his career? Well, that defines why he has such a high net worth.
This article will explore everything that you potentially need to know about Travis Scott's early life, career, and net worth.
Early Life
Born as Jacques Berman Webster II, Travis Scott was born on April 30, 1992, in Houston, Texas. There's very little information about Travis' early childhood, his education, and his life growing up.
However, reports suggest that Travis spend the majority of his childhood growing up with his grandmother in South Park, Houston. He lived in an area with a high-crime rate and a lot of turmoil and conflicts until the age of 6. 
Later, Travis relocated to Missouri City, where he started to live with his parents. Travis acquired his initial education from Elkins High School and then enrolled in the University of Texas San Antonio to complete his college.
However, he eventually dropped out of college to pursue a career in what he was passionate about, which was music.
It was during his early days that Travis Scott got together with one of his earliest friends, Christ Holloway and the two of them formed the music duo called "The Graduates". They released their first EP, which was untitled to MySpace back in 2008.
Later, he formed another group called the Classmates and released more EP songs. However, following dropping out of college, Travis moved to New York City where he started working on his music with his friend Mike Waxx. After spending only four months in New York City, Travis got frustrated with the lack of opportunities and decided to shift to Los Angeles.
Career Growth
Despite releasing several EPs and untitled songs, Travis didn't see much growth in his music career initially. His first solo project titled "Own Pharaoh", which was scheduled to be released as a "free download" in 2012 was also delayed due to some scheduling issues. It was later released in 2013.
Seeing the passion he had for music, Travis didn't give up and continued making music and performing. He went on to perform at the South by Southwest (SXSW) music festival in Austin, Texas in 2014, following which he released his second mixtape.
But, the big break for Travis came through following the release of his first studio album, Rodeo, in 2015. The album was released by Grand Hustle and Epic Records, putting Travis on the map, especially in the rapper industry.
Travis managed to bring in a lot of amazing artists right in his first album, including big names like Quavo, Kanye West, Juicy J, Justin Bieber, etc. The album succeeded commercially and also charted on the US Billboard 200 chart.
Following the success of the first studio album release, Travis went on to release his second album, Birds in the Trap Sing McKnight in 2016. This became his first #1 album on the Billboard 200 chart. In that same year, Travis signed a deal with Universal Music Publishing Group for global music distribution.
Besides his booming music career, Travis Scott has also released his documentary titled, Look Mom I Can Fly, which was released on Netflix in 2019. He has also collaborated and worked with several big brands, including Nike, releasing his custom Air Force shoes.
Personal Life
Travis Scott doesn't have a lot about his personal life up for public consumption. However, the rapper started dating Kylie Jenner in 2017 and the couple has two children together, Stormi and Aire.
Net Worth
According to current reports, Travis Scott has an estimated net worth of $70 million. However, this isn't 100% accurate because he is consistently working, producing more music, collaborating with brands, investing, etc., all of which further contribute to his growing income.
Reports also suggest that Travis owns a $14 million 12,000 sq. ft home in Houston, Texas. The place is spread across 1.5 acres of land and is in a gated community for optimal safety.
Besides that, Travis also owns a $23.5 million home in Brentwood, Los Angeles. He also has co-acquired a home with his now ex-partner Kylie Jenner.
FAQs
1. Is Travis a billionaire?
Travis Scott is a famous American rapper, singer and songwriter, and producer, who have been thriving in his career. Although he is not a billionaire, Travis has an estimated net worth of $60 million, which is a pretty huge sum when you come to think of it.
2. Does Travis Scott have a lot of properties?
Travis Scott is the owner of a variety of real estate and properties. One of the biggest real estate investments he has made is his $23 million house in Beverly Hills. He also owns a $6 million condo in Miami, which adds to his list of investments.
3. What kind of cars does Travis Scott own?
Besides his lavish real estate investments, Travis Scott also invests heavily in cars. Besides taking private jets pretty often, Travis also owns a variety of luxury vehicles, including a Rolls-Royce, a Ferrari, and a Bentley.
4. Does Travis Scott earn through brand deals?
Given the kind of progressive music career that Travis has and also the kind of fame he has garnered in such a small period, it isn't surprising that he has associations with a variety of brand deals and sponsorships from big brands around.
Conclusion
Travis Scott is no doubt one of the highest-paid rappers at present. If you were curious to know how much he earns and what his net worth is in 2023, we hope this answers all your basic questions. Since we don't have an in-depth look into all the income, investment, and revenue sources of Travis Scott, giving a 100% assured estimate is not possible.