What is Orlando Brown's Net Worth in 2023? Earning, Bio, Age, Height & Career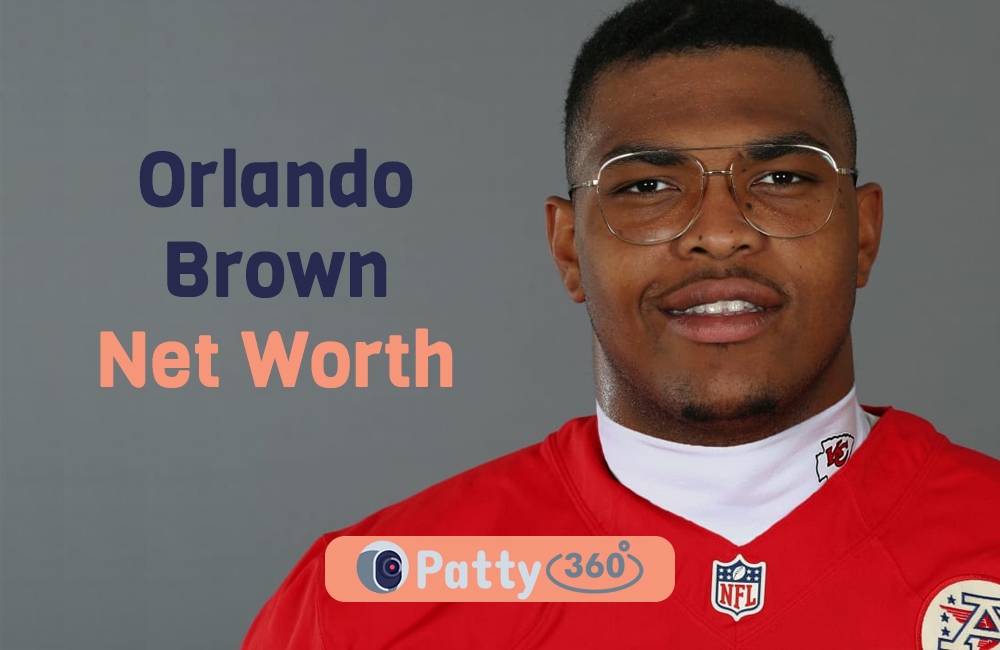 Orlando Brown is a famous American actor, musician, and rapper, who is best known for his role in "That's So Raven." His net worth is estimated to be $2 thousand. He has appeared in many well-known sitcoms shows like "Two of a Kind," "Family Matters," and others.
Brown has also worked as a voice artist for various animated shows such as "Fillmore!," "Waynehead," and "The Proud Family." His career went downhill after getting involved in a series of legal issues in 2016. He was charged with illegal drug possession, obstruction of justice, and domestic battery.
Early Life
Orlando Brown was born on December 4, 1987, in Los Angeles, California. He made his acting debut in 1995 with Major Payne, where he played the role of Cadet Kevin "Tiger" Dunne. His current age is 35 years.
Television Career
Brown started his acting journey as a child artist in 1995, the year he appeared in an episode of "Coach." The following year, he appeared in four other sitcoms including "The Jamie Foxx Show," "The Parent Hood," "Moesha," and "In the House."
He also portrayed the character of Jerry Jamal Jameson on the sitcom "Family Matters." He played this character through the last three seasons of the show. During this time, he also started working as a voice artist. He voiced the lead character on the animated series "Waynehead."
During the late 90s, Brown appeared in many other television sitcoms, including "The Wayans Bros," "Malcom & Eddie," and "Sister, Sister." He played the lead character in the drama series "Safe Harbour" and the sitcom "Two of a Kind."
In early 2000, he secured an opportunity to work with Disney. The same year, he was cast in the Disney film "Perfect Game." The following year, he appeared in an episode of the hit show "Lizzie McGuire." Additionally, he also voiced the animated character Sticky Web on "The Proud Family." In 2002, he voiced another lead character on "Fillmore!"
He got his biggest television project in 2003, the year when he was cast as Eddie Thomas on Disney's "That's So Raven." The show lasted for four seasons till 2007. His role in the show brought him widespread recognition and established him as a successful actor.
Other shows Brown appeared in are "WordGirl," "One on One," and "Phil of the Future." Although these were small roles, they further added to his popularity. He also appeared in some the television films such as "Eddie's Million Dollar Cook-Off," and "Maniac Magee."
Film Career
Brown appeared on the big screen for the first time in 1995, in the film "Major Payne." He was also cast in the comedy film "Senseless."
In 2001, Brown got his second big break in movies. This was when he was cast in Disney's "Max Keeble's Big Move." He next appeared on the big screen in 2015, when he played a small character on "Straight Outta Compton." Between 2001 and 2015, he mainly focused on his television career.
Personal Life
Orlando Brown is a married man. His wife's name is Danielle. He received a lot of backlash after claiming that he has four children, but he has never met two of them. He also claimed that he was the son of Michael Jackson. All this happened in 2018 when he was invited to Dr. Phil's show.
Legal Issues
Brown has been arrested multiple times on several occasions. His legal issues started in 2016. The first time he got arrested for physically abusing his girlfriend in public. The actor was later charged with domestic battery and obstruction of justice. Additionally, he was found guilty of drug possession.
He was arrested in March 2016, after failing to attend his court date. This time, he was pressed with new charges of resisting arrest, drug possession, and domestic violence. Instead, of showing up in court, he fled to Nevada. A few months later, he was arrested while leaving a hotel known for illegal drug transactions and prostitution. During his arrest, police found meth in his pocket.
In September 2016, Brown broke into a famous restaurant in Las Vegas and was arrested for it. He was later sent to rehab.
In 2022, he got arrested again in Lima, Ohio. This time, he was charged with domestic violence. It was reported that Brown is homeless in Ohio. He lived with his brother because he didn't want him to roam around the streets. However, Brown started behaving oddly and even threatened his brother with a hammer and knife. This resulted in him getting imprisoned in Allen County.
FAQs
1. Is Orlando Brown a millionaire?
The last updated net worth of Orlando Brown as of 2023 is supposedly around and over $1 million, which suggests that he is a millionaire. Although Brown has been acting since the age of 14, he hasn't managed to snag the kind of popularity and fame that he should have.
2. Was Orlando Brown born rich?
Despite his fame and popularity, there isn't much information about Brown's early life, which means that it is difficult to pinpoint whether or not Brown was born rich or whether his net worth is self-made with his skills and his acting career.
3. When did Orlando Brown start earning money? 
Orlando Brown is mainly seen as a supporting actor in most television shows and movies. To date, he has acted in over 30+ TV shows. According to reports, his first acting credit dates back to the time he was 14 years old, which happened in 2013. He has consistently defined himself as a hustler.
4. How much does Orlando Brown make annually?
Although there is no way of confirming it, reports suggest that he earns around $80,000 annually from his acting gigs and the leading television shows that he acts in.
Final Words
Orlando Brown was a successful actor and appeared in numerous films and TV shows. However, everything ended once he got involved in legal issues. He got arrested multiple times for drug possession and abusive behavior. As a result, his career got completely ruined.