Armie Hammer Net Worth in 2023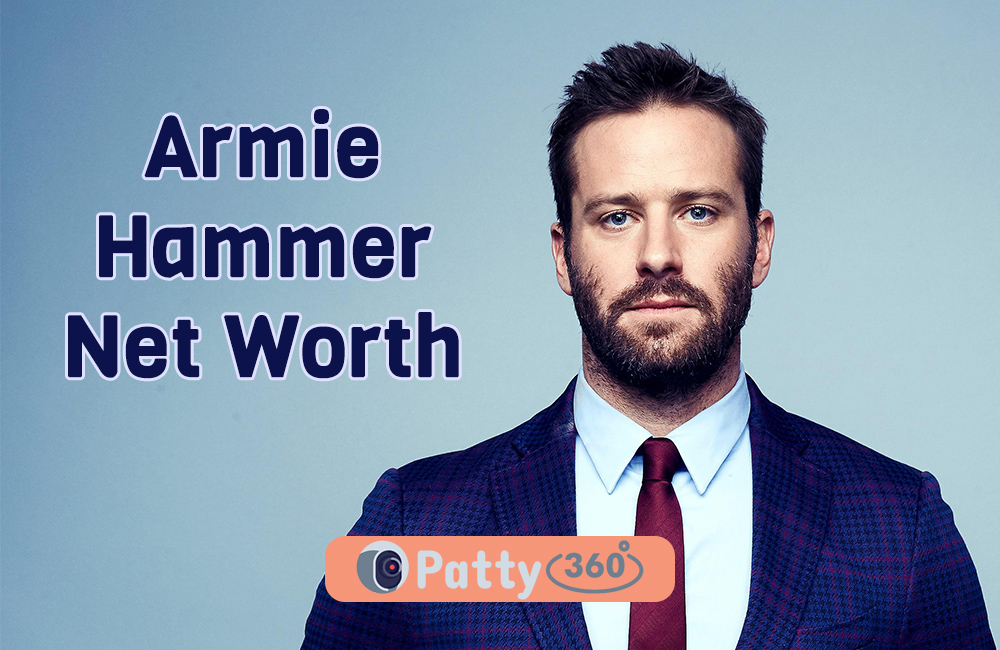 Armie Hammer is a name that has made the rounds in several news outlets, gossip channels, and even a web series on Hulu. There have been a lot of controversies surrounding the actor, who rose to fame for portraying the characters of the Winklevoss twins in The Social Network.
Despite his popularity and being part of some of the most popular movies, Armie Hammer was thrust into the negative limelight following accusations of sexual assault and cannibalistic tendencies from several women who reported him.
If you want to keep everything aside and want to know more about Armie Hammer and his net worth, we will discuss more of that in this article.
Early Life of Armie Hammer
Born as Armand Douglas Hammer, Armie Hammer was born on August 28, 1986, in Santa Monica, California. He was born to Michael Hammer and Dru Ann. His father was the owner of Armand Hammer Productions while his mother worked as a loan officer at a bank.
Armie spend his initial years of childhood in Dallas, Texas, after which the entire family moved to the Cayman Islands when he turned 7. They lived there for five years and later relocated back to Los Angeles.
Armie acquired his initial years of education from Faulkner's Academy and Grace Christian Academy in the Cayman Islands. He also went to Los Angeles Baptist High School but later dropped out to pursue a career in acting.
Reports suggest that Armie's parents disowned him after he dropped out of school on a whim but later went on to support him and his career choices.
Career Opportunities and Growth
If you thought Armie got his big break with The Social Network, you are mistaken. Armie's debut role was in the 2006 movie Flicka. Later, he landed two big roles in the movies Blackout and Billy: The Early Years.
Despite portraying smaller and less significant characters during the initial period in his career, Armie managed to get his fame with The Social Network where he portrayed the characters of Winklevoss Twins. The film manages to score over 170 awards, creating a leap in his career.
Later in 2011, Armie appeared in the movie J. Edgar where he played the character of Clyde Tolson. Since then, he has been part of several small and big projects, including Mirror Mirror, The Polar Bears, Entourage, The Birth of a Nation, Nocturnal Animals, Free Fire, Mine, etc.
Following this period of a plateau in his career, Armie's career again took off when he starred opposite Timothée Chalamet in "Call Me by Your Name," in 2017.
Personal Life
Armie Hammer was in a relationship with TV personality Elizabeth Chambers, following which the two tied the knot in May 2010. The couple has two children, a daughter Harper and a son Ford. 
The couple is also a business partner and has a bakery they opened in San Antonio in Texas. Later in 2012, they further expanded their business, opening a second location in Dallas, Texas.
Later in July 2020, the couple called it quits and filed for a divorce. They are currently co-parenting their children. 
What is the Net Worth of Armie Hammer?
Armie Hammer has gone off the limelight since 2020, following his split from his ex-wife and the sexual abuse allegations that followed suit.
Estimating his net worth at this point is quite challenging. However, according to current reports, Armie Hammer has a net worth between $10-16 million.
There's no information available about his investments, current projects, and the upcoming projects that he would partake in. Additionally, there is no update regarding the businesses that he runs.
Controversies and Allegations
Armie Hammer has been in the news outlets for negative accusations from women. In 2021, Armie was accused of sexual abuse and a whole lot of other allegations, including cannibalistic tendencies.
Several women came forward with screenshots of text messages that were exchanged between the parties where Armie claimed to engage in vulgar acts and made very gory propositions to the women in question.
Some reports came forward of text messages between 2016 to 2020, suggesting that Armie cheated on his then-wife, TV personality Elizabeth Chambers. 
Following all of these accusations, Armie was dropped by his agency, WME. Additionally, he had to sign out of two films and two series that he was going to be a part of. Armie completely went off the grid and out of the media focus following these accusations.
Armie recently returned with an interview where he did a "tell-all" explaining his side of the story to the audience. There have been mixed responses from the audience.
FAQs
1. How rich is the Hammer family?
Hammer family is one of the richest known in the Hollywood scene. According to reports, following the death of the patriarch in the family, there was a legal battle involved, which leads to the equal and rightful division of the $180 million fortune.
2. What is Armie Hammer's net worth?
Armie Hammer's net worth was initially around $10 million when he was doing "Call me by your name." However, with the allegations and the cases and lawsuits, his net worth has drastically dropped and is currently at $100,000.
3. Is the Hammer family still rich?
Although the Hammer family was once the richest in Hollywood, they have made bad financial decisions and poor choices in life, which now leaves things a lot uncertain. There's no way of knowing how much the Hammer family is currently worth.
4. Why is Armie Hammer so rich?
Lately, Armie Hammer has been down with lawsuits and allegations against him. However, his acting career was once at a peak, especially after the movie, The Social Network. He also earned a steady income from his role in Call Me by your name, which further extrapolated his net worth. However, his net worth has dropped to the bottom of the barrel. 
Conclusion
Armie Hammer is a very popular movie personality, who is known for his characters and even more for his controversies. If you were curious to know more about his net worth and financial situation, we hope this article explains more about that in detail for you.