How much is Cardi B Net Worth in 2023 – Biography, Age, Height, Family & Career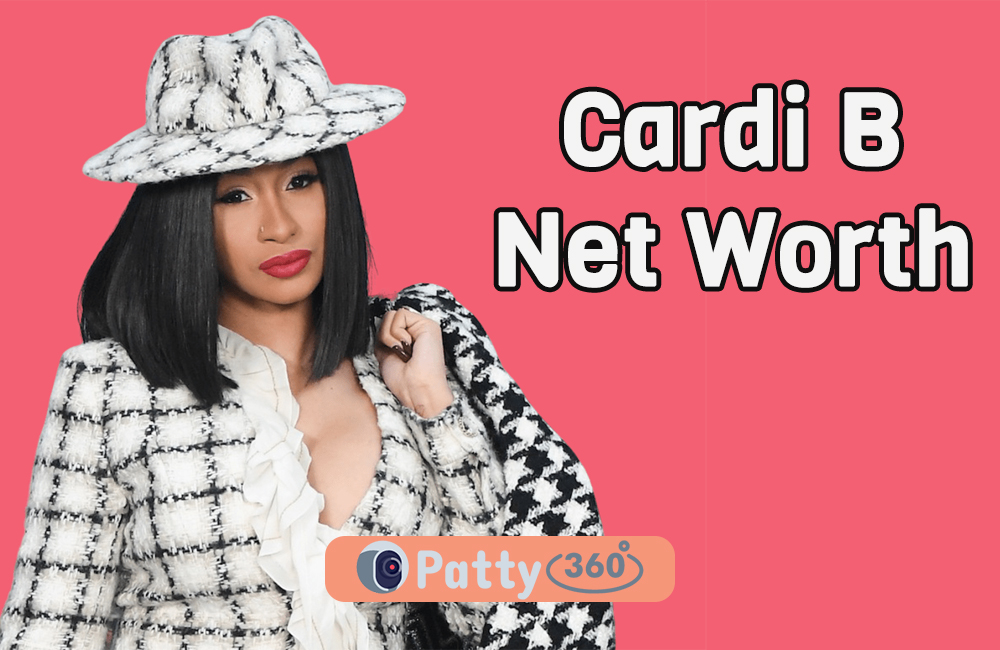 Cardi B is not someone that needs or awaits anyone's introduction. Known for her amazing rap songs, Cardi B has cemented her place among the top rappers in Hollywood. Besides being on the music scene, Cardi B is also a reality television star, activist, and entrepreneur.
Although Cardi kickstarted her career on Instagram and Vine, she is now one of the most popular, if not the most popular female rappers in the world. Cardi B is also the only female rapper in the world with an RIAA song-certified diamond.
With such high praise and popularity, being inquisitive about Cardi B's net worth is quite common. We have sorted out all the information in this article.
Early Life
Born as Belcalis Marlenis Almánzar, Cardi B was born on October 11, 1992 in Manhattan. She was raised in The Bronx, New York City, where she was raised in a Dominican-Trinidadian household alongside seven other siblings.
Although there is not much information available about Cardi's childhood and her primitive years of education, it is reported that she attended the Renaissance High School for Musical Theater & Technology.
However, facing tough times, Cardi went to the route of stripping at the age of 19 to support herself and get herself out of one of the darkest periods in her life. She has exclaimed in multiple interviews that she views stripping as a "positive" experience in her life because that's what pulled her out of the dark times in her life.
Later, she attended the Borough of Manhattan Community College but eventually dropped out to pursue a career in music.
Since Cardi has a very unconventional name, she went on to use her name Cardi B as a derivation of one of the most popular rum brands, Bacardi. Her rise to fame is all thanks to the short-form video app called Vine, where her videos started going viral pretty soon.
Career Growth
Cardi started getting recognition in the United States, following her appearance on the VH1 reality television series "Love & Hip Hop: New York" in 2015. She appeared in the show's sixth season.
Following her appearance on the show, Cardi started gaining a lot of fans after the show aired on television. After being on the show for two seasons, Cardi ended up quitting the show because she wanted to focus on her career in music.
Although Cardi B appeared in some music videos of other popular artists, it wasn't until December 2015 that her debut song was released. Following the success of her debut release, Cheap Ass Weave, Cardi went on to release a mixtape titled "Gangsta Bitch Music, Vol. 1."
Cardi kept progressing in her career, appearing on multiple television shows including Uncommon Sense with Charlamagne and Kocktails with Khloe.
Her big break in music came in 2017 when she ended up signing a record deal with Atlantic Records after garnering a lot of popularity following the release of her second mixtape "Gangsta Bitch Music, Vol. 2".
Later in June 2016, Cardi B released her commercial debut rap called Bodak Yellow, which ended up breaking all the records. The song climbed the charts quite quickly and she became the first female rapper to reach the #1 spot with her solo single.
Following the initial success of the commercial debut, Cardi B finally released her first studio album, Invasion of Privacy in April 2018, making the album eventually hit #1 on the U.S Charts. 
Besides her music and television career, Cardi also engaged in her film debut in 2019 with the film Hustlers. Not just that, she has also starred in the film F9, which was released in May 2020. 
When it comes to brands and sponsorships, Cardi B signed her first endorsement deal with Romantic Depot in 2016 and several other big brands like MAC, Gypsy Sport, Reebok, Pepsi, etc.
What is the Net Worth of Cardi B?
Following the steep climb and growth in her career, Cardi B currently has a net worth of $80 million with her song credits, music catalog rights, brand endorsements, personal investments, etc.
Over the years, Cardi B managed to grow her initial net worth from $400,000 in 2012 to over $80 million in 2023. The numbers are consistently rising with her growing popularity, career choices, and even the investments that she has been consciously making in her career.
Reports suggest that Cardi B has a mansion in Buckhead, in Atlanta, Georgia that's priced at $5.79 million. She listed the house for $10 million later in 2017. There are no further reports about her other investments or businesses.
FAQs
1. Is Cardi B richer than Nicki Minaj?
When it comes to comparing Cardi B with Nicki Minaj in terms of finances and net worth, Nicki Minaj does take the cake in that regard. Cardi B isn't the richest of all the female rappers in the world. That crown belongs to Nicki Minaj at this point.
2. How much is Cardi B currently worth?
Cardi B is a famous rapper, songwriter, actress, and social media superstar. When it comes to the estimated net worth, Cardi B is worth $80 million. This not just includes her earnings but her investments too.
3. How much does Cardi B earn per month?
According to reports, Cardi B earns around $1 million per month on average. This is highly subject to change depending on the kind of professional activities she's partaking in. This means that the earning is pretty steep during her album releases.
4. How did Cardi get so rich?
The main contributing factor behind Cardi B's net worth is her music catalog. Besides that, she also partakes in different social media brand deals and sponsorships, which add to her overall earning too. She also has a steep social media following, which translates to her net worth further.
Conclusion
Cardi B is hands down one of the biggest female rappers in the world right now. So, being curious about her net worth and her career growth is not very surprising. If you have been wondering about these factors, we hope this article answers all your questions in detail.