Guy Fieri's Net Worth in 2023 – Richest Celebrity Chefs in the World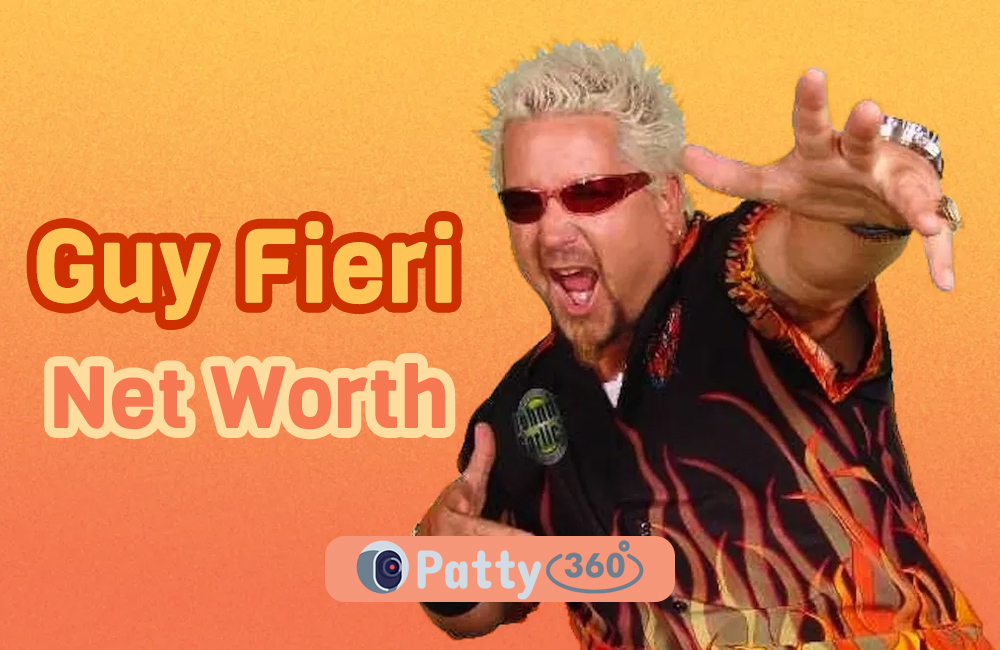 Guy Fieri is a celebrity chef, restaurateur, and television personality who has been a fixture on Food Network since 2006. He is known for his signature bleached hair, bold personality, and love of all things flavor. Over the years, Fieri has become a household name and a multi-millionaire thanks to his numerous successful ventures, both in and out of the kitchen. In this article, we will delve into Guy Fieri's net worth and explore how he built his empire.
Early Life and Career
Guy Fieri was born on January 22, 1968, in Columbus, Ohio. He grew up in California, where he developed a passion for cooking at a young age. After graduating from high school, Fieri attended the University of Nevada, Las Vegas, where he earned a degree in hospitality management. After graduation, he worked in various restaurants and eventually opened his own restaurant, Johnny Garlic's, in Santa Rosa, California.
TV Career
Fieri's big break came in 2006 when he won the second season of Food Network's reality competition show, "The Next Food Network Star." His dynamic personality and enthusiasm for cooking made him an instant hit with audiences, and he quickly landed his own show, "Guy's Big Bite." Since then, Fieri has hosted numerous shows on Food Network, including "Diners, Drive-Ins, and Dives," "Guy's Grocery Games," and "Guy's Ranch Kitchen."
Restaurants and Branding
In addition to his TV career, Fieri has built a successful restaurant empire. He currently owns and operates over 20 restaurants across the United States, including Johnny Garlic's, Guy's American Kitchen and Bar, and El Burro Borracho. Fieri's restaurants are known for their bold flavors, oversized portions, and fun atmosphere. He has also created a line of sauces, salsas, and marinades, which are sold in grocery stores nationwide.
Net Worth
So, just how much is Guy Fieri worth? According to Celebrity Net Worth, his net worth is estimated to be $25 million as of 2023. The majority of his wealth comes from his TV career and restaurant empire. Fieri reportedly earns $100,000 per episode of "Diners, Drive-Ins, and Dives," and his other shows and endorsements bring in millions more each year. His restaurants are also highly successful, with some locations earning millions of dollars in revenue each year.
Charitable Work
In addition to his business ventures, Fieri is also known for his charitable work. He has supported a number of causes over the years, including helping to raise funds for victims of the California wildfires and supporting restaurant workers impacted by the COVID-19 pandemic. He has also established the Guy Fieri Foundation, which supports a variety of causes, including hunger relief and children's health.
FAQs
1. Is Guy Fieri the richest person on Food Network?
Given that Guy Fieri has a net worth of around $70 million, it isn't surprising at all that he is considered the richest person on Food Network, as of the last updated news. There's no way of confirming if things have changed or switched up recently.
2. Where did Guy Fieri get his money?
Guy Fieri's rise to fame comes from his win in the second season of The Next Food Network Star in 2006. That's when he started gaining steep recognition and ended up hosting different television shows. Besides that, he also ended up opening a variety of restaurants, further stacking up his income.
3. Why is Guy Fieri so famous?
Guy Fieri's rise to fame is all thanks to his appearance on Food Network's "Food Network Star." He appeared on two seasons of The Food Network Star, climbing the popularity scale pretty soon after. He has later crowned the winner in the 2006 season, which led to his global popularity.
4. Is Guy Fieri the richest chef?
Although Guy Fieri isn't the richest chef in the world, you might be surprised to know that he is ranked as one of the ten richest chefs in the world. So, he is sitting high up on the ladder.
Conclusion
Guy Fieri's net worth is a reflection of his hard work, talent, and entrepreneurial spirit. He has built a successful career in the food industry, both on and off the screen. His bold personality and unique style have made him a beloved figure among foodies and fans of reality TV. With his restaurants, sauces, and TV shows, Fieri has created a brand that is instantly recognizable and highly successful. It's safe to say that Fieri's empire is still growing, and we can expect to see much more from this culinary superstar in the years to come.