Cathie Woods Net Worth 2023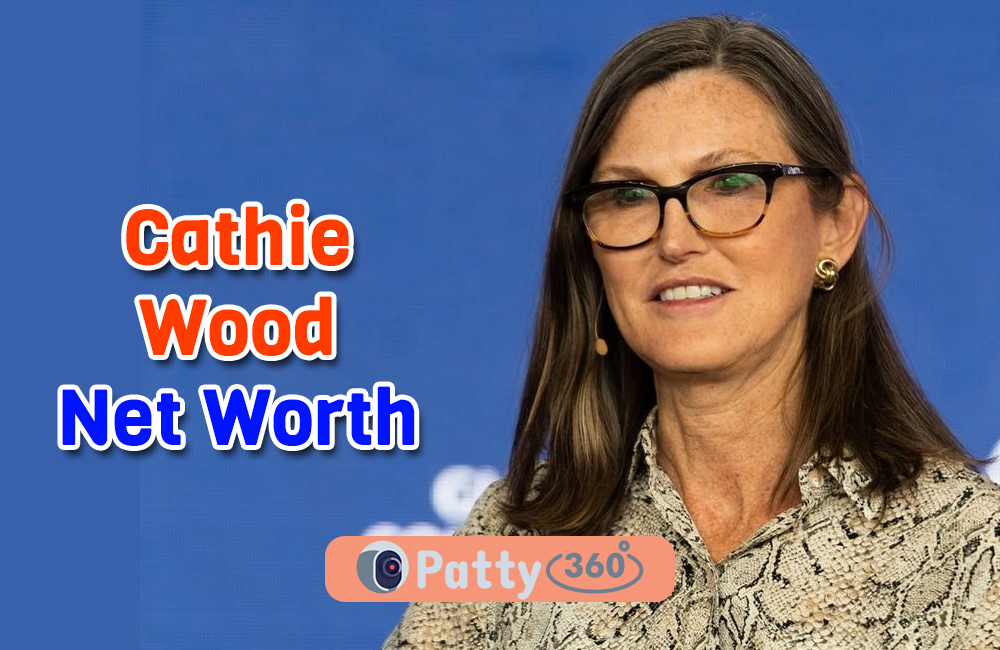 Cathie Woods is a well-known economist and investor. She is also the founder of ARK Investment Management LLC which is worth over $22 billion. Currently, she is serving as the CEO of the company.
With a net worth of $140 million, Cathie has been named in the list of Forbes'50 Over 50. In 2020, she was ranked no.80 America's Self-Made Woman.
In 2021, her net worth was $400 million, but it dropped sharply due to the tech stocks crash. If you are eager to know more about Cathie Woods and her career, you should read the post below.
Early Life
Cathie Woods' full name is Catherine Duddy Wood. She hails from Los Angeles and was born on 26th November 1955. She belongs to an Irish family and was raised as a Catholic Christian.
Cathie's father worked in the Irish Army and the U.S. Air Force. As a radar systems engineer, her father always encouraged her to learn economics and technology.
Talking about her educational background, she attended the Notre Dame Academy. She acquired a degree in finance and economics from USC in 1981. She took economic lessons from Arthur Laffer who was a well-known economist himself.
Career
With the help of Arthur Laffer, Cathie secured a job at Capital Group. After serving as an assistant economist for three years, she moved to New York. There she became the head economist at Jennison Associates.
She worked as an economist for 18 years. This helped her reach the top of the corporate ladder. In 1998, she co-founded Tupelo Capital Management with her partner Lulu C. Wang. It was a hedge fund company that had an asset valuation of $1.4 billion. However, the value dropped sharply after the crash of the tech stocks.
In 2001, she quit the hedge fund to join AllianceBernstein. She worked as their head investment officer for 12 years. She was responsible for managing assets worth $5 billion.
At the age of 57, Cathie decided to launch ARK Invest. She left her job and started working for her company. It was indeed a risky decision for her, but that didn't stop her from fulfilling her dreams. She set up her company in 2014 and invested money from her pocket.
ARK is known to invest in technological companies. By 2020, the company emerged as one of the top investment firms on Wall Street.
Net Worth and Earnings
Cathie Wood's estimated net worth in 2023 is around $140 million. As per reports, ARK Invest can grow $8 million in terms of revenue every year. Since 2014, she has been a great leader for the company.
Based on reports, 2020 was a big year for ARK Invest. By the end of 2021, the company's assets went from $3.1 billion to $34.5 billion.
Personal Life
Cathie Wood's husband was Robert Wood. They divorced in 2003. The two shared one boy and two daughters. In 2018, her ex-husband passed away due to cancer.
At present, the family is settled in Wilton, Connecticut.
FAQs
1. How much does Cathie Wood make?
Cathie Woods is one of the most popular female faces in the field of finance. If you aren't aware, Cathie is also the founder and CEO of ARK Invest, which is a well-known and reputable investment firm in the United States. From her one business venture alone, Cathie makes about $350 million.
2. What 2 stocks did Cathie Wood buy?
Getting a complete rundown of any person's investment portfolio is impossible. However, Cathie Wood has shared a few of the ventures that she supports and invests in. Among them, a few that stand out are Roku, Tesla, and Ginkgo Bioworks.
3. Does Cathie Wood invest in Bitcoin?
There isn't much information about Cathie individually and independently investing in Bitcoin. However, reports do suggest that her firm has been actively investing in Bitcoin and believes in its potential in the future. So, we'd have to keep an eye out for that.
4. How much did Cathie Wood buy Bitcoin?
As we said, Cathie's firm, ARK Invest is the one investing in Bitcoin. According to the latest reports, the recent investment was worth $9.26 million and split across the ARK Innovation ETF (ARKK) and the ARK Next Generation Internet ETF (ARKW).