Freddy Dodge Net Worth 2023: How Rich Is The Gold Rush Miner?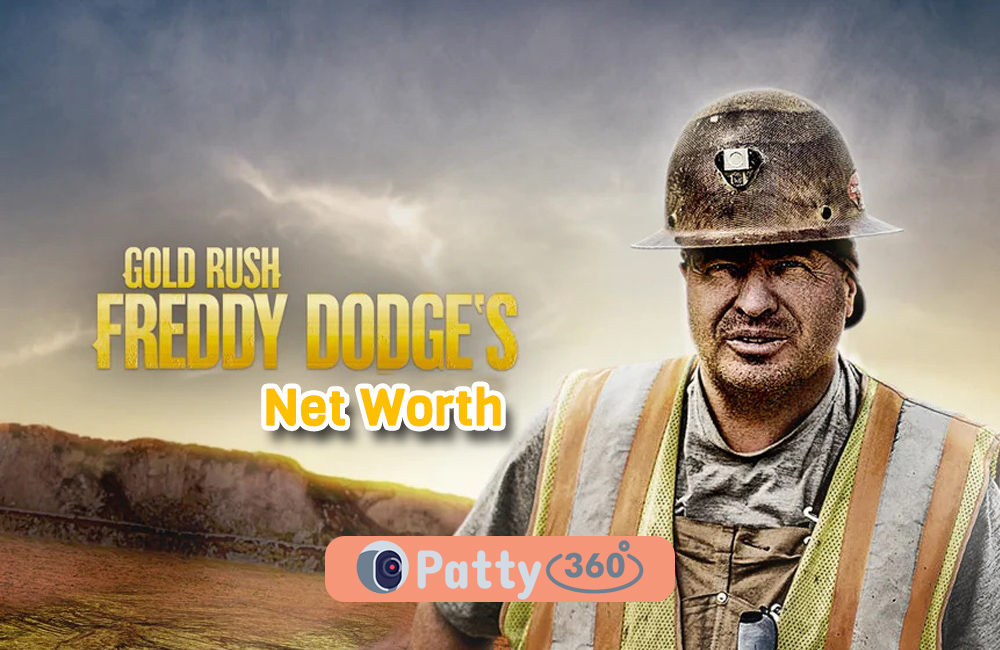 Freddy Dodge is a famous gold miner and reality TV personality. He is mainly popular for appearing on the show Gold Rush, which is aired on Discovery Channel.
Being one of the prospectors on the show, Freddy gained a lot of attention. Those of you who have been watching the show since 2010, must be wondering what is Freddy Dodge's net worth. We will be discussing that and more in the post below.
Early Life
Freddy Eugene Dodge hails from Colorado, United States. He was born on 20th December 1966. He has three siblings; one of them is a miner and a reality TV personality like him.
Freddy grew up in Walden with his grandparents. He lived near one of the highest mines in the U.S. At age of 9, he started taking interest in mining. He mastered his skills for digging gold.
Career
Freddy has been mining from a very young age. His mining skills gained him the opportunity to appear on the reality TV show Gold Rush. He appeared for a brief time in the first two seasons and became a regular cast member from season 3 onwards.
His air time increased as the audience enjoyed watching him on the show. Soon he became one of the best prospectors on Gold Rush. He is known to help other gold miners start their operations. For this reason, he is called the "Gold Guru."
The Hoffman crew showcased their skills at the Mazaruni Claim and Porcupine Creek. At first, Freddy didn't believe that Todd Hoffman was a real miner. After he left the show, Freddy mentioned that he found him to be a genuine guy.
Other Ventures
Outside gold mining, Freddy has other businesses to generate extra income. In one of the episodes of Gold Rush, he revealed that he owns a wash plant called Big Red.
There were rumors that Freddy Dodge is the owner of MSI Mining Equipment. However, that is not true. Aside from Gold Rush, he has appeared in a few other shows such as Gold Rush: The Jungle, Gold Rush: Haulin' Pay, and Gold Rush: Freddy Dodge's Mine Rescue. All these shows are a spin-off of the original show Gold Rush.
Net Worth and Earnings
Freddy made the majority of his income through Gold Rush. As per sources, he earns around $25,000 per episode. It is assumed that he makes the same amount by appearing in other spin-offs.
As far as his business ventures are concerned, he has not revealed his income details. But one thing is clear Freddy is a rich man. His estimated net worth is around $1 million.
Personal Life
Freddy Dodge is a family man. He is married to Lisa Irene Dodge. The couple tied the knot back in 1997. The two have been happily married since then.
They share two daughters – Sammi and Nikki. The family is currently settled in Colorado.
One time Freddy thought that he has cancer. Thankfully, that was a false alarm.
FAQs
1. What does Freddy Dodge do for a living?
If you watch Gold Rush, the popular American reality television series, then you likely know who Freddy Dodge is. With the kind of popularity that he has gained, it isn't surprising that Freddy has a six-figure net worth. His 40 years of mining and construction come in handy on the show, giving him a jumpstart.
2. How much do Freddy and Juan make per episode?
There's no way to confirm how much each of the individuals is making on Gold Rush. However, given the kind of popularity that both Freddy and Juan have garnered in such a short period, it is safe to say that they earn somewhere between $10,000 to $25,000 per episode.
3. Does Freddy Dodge have a business?
Besides having a successful career working in Gold Rush, Freddy has a side hustle, which is his wash plant called Big Red. He earns a pretty decent income from the venture, which further contributes to his net worth.
4. Is Freddy Dodge the owner of MSI Mining Equipment?
There were rumors initially that Freddy is the owner of MSI Mining Equipment. However, there is no confirmation about the same yet. So, it is safe to believe that it isn't true.