Cryptocurrency Betting: Betting with Bitcoin and Other Cryptocurrencies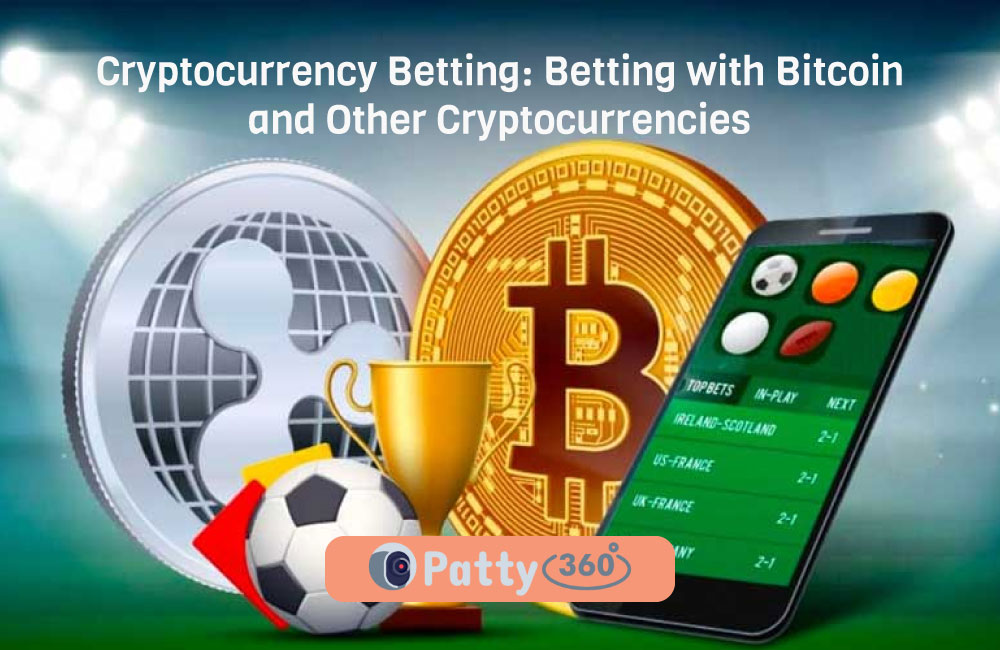 Today, most people living in the Western world know all about cryptos. However, that was not the case just six to seven years ago. In 2016, the number of digital coin users stood at only five million. In 2022, this figure was 425 million, as the market cap of Bitcoin currently hovers around $520 billion.
One of the sectors first to the coin party was online gambling, as it began adopting virtual money a year after the world's first crypto exchange debuted in 2011. Bitcoin got introduced three years prior, when a man, or group of people operating under the alias of Satoshi Nakamoto, went live with a digital ledger with no central overseeing body.
When gaming entered this landscape, it initially did so via unlicensed provably fair sites that usually only featured one game, primarily dice. In 2014, Bustabit appeared on the scene, pioneering crash-style crypto gambling, and then followed a slew of similarly rudimentary gaming products, such as Limbo, Mines, and Plinko, that one after another popped up on the Web, accepting cryptos. Around this time, 2014, Curacao regulators also began licensing and overseeing platforms allowing Bitcoin gambling, and over time, these hubs began permitting third-party products to enter their fold, with some even developing their crypto sportsbooks solutions.
Nowadays, the offer of websites allowing Bitcoin and altcoins is through the roof, causing a rise in the overall coin market as these platforms are slowly starting to take over the online gambling industry. Below, we get into how they are doing this.
The Benefits of Crypto Gambling
Online gambling got legalized in 1994, when the nation of Antigua and Barbuda decided to permit companies operating within their borders to offer this entertainment form.
Until the early 2000s, gamblers could only deposit and withdraw funds using credit/debit cards and direct bank transfers. At the inception of the 2000s, e-wallets entered the transaction mix, and at one point, Neteller and Skrill casinos/sportsbooks were all the rage, with Neteller processing transfers for 85% of gaming/betting hubs globally. Then PayPal betting sites and ones accepting ecoPayz and Webmoney appeared.
The appeal for using digital wallets for gambling got maintained for quite a bit, as this method could facilitate transfers in hours, representing a much faster alternative than debit/credit cards, whose transaction completion process could take up to five banking days.
Blockchain tech has redefined transfer speeds, as funds move from player to operator in seconds now when gamblers utilize options like Solana or Ripple. On top of the speed they provide, cryptocurrencies also supply global accessibility, anonymity, lower fees, transparency, and minor to no regulation.
Provably Fair Gaming
As mentioned in the intro, the first gaming products to accept virtual money were simple ones from the provably fair genre. That term refers to outcome-producing algorithms whose validity can get manually verified by players. In modern slots, third-party agencies like TST and iTech Labs are independent bodies that check that everything is on the up and up, working with operators and regulators simultaneously. Yet, when it comes to provably fair products, this process is entirely in the hands of players, who, first-hand, can see if their results get randomly produced through on-site and third-party verifiers. They can even reset the seed number RNGs use.
The utilization of this option was so popular in the mid-2010s that it drove hordes of games of chance fans to the crypto gaming sphere, allowing its websites to diversify into betting, once they had vast enough user bases.
The Rise of Native Tokens
Crypto casinos and sportsbooks have invented various novel ways to keep users engaged on their platforms. Some of the more popular ones are free faucets, chat rain, lottery draws, staking opportunities, community chats, and custom tokens.
Native tokens are digital fungible assets created by gambling operators that trade at established exchanges, often chiefly given out through loyalty programs. Gamblers can earn these via gaming/betting activity, promotions, displays of engagements, and so on. Once they own them, they can lock them in vaults for dividend benefits (staking), trade them, or implement them in various gamification features if a site offers such functions.