Nurturing a Culture of Innovation and Adaptability in the Boardroom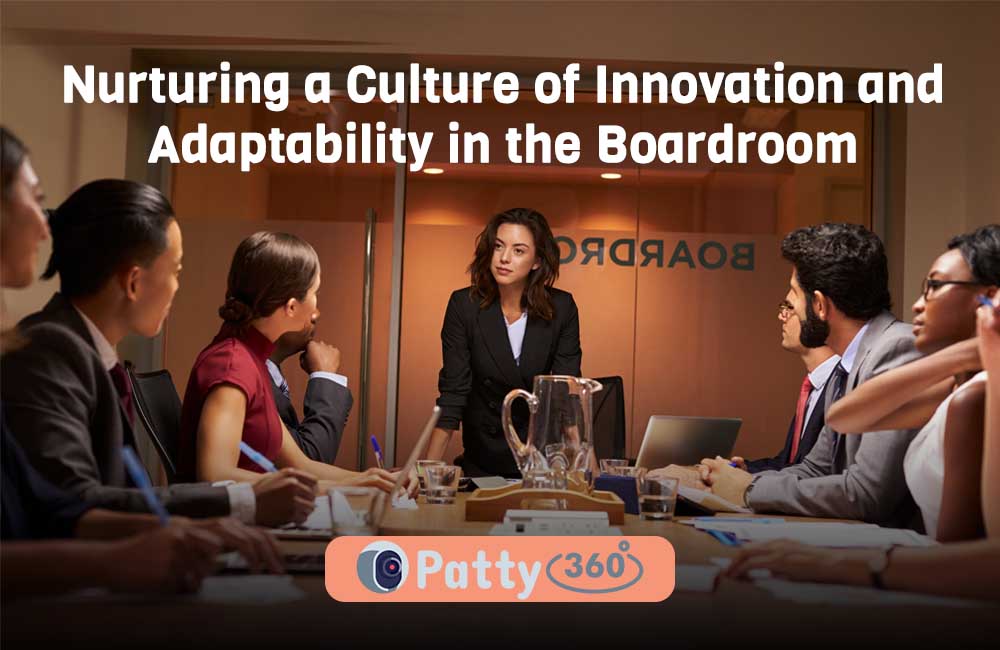 There are tonnes of stories about successful businesses failing because they didn't adapt according to the changing market dynamics. Blockbuster Inc and Nokia failed because their leadership was too arrogant to acknowledge the evolving market trends, ultimately leading to their demise. It is easily understandable that corporate leadership sets the tone for a culture of innovation and adaptability.
Corporate governance and Digitalization
Traditional boardrooms are quickly becoming an obsolete part of board culture, thanks to covid-19. Although using online channels was a forced decision for businesses, a large number of executives believe that they plan to maintain or even accelerate digital transformation in board management.
Digitalization, despite being a bitter medicine in the Covid-19 era, has proved to be more efficient and cost-effective for businesses. For example, board management solutions like board portal software have helped corporate administration manage each and everything via online channels. Board management software not only connects investors and board members but also provides an environment of utmost protection.
Here is more about virtual boardroom software and why should modern-day business leaders adopt this technology.
What is a virtual boardroom?
Virtual boardroom software is a cloud-based, remotely accessible, online data management solution commonly used by corporate boards, CEOs, board secretaries, directors, CFOs, investors, stakeholders, and union leaders.
The best thing about online board portal software is its all-in-one capability. The board portal is a multi-dimensional business tool that caters to multiple organizational needs such as board document management, board meeting management, and inter-board communication in case of joint ventures or business deals like M&As.
Best of all, a virtual boardroom does everything mentioned above while providing a safe environment for board members' interactions.
However, be noted that not all board portals are trustable. That is why it is necessary to use the services of certified boardroom vendors like Nasdaq, Azeus, or iDeals. You can also visit idealsboard.com to learn more about one of the safest board portals in the market right now.
Why should organizations adopt virtual boardroom technology?
The biggest benefit of employing board software is that it brings everyone in the administration together. Here is why the decision-makers must give it a try.
Minimal training required
It is often challenging for board members to quickly get used to new board technology. Thankfully, most of the modern-day virtual boardrooms are super easy to use. Any board member, even without a tech background, can easily navigate through board portals with ease.
What's more, boardroom vendors provide training materials and 24/7 customer support if any difficulty arises. Thus, adapting to change is not an issue with board software usage.
Safer and easier access to board material
Easy access to board material is the basic right of any director or board member, but it is a challenge for the administration. Board materials are usually sensitive corporate documents, and it is always risky to share them via traditional routes (paper documents). That's because once the administration dispatches the data, it has no control over it.
On the contrary, board management software not only ensures 24/7 access to board data, but the management can exercise full control over the usage and sharing of board documents. In case of suspicious activities, boardroom administration can immediately revoke access to data. What's more, boardroom users are now able to access their respective virtual boardrooms via mobile applications.
Highly organized board meetings
Board meetings are an integral process in corporate governance. Lack of coordination and insufficient information are among the biggest causes of unproductive board meetings.
Using a virtual boardroom helps meeting organizers minimize any hurdle that may affect the outcome of a board meeting and ensure that participants are fully prepared. Here is how you can streamline board meetings with board management software:
The board secretary or any member can instantly prepare meeting agenda using built-in templates. Templates are editable, and the secretary can get them signed by every expected participant and get approval from the chair within the portal. This process takes less time than circulating paper files.
Any changes or additions to the agenda will be automatically updated in the original file. Everyone will get an instant notification.
High-end boardrooms have built-in audio and video calling tools; you won't need third-party applications. These tools can accommodate a large number of users in board meetings.
Boardrooms allow you to automate the notes-taking and minutes-building process. You can record board meetings as well.
Regulatory compliance
Whether it is a small company or an enterprise, it must comply with standards and protocols set by concerning regulatory authority. For example, any business from the financial industry in the United States must use data management systems certified by FINRA. Boardroom vendors operating in the US are mostly FINRA, FISMA, HIPAA, and SOC-certified.
Summing it up
Digitalization is not just an option for the corporate sector; it is the new norm. Failing to adapt to the changing business landscape results in failure. Corporate boards can play a vital role in promoting a culture of adapting to change not only in the boardroom but in the organization as well.
Digital solutions like virtual boardroom software help boards digitalize their operations in every manner. They are secure, fast, remotely accessible, and cost-effective.