Wi-Fi 7 And the Future of Internet Speeds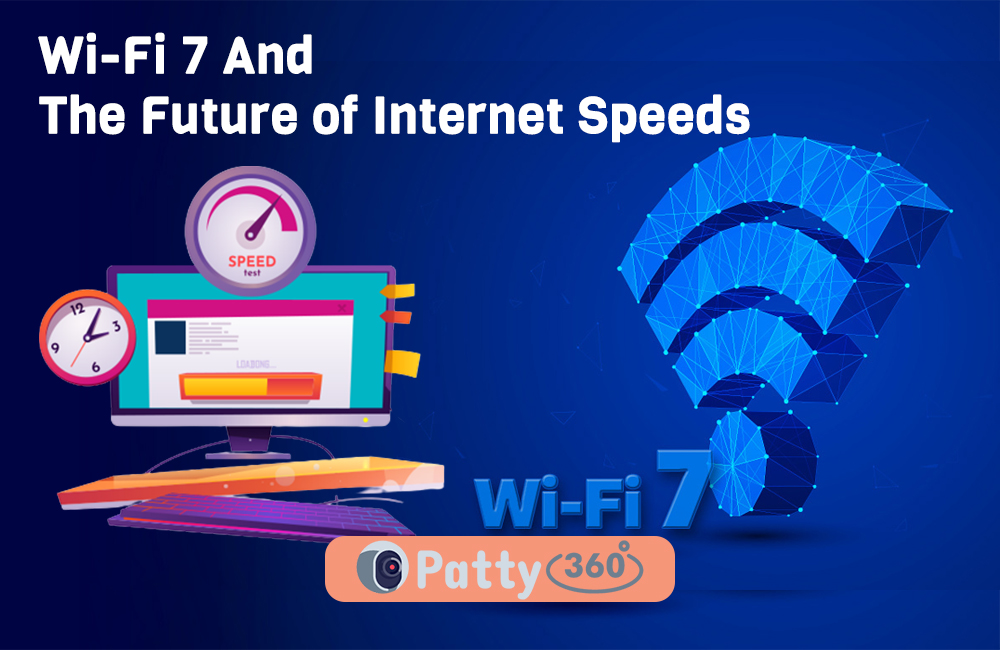 Being heavily reliant on the internet like we are now, it isn't surprising that people are consistently looking for high-speed and optimized internet connections. People are now slaves to buffer-free streaming experience, hence the consistent upgrades in Wi-Fi connectivity.
That said, only some countries in the world have access to super-fast and glitch-free internet experience. As ExpressVPN revealed, Monaco is on the top of the list regarding the fastest internet speed, while most of the poorer countries that are often burdened with conflicts have slower-speed internet.
In situations like these, the release of Wi-Fi 7 sounds like a huge revolution that's set to transform the face of the internet, streamlining the user experience and prompting a streamlined viewing experience for the users.
This article will further explore everything we know about Wi-Fi 7, its benefits, and how it will change internet speed in the future.
What is Wi-Fi 7?
Before we peek into the benefits, it's quintessential that we understand the meaning first. Wi-Fi 7 is the seventh generation of wireless internet connectivity that promises 4x better speed than its predecessor.
The technological reforms in this new Wi-Fi connectivity come with reduced latency, enhanced stability, and increased capacity, all of which are potentially the need of the hour.
According to the old naming convention, Wi-Fi 7 is called IEEE 802.11be. However, the downside right now is compatibility. To utilize the most out of the feature, it's mandatory that you have to upgrade your devices.
How is Wi-Fi 7 the Future of the Internet Speed?
We mentioned how Wi-Fi 7 offers 4x better internet speed than Wi-Fi 6E. Now, that's not the only mode of comparison because Wi-Fi 7 has improved in several other ways that are worth noting.
Some of the factors of comparison that put Wi-Fi 7 as the better option include:
Wider channels – The wider channels are possibly the most important factor at play. Unlike Wi-Fi 6E, Wi-Fi 7's each band is broken into channels, which means that even the 2.4GHz band comes with 11 channels, each of 20 MHz. Similarly, the 5GHz band has 45 channels.
Higher QAM – Quadrature Amplitude Modulation (QAM) is a modulation technique for transmitting and receiving data using radio-frequency waves. Wi-Fi 7 has a higher QAM, which means it can pack more information, directly influencing the internet speed and optimizing it for an efficient user experience. It supports 4K-QAM, which translates to 20% improved performance.
Multi-link operation – Another factor about Wi-Fi 7 is a multi-link operation or MLO. The purpose of MLO is to combine and bring together several frequencies across different bands and aggregate them into a single connection. Besides optimizing the speed, MLO also streamlined the efficiency and performance of the connected network, despite congestion and interference.
With the comparison out of the way, the next focus point is the benefits that Wi-Fi 7 will bring.
How will Wi-Fi 7 Benefit Internet Speed?
Now that you have a clear understanding of the list of features that will be available with Wi-Fi 7, we must focus on the kind of benefits it will bring to the users.
The first and potentially the most important factor is that Wi-Fi 7 will be faster and streamline multiple connectivity without any complaints. Not just that, it will also be a lot more adaptive, thanks to its low latency performance.
Some of the benefits of Wi-Fi 7 that the users will get to experience are:
It will deliver a better-quality video gaming experience and cloud gaming too.
It will support better efficiency for AR and VR applications
It will efficiently moderate congestion and interference and streamline user experience
It will revolutionize the way workflow and businesses perform
The benefits are enough to pique the interest of the people who want access to superior internet connectivity without compromise.
When is Wi-Fi 7 Going to be Available?
The availability of Wi-Fi 7 is still less transparent than we think. Initial reports suggested that the Wi-Fi 7-powered routers and devices would be available in early 2023. However, when it comes to availability, only a few brands have come out with their compatible set of devices, including TP-Link, Qualcomm, etc. So, it is more about people buying these individual gears to experience the power of Wi-Fi 7. But the shift won't be as quick and smooth as we think. Even when Wi-Fi 7 does become available, the prevalence of Wi-Fi 6 will remain.
Conclusion
If you have been inquisitive about Wi-Fi 7 and how it will influence the future of internet speeds, we hope this article gives you a comprehensive rundown of all the factors in question. More or less, the availability of Wi-Fi 7 is bound to change how to connect to the internet. But it will be a waiting time until the common public has access to the individual features and the heightened proactivity that comes with Wi-Fi 7.