Anthony Pompliano's Net Worth 2023: the Bitcoin Millionaire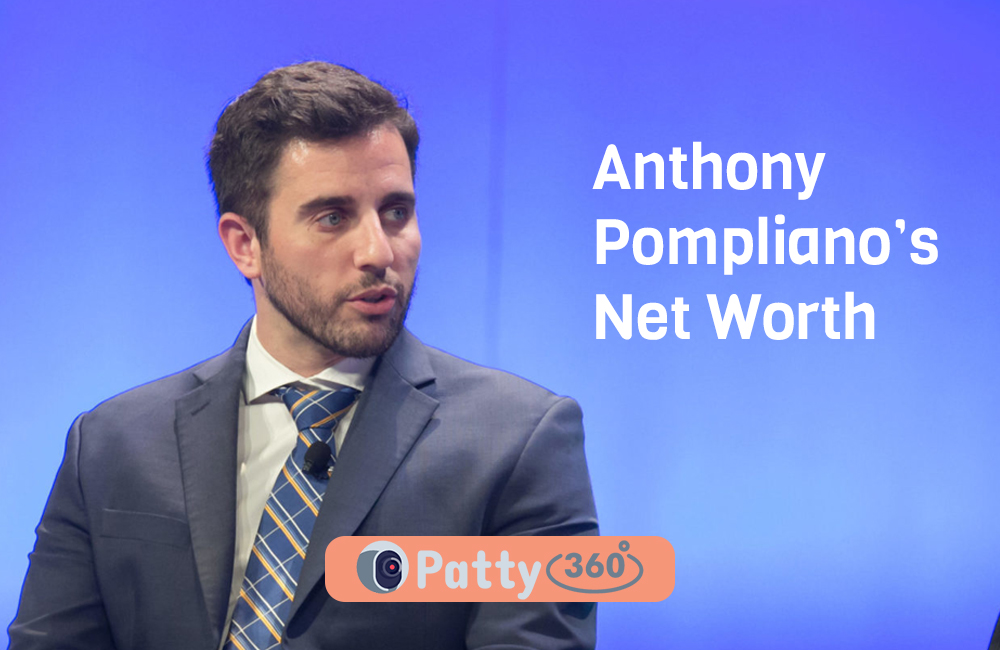 Anthony Pompliano is an American entrepreneur, investor and cryptocurrency expert with a net worth of $200 million. In recent times, Pompliano has revealed 80% of his wealth is in Bitcoin. The remaining 20% is held in real estate, start-up investments and cash.
He runs a venture capital fund "Pomp Investments" and has invested over $100 million into early stage tech startups. Including multiple seed investments that are now valued at over $1 billion. A large proportion of the funds are in crypto-related businesses such as Coinbase and BlockFi, meaning his risk exposure to the space is above 80%.
Background
Pompliano graduated from Bucknell University with a Bachelor of Arts in Economics and Sociology. After graduation he served as a Sergeant in the Army for six and a half years and was deployed as part of Operation Iraqi Freedom. Upon leaving the army, he worked for two large tech companies – Snapchat and Facebook. He worked as a product manager at Facebook for 18 months but left in 2015 and moved to Snapchat.
His stint at Snapchat lasted only three weeks before getting fired. Pomp alleged in a lawsuit that he was fired for raising concerns to management about the platform's misleading growth metrics. He believed the company was trying to deceive investors with phoney metrics to build hype before going public. Snapchat countered claiming Pompliano was fired for poor performance, a federal judge later halted the lawsuit.
In July 2016, he co-founded Full Tilt Capital with Jason Williams, an early stage venture capital firm. The firm invested into Reddit, Lyft, Imperfect Produce, Everlywell and Brigit, among others. In early 2018, Full Tilt Capital was acquired by Morgan Creek Capital Management, a multi-billion dollar asset manager.
He ran Morgan Creek Digital Assets for two and a half years before leaving in September 2020. He currently runs Pomp Investments and acts as a solo-capitalist seeking huge returns.
Bitcoin
As everyone knows, Pomp is a big believer in blockchain technology, specifically Bitcoin. He predicts BTC will reach $500,000 by the end of the decade and could eventually hit $1 million per coin. The prediction seems ambitious but is possible if the insane money printing continues and blue chip companies keep adding BTC to their balance sheets. If Bitcoin becomes the world's reserve currency, there's no guessing how high the price will go!
FAQs
1. How does Anthony Pompliana generate his net worth?
Termed the Bitcoin Millionaire, Anthony generated his net worth from multiple sources. His rise to popularity and his revenue started when he left the Air Force in 2016 and started his company Morgan Creek Digital. It is an investment firm that specializes in cryptocurrency. Ever since that, Anthony has managed to garner a lot of fame and popularity in a short period.
2. What do we know about Anthony Pompliano's early life?
Anthony Pompliano is the son of Tony Pompliano, who is the founder of Anexio. So, it is safe to say that Anthony has grown up surrounded by business minds. He has three brothers but there is no information about Anthony Pompliano's mother or even any reports about his early life.
3. What are the career highlights of Anthony Pompliano?
Anthony quit Army in 2012, following which he was hired as a product manager at Facebook in 2014. However, despite the competitive salary and exposure, Anthony left Facebook in 2016 and later went on to kickstart his entrepreneurial journey.
4. Does Anthony Pompliano have a podcast?
Anthony runs a podcast titled the Pomp Podcast where he shares a lot of insights about crypto and even invites guests to the show.
5. How much is Pomp Brothers worth?
For those who are completely clueless, Pomp Brothers or Anthony Pompliano mainly is a popular crypto influencer, investor, and entrepreneur who have managed to carve himself a spot in the crypto niche since 2016. Although nothing is confirmed as of yet, reports suggest that he has amassed a net worth of $100 million.
6. Was Anthony Pompliano in the military?
Before his breakthrough in the crypto space, Anthony served in the U.S. Military for six years as a sergeant from March 2006 to August 2012. Although he has a very public and famous life now, things from his early days were pretty much the opposite.
7. How did Pomp make his money?
According to reports, Anthony managed to skyrocket his net worth through multiple avenues of income and not just cryptocurrency as many often think. He has gained his income from multiple sources like investments, podcasts, and other media ventures too.
Recommended: