What is Ben Affleck's Net Worth in 2023?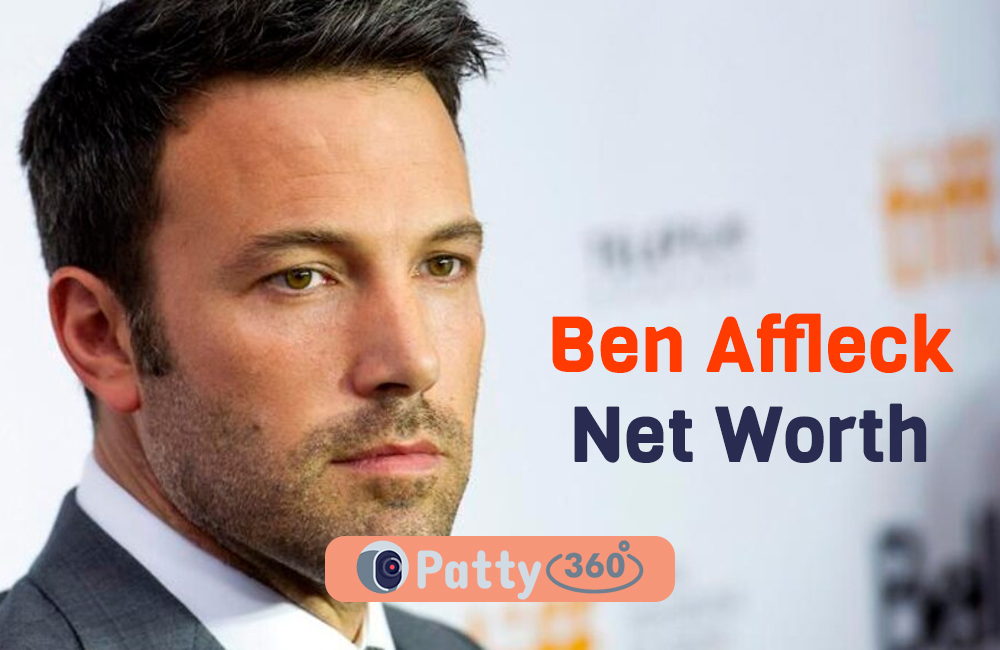 There's hardly anyone who doesn't know who Ben Affleck is. He is one of the most well-established and highest paid actors in Hollywood. As per sources, his net worth is estimated at $150 million. 
Aside from acting, he is also a producer, director, and screenwriter. He has written and starred in "Good Will Hunting" which is one of his best-known projects. Another one of his projects that he has directed and acted in is "Argo." He has won Academy Awards for both projects.
Ben has been active in the industry since 1981. Over the years, he has appeared in numerous films and earned millions of dollars in salary. For the record, he got paid $15 million for the 2003 movie "Paycheck." It is one of the highest paychecks in his career.
Early Life
Ben Affleck's full name is Benjamin Géza Affleck-Boldt. However, he prefers to be known as Ben Affleck in the professional world. He was born on 15th August 1972, in Berkeley, California. 
Ben's parents are Tim Affleck and Chris Affleck. While his father was an aspiring playwright, his mother worked as a school teacher. He also has a younger brother named Casey Affleck. His family settled in Falmouth, Massachusetts when Ben was three years old. Sometime later, the family settled in Cambridge. This is where his parents divorced.
Ben grew up in a politically active household. His family was also involved in the arts. As a result, he and his younger brother attended many theatre performances and spent time with people working in the arts field. 
Ben's mother was good friends with a local casting agent who got both the Affleck boys their first audition. However, Ben's mother wanted him to become a teacher, instead of an actor.
Ben met Matt Damon for the first time at the age of eight and immediately became good friends. They not only took acting lessons but also launched their Hollywood careers together.
Early Career
Ben started his acting career as a child artist. His first project was a local independent film. At that time he was only seven years old. From ages 8-15, he appeared on shows like "Second Voyage of the Mimi," and "Voyage of the Mimi." After that he was cast in "Wanted: A Perfect Man" and "Hands of a Stranger."
Ben completed his graduation from Cambridge Rindge and Latin School in 1990. After that, he appeared in several movies, including School Ties, Daddy, and Buffy the Vampire Slayer. Although these were small roles, they helped him learn a lot about acting.
Due to his buffy physique, he was offered a role in the NBC series "Against the Grain." He also played a role in the hit drama series "Body to Die For: The Aaron Henry Story." After some time, he was cast in the film "Dazed and Confused." 
Good Will Hunting: Ben Affleck's Career-Launching Film
Even though Ben started acting as a child and appeared in numerous series and films, his actual career-launching film is Good Will Hunting. He not only had a starring role in this film, but he also co-wrote the script with his friend Matt Damon. 
The script started as an assignment at Harvard University but was expanded to a screenplay by the duo. Ben and Matt, both were not satisfied with the small supporting roles they were offered. They wanted to establish something big and that's what led them to write the script of Good Will Hunting.
"Good Will Hunting" was released in 1997, and received a lot of critical acclaim for both acting and screenplay. This brought widespread fame to both actors and they became overnight stars. Ben's performance in the movie was so impressive that he started receiving big roles.
Personal Life
Throughout his career, Ben has been romantically linked with several actresses. Back in 2002, he dated singer Jennifer Lopez. They got engaged the same year and planned their wedding the next year. However, the couple broke up due to excessive media attention. In 2005, Ben got married to actress Jennifer Garner. However, their marriage didn't last beyond 2015. Their divorce was finalized in 2018.
Ben and Jennifer Lopez finally tied the knot in 2022, in Las Vegas, Nevada. The two organized a low-profile wedding.
Directing
Ben is not only a talented actor, but he has got great direction skills as well. He was interested in directing during the early phase of his career. He directed his first film Gone Baby Gone in 2007. 
In 2010, he wrote and directed the film "The Town." Later, he directed and acted in "Argo" in 2012. This movie went on to become a huge commercial success.
FAQs
1. How much is Ben Affleck worth right now?
As of 2023, Ben Affleck has an estimated net worth of $150 million. This is all thanks to his flourishing acting career and the positive financial decisions he has made over the years. Not just that, reports also suggest that Affleck made an ad with Dunkin Donuts during Super Bowl, which is estimated to be a multi-million dollar deal.
2. Who is the richest Jennifer Lopez or Ben Affleck?
When it comes to comparing, Jennifer Lopez is the richer of the two with an estimated net worth of around $450 million. She also earns around $40 million annually from her gigs, investments, and active career that she has. In comparison, Ben Affleck has a net worth of $150 million.
3. Is Ben Affleck a Millionaire?
With a net worth of $150 million, it is safe to say that Ben Affleck is indeed a millionaire. Besides that, his net worth is consistently growing, thanks to his ever-growing career.
4. How much was Ben Affleck paid for Batman?
According to reports, Ben Affleck was paid upwards of $10 million for the Batman movie, which he was part of. The actual amount isn't disclosed, which is understandable. Christian Bale was paid around $54 million for his role.
Final Words
Ben Affleck is one of the most sought-after actors in Hollywood. He has done many great roles, including Batman. Fans love him because of his acting skills and hard work.