Michael Saylor Net Worth 2023 – the Bitcoin Maximalist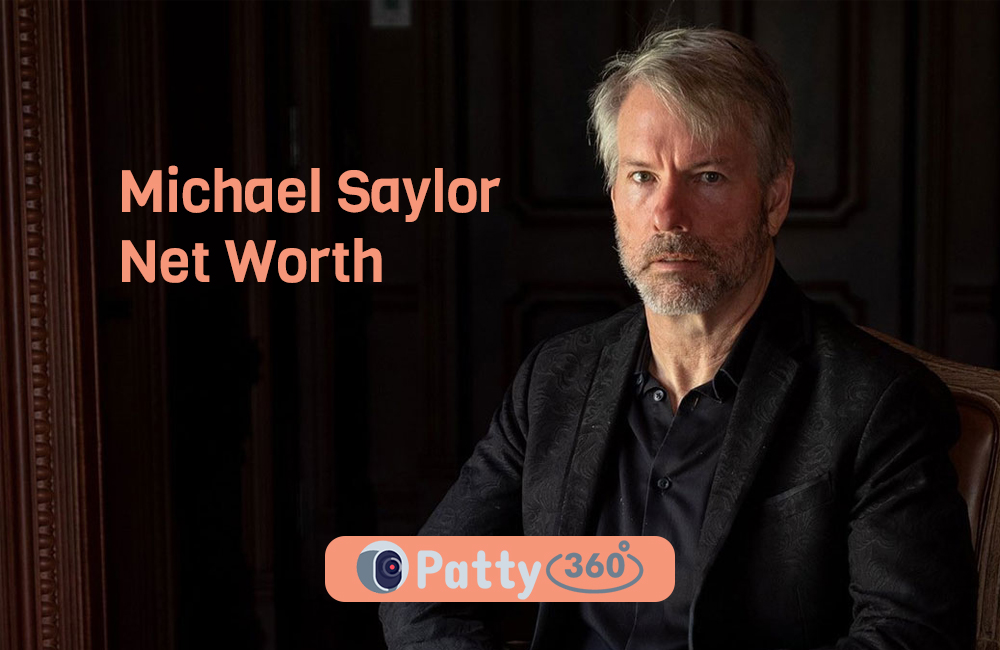 Michael Saylor is a Bitcoin advocate and MicroStrategy CEO with a net worth of $2.4 billion. Born in Nebraska, Saylor spent his early years on Air Force bases around the world as his father was a chief master sergeant. He graduated from MIT university with a double major in aeronautics and astronautics; and technology, science, and society.
Saylor wanted to become a pilot but a medical condition blocked that career choice. Instead he took a job at a software consulting firm. In 1988, Saylor became a consultant at DuPont, here he had the fun task of developing computer models to anticipate change in key markets.
After leaving DuPont, Saylor founded MicroStrategy with Sanju Bansal. The company's first breakthrough was winning a $10 million contract with McDonald to build applications to analyze the efficiency of their promotions. The deal with McDonald's helped Saylor realize MicroStrategy should start developing business intelligence software for other companies.
In June 1998, he took the company public offering 4 million shares at $12 per share. On the first day of trading, the stock price doubled! In early 2000, near the end of the dot-com bubble, his net worth peaked at $7 billion, making him the wealthiest person in Washington D.C.
In March 2000, the SEC brought charges against Saylor and two other executives for reporting inaccurate financial results for two years. Saylor later settled with the SEC without admitting to any wrongdoing and paid a $350,000 fine. As a result of changes in financials, MicroStrategy's stock dropped and Saylor's net worth fell by $6 billion!
On a quarterly earnings call with investors in July 2020, Saylor revealed he was exploring gold, Bitcoin and other options instead of holding cash. Within the next month, he announced MicroStrategy would use $250 million to purchase 21,454 Bitcoin. A decision which sprung Saylor into the spotlight with the Bitcoin community!
By December 2020, MicroStrategy announced it sold $650 million in convertible notes to increase its Bitcoin holdings to over $1 billion. As of February 24, 2021, their holdings stood at 90,531 bitcoins purchased for $2.1 billion with an average price of $23,985. At the rate MicroStrategy is buying bitcoin it might make more sense to turn the company into a BTC ETF!
In April 2021, Michael Saylor debated against Frank Giustra on the topic of Gold vs Bitcoin as an investment opportunity. It's safe to say Giustra was no match for the GigaChad!
FAQs
1. How rich is Michael Saylor?
Although it is just an estimate, it is believed that Michael Saylor has an estimated net worth of $2.6 billion. His main sources of income include his two businesses – MicroStrategy and Saylor Academy. He is into data mining, which contributes to the majority of his income.
2. How was Michael Saylor's early journey?
Michael was born in 1965 in Nebraska, wherein he dreamed of becoming a pilot. However, he soon failed to work on his dream due to a chronic illness he was diagnosed with when he was younger. Later, he joined the Federal Group consulting firm where he worked in computer simulation modeling.
3. What is the vision of Michael Saylor?
Given his farsighted vision of technology and the kind of name he has acquired for himself, it isn't surprising that Michael has a deep-rooted vision of AI and technology. He believes that these hold the potential to bring about a lot of changes in the future.
4. Is Michael Saylor married?
Michael Saylor has a very private personal life, which he doesn't divulge in the public. Hence, there is no information about his love life or relationships on the internet at the moment.
5. Who is Michael Saylor net worth?
According to reports, Michael Saylor has an estimated net worth of $3 billion. Understand that this kind of net worth is all thanks to the extensive Bitcoin holdings he has and also from the shares he has from MicroStrategy. That said, it is still an estimated amount and not a confirmed amount yet.
6. How much Bitcoin does MSTR have?
According to the last update that we had, MSTR has an estimated collection of 132,500 BTC, with an estimated average price of $30,397. Reports also suggest that the estimated book amount for the same is around $4.03 billion, which is mind-boggling.
7. When did MSTR buy BTC?
MicroStrategy, which is owned and run by Michael Saylor has been extensively investing in Bitcoin actively since August 2020. They have also been investing in Elon Musk's company, Tesla. However, current reports suggest that he invested around $1.5 billion in Tesla's stocks.
8. Is Michael Saylor a billionaire?
Given the fact that he has a net worth of over $3 billion, it is safe to say that he is indeed a billionaire. With the kind of growth his company is witnessing, he is adding more to his net worth with each passing day. 
Recommended: