Karl Pilkington Net Worth in 2023: he's no Idiot!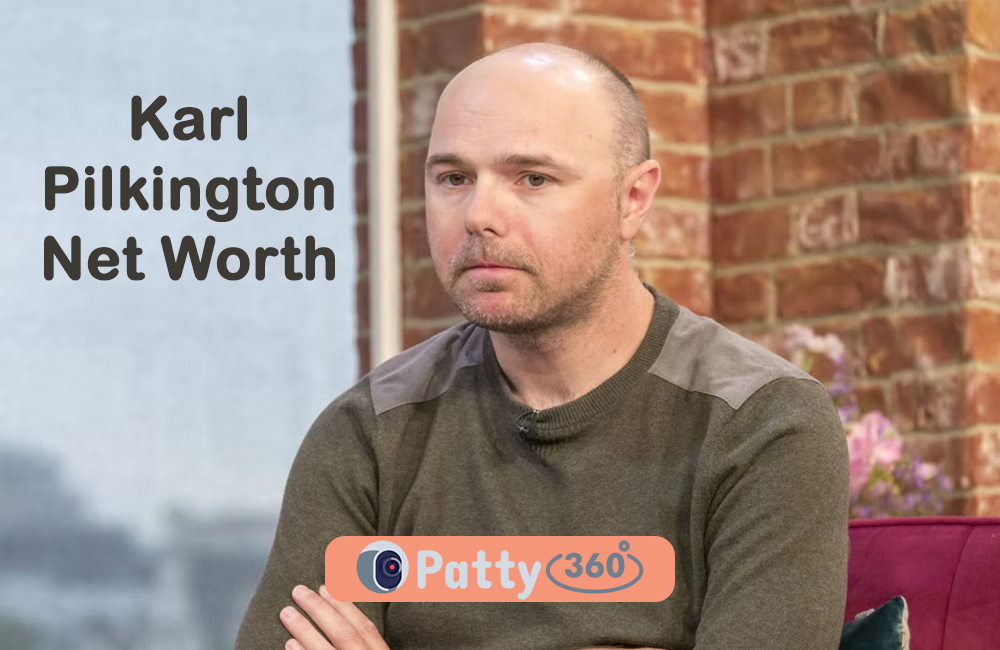 How far would you go to achieve fame and fortune? For some the answer is not very, for others they'd do anything and then there is Karl Pilkington who agreed to be Ricky Gervais' pet project. Mind you, he's now worth a pretty cool £2.5 million so who cares if you're portrayed as a moaning idiot?
Life off the Lens
Pilkington was born and raised on a council estate in Manchester, England where his mum and dad slogged away at their jobs to put food on the table for their three children – Karl and his siblings Mark and Jackie. Pilkington took the decision to drop out of Ashton on Mersey high school with no qualifications to his name but landed a printing job on apprentice terms. Of course, his career has shifted dramatically since those days (more on that later) but it's those simplistic and down to earth roots that make him the character he is.
Beyond his childhood, Pilkington has been settled down with his partner Suzanne for near on 30 years and the pair now reside in Dorset.
XFM and a life changing team
Pilkington moved to London to take up a position as producer on an XFM radio show in 2002; it just so happened that the hosts of the show were Ricky Gervais and Stephen Merchant. Although the trio hit it off, Pilkington was just a voiceless producer – at least he was to begin with.
Pilkington started to make regular appearances on-air where his personality and comic views caused a stir and the trio went on to bigger things.
An Idiot Abroad
Although Pilkington had appeared on camera a few times for different things he truly became a recognised celeb for the hit series 'An Idiot Abroad', which was a travel documentary created by Gervais and Merchant but starring Pilkington as very much himself. Pilkington was led to believe the series would be 'Karl Pilkington's Seven Wonders' but Gervais had other ideas and, despite seemingly hating the rough and sometimes degrading travelling, Pilkington clearly loved it and the viewers lapped it up as the series ran for three successful series.
Pilkington has proved far from a one hit wonder though and his next series, The Moaning of Life, earned more rave reviews whilst his own creation – Sick of it, which aired on Sky One in 2018 and has recently began its second series.
More than a miseryguts
Pilkington's persona on screen is one of a miserable middle-aged man who comes out with some comedic golden gems but don't be fooled as he's much more than that. Alongside playing the idiot – literally – Pilkington has seven books to his name, is co-founder of RiSK Productions and has been known to support various charity initiatives.
There you have it, a little insight into the man that is known to the nation as an idiot. We'd happily be labelled as one as well in exchange for a net worth of over £2.5 million.
FAQs
1. How rich is Karl Pilkington?
Karl Pilkington currently has a net worth of $5 million from different streams of income. Despite the reputation that he has acquired for himself in the world, we can't default the fact that he is one of the most popular presenters with a charming personality.
2. What do we know about the early life of Karl Pilkington?
Karl Pilkington was born on September 23, 1972, in England. His zeal to make something for himself comes from the fact that he was told that he wouldn't amount to anything when he was a child. It was then that he decided to make things work for himself and turned things for himself.
3. What is the salary of Karl Pilkington?
Karl Pilkington has an estimated salary of $0.4 million per year, which he gains from the radio shows that he conducts every day. Besides that, he is also invited on varying shows and podcasts, which add to his net worth further.
4. Is Karl Pilkington married?
Karl Pilkington is dating famous media personality and producer Suzanne Whiston. The couple has been together since the 1990s and have been going strong thanks to their similar career and areas of interest.
5. How much is Karl Pilkington worth in pounds?
Amassing a huge net worth and even more popularity, reports suggest that Karl Pilkington's net worth in pounds is roughly £7,350,000. This includes his £2-million seaside home, his diverse and expensive car collection, and numerous investment properties that he has bought throughout his career growth.
6. Where is Karl Pilkington's Home Located?
The infamous 2-million-pound seaside home that people rave about when it comes to Karl Pilkington is in Sandbanks, a small peninsula in Dorset, England. The house has four bedrooms with attached en suite bathrooms, a roof terrace, and a cinema room. He bought it in 2015.
7. Where does Karl Pilkington invest his money?
There is no way of knowing where Karl invests his money besides the physical assets like his home, cars, and properties. Whether or not he invests in stocks and other fluid market investments is something we will never have any kind of idea about.
8. Does Karl Pilkington do charity?
With the kind of wealth that Karl has amassed, it wouldn't be surprising if he actively spends his money on charity and philanthropy. There are no official or public reports about the same yet though, so that's something we can't confirm for sure.
Recommended: