Top 7 Penny Stock Apps for Traders in 2021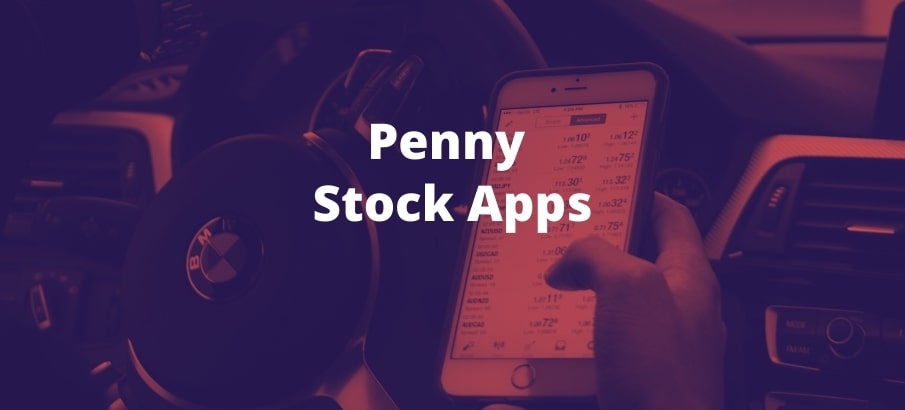 The demand for penny stock apps has been growing as traders like to trade volatile and low priced shares with potential to make big movements. While value investors like to play with the micro-cap companies, these stocks are usually not considered part of a well-balanced investment portfolio. This is because of the high risk involved in penny stock trading. However, if you plan to play with these stocks, you need to consider using an app that can make your trading easy and convenient.
1. Charles Schwab – Best Overall App
While Charles Schwab charges $4.95 commission on every trade, they also permit day traders to trade over-the-counter markets as well as pink sheets. Its customer service is robust; the trader can reach their support agents through phone calls or emails. The broker offers various types of platform that includes the desktop application, web, and mobile app. James Kelly from PennyStockWhizzkid.com rated Charles Schwab as one of the top brokers for penny stocks.
2. Fidelity – Runner Up
Fidelity jumped on the zero-commission bandwagon back in October 2019 and has launched several enticing features including an easy-to-use mobile app. They also offer comprehensive educational resources along with solid customer support. Active Trader Pro is their cutting-edge platform allowing users to trade a wide range of pink sheet and OTC stocks with no additional surcharges. Be wary though, Fidelity's website actively warns customers about the dangers of penny stocks.
3. TD Ameritrade – Great User Experience
TD Ameritrade is a highly regarded broker that has been in business for 45 years. The Thinkorswim platform allows users to trade penny stocks using a mobile app on either iOS or Android. They charge a flat fee of $6.95 per trade for OTC stocks, which makes it a bit expensive compared to others. However, TD Ameritrade doesn't charge any additional fees and have no account minimum. The app's UX provides a great all round experience and is ideal for beginners. Charles Schwab acquired TD in October 2020 so there's a chance their apps could merge into one.
4. Robinhood – Beginner Friendly
Robinhood is popular among new traders because they don't charge commissions and allow you trade stocks that are listed on major indices. While you cannot trade over-the-counter pink sheet stocks through this app, the platform's ease of use, charting features and educational resources make it the perfect choice to be your first broker.
5. E*TRADE – Best Tools and Resources
E*TRADE charges a fee of $6.95 per trade, but the fee could decline to $4.95 if you trade 30 times each quarter. Its trading platform is top-notch, innovative trading tools and strong charting features. The platform offers technical indicators and price quotes. Its penny stock app permits investors to quickly find and execute trades. In October 2020, Morgan Stanley completed the acquisition of E*TRADE and it is unclear if the acquisition will impact their mobile trading app.
6. Interactive Brokers – Best for International Traders
Interactive Brokers offers a variety of affordable trading plans to penny stock enthusiasts. The traders can choose between a tiered plan that offers discounted commissions, or a fixed-rate plan. The platform also offers a wide number of penny stocks. The trading fees range from as low as $0.0035 to $0.005 per trade. You can even trade using your voice, thanks to its IBot – which works with Amazon's Alexa. Perfect for traders in Europe eager to invest in penny stocks on US exchanges.
7. TradeStation – Great for Active Traders
You can trade penny stocks using the TradeStation app that charges $5 per stock trade. The platform also charges various types of fees and commissions for its services. They charge an additional $5 if you plan to access over-the-counter stocks. However, its per-share trading plan is also attractive for investors because the fee stands around .002 cents per share.