Charles Hoskinson Net Worth 2023: Cardano Founder and Ethereum Co-founder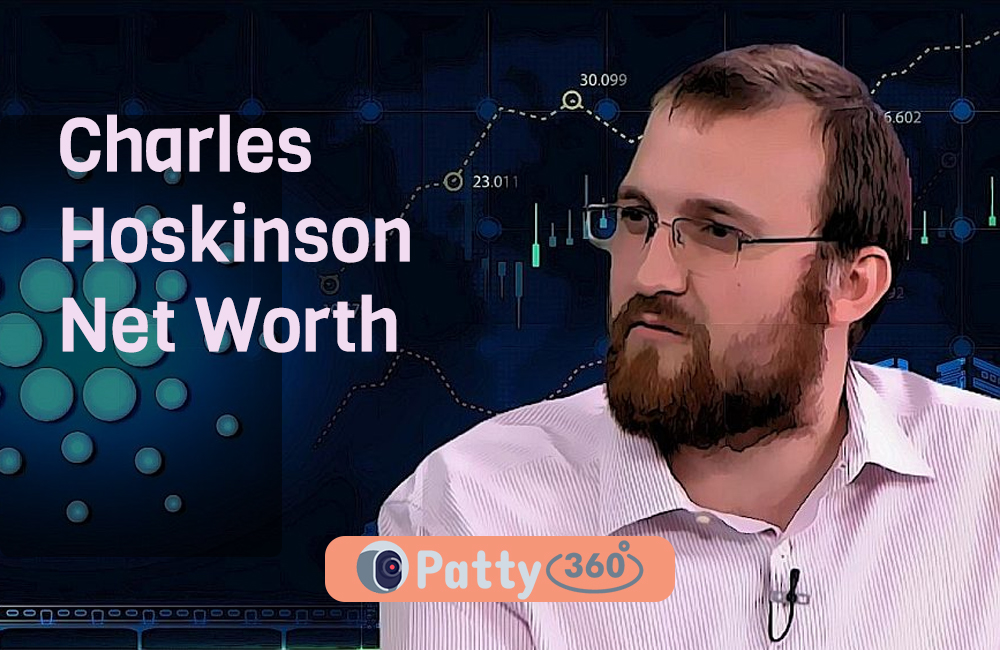 In his professional career, Charles Hoskinson has made a name for himself in the cryptocurrency industry. He has been a founding member of three crypto-related start-ups in total. These organizations are Ethereum, Invictus Innovations, and the one who helped him bring Cardano to the world, IOHK. His enthusiasm and experience in the business have led him to the accolades he has today.
Charles Hoskinson's Net Worth in 2023
Being an exceptional talent in his community, he has reaped the fruits of his labor by being recognized as one of crypto's wealthiest individuals. He stands with the likes of Binance CEO Changpeng "CZ" Zhao, as well as Ethereum creator and former colleague Vitalik Buterin. In 2021, Charles Hoskinson has an estimated net worth of $500 to $600 million.
Joining the Crypto Industry
Before being one of the most brilliant minds in the field of crypto, Charles Hoskinson worked as a consultant. In 2013, he quit his job to join the community that would eventually be his way to success. His family was shocked and had doubts about his decision, but the business-minded Hoskinson was confident.
He believed in the idea of the first-ever cryptocurrency, Bitcoin, and the potential it had, saying it was the digital equivalent of gold. Thus, he started the Bitcoin Education Project, an online school where he and Buterin had a chance to meet and talk about a great idea.
Hoskinson, Buterin, and six others co-founded the blockchain with contract functionalities, Ethereum. Its native coin is Ether. Being only second to Bitcoin, this innovative digital coin is now one of the most popular cryptocurrencies in the market.
Leaving Ethereum
In a boardroom meeting, Hoskinson protested against Buterin's non-profit and open-source project structure. He wanted to make Ethereum a for-profit organization with more formal governance. This resulted in him leaving the group in June 2014.
Some time after leaving, he expressed his regrets. Ether's market capitalization increased to $120 billion. He considered going back to his old job, but quitting Ethereum wasn't the end of Hoskinson's crypto journey.
Making IOHK and Cardano
Jeremy Wood, Hoskinson's former Ethereum colleague, proposed a plan that doesn't go against the man's ideal project structure. They intended to establish an engineering firm that would create cryptocurrencies and blockchains for enterprises, academic institutions, and governments.
This was the birth of Input Output Hong Kong (IOHK). Since 2015, the organization has dedicated itself to academic rigor and evidence-based software development. Today, the company operates with a remote team of over 400 people around the world.
Perhaps the most notable creation of IOHK is Cardano. It's a blockchain platform with ADA as its native coin. It employs a PoS (proof-of-stake) consensus process that is more environmentally friendly. Cardano is currently producing tremendous results with a market cap of $65.89 billion (ADA-USD) at the time of writing.
Current Ventures
Based in Colorado, Charles Hoskinson remains the Chief Executive Officer of IOHK. His latest efforts revolve around educating people about cryptocurrencies, advocating for decentralization, and making cryptography tools more accessible to the general public.
FAQs
1. What do we know about the early life of Charles Hoskinson?
Charles Hoskinson was born in 1987 in Hawaii. Although there isn't much information about Hoskinson's family, it is believed that he comes from a family of doctors. However, he has had a passion for finance from an early age, which he went on to, pursue later in life.
2. Where did Charles Hoskinson acquire his education?
Hoskinson completed his schooling at the Metropolitan State University of Denver, following which he attended the University of Colorado and completed his Master of Arts. He later enrolled in a Ph.D. program but left it halfway since he wasn't interested.
3. What contributed to Charles Hoskinson's net worth?
Charles Hoskinson is the found of Cardano and the co-founder of Ethereum, so it's safe to say that he found his footing in the crypto world and managed to grow it in a record time with the right resources and knowledge.
4. How rich is Charles Hoskinson?
Charles Hoskinson currently has a net worth between $500 and $800 million. However, there are no reports about the exact figure since we can only assume a ballpark figure at this point. However, his net worth is consistently rising.
5. Who is the CEO of Cardano?
If you are wondering where Charles Hoskinson draws most of his net worth, it is from being the CEO of Cardano. He is the chief executive officer of Input Output, which is the start-up that's in charge of Cardano, otherwise known as ADA.
6. How did Charles Hoskinson build his net worth?
The main footing of Charles Hoskinson is the fact that he is the CEO of Cardano, which is one of the biggest assets in the cryptocurrency scene. That's where he earns most (if not all) of his income. He has carved himself a big place in the crypto world.
7. How rich is Charles Hoskinson?
Since Charles derives most of his wealth from cryptocurrency, which is highly unstable and fluctuating, it is difficult to ascertain how rich he is. However, that said, Charles has a rough estimated net worth of around $500-$600 million, which is quite promising, to say the least.
8. Does Charles invest in anything other than crypto?
With the kind of dominance that Charles has in the crypto market, it is difficult to suggest if his investments are scattered elsewhere. Since he keeps his investment portfolio personal and less discussed, it is safe to say no one is aware at this point.
Recommended: