Eddie Hearn's Latest Net Worth in 2022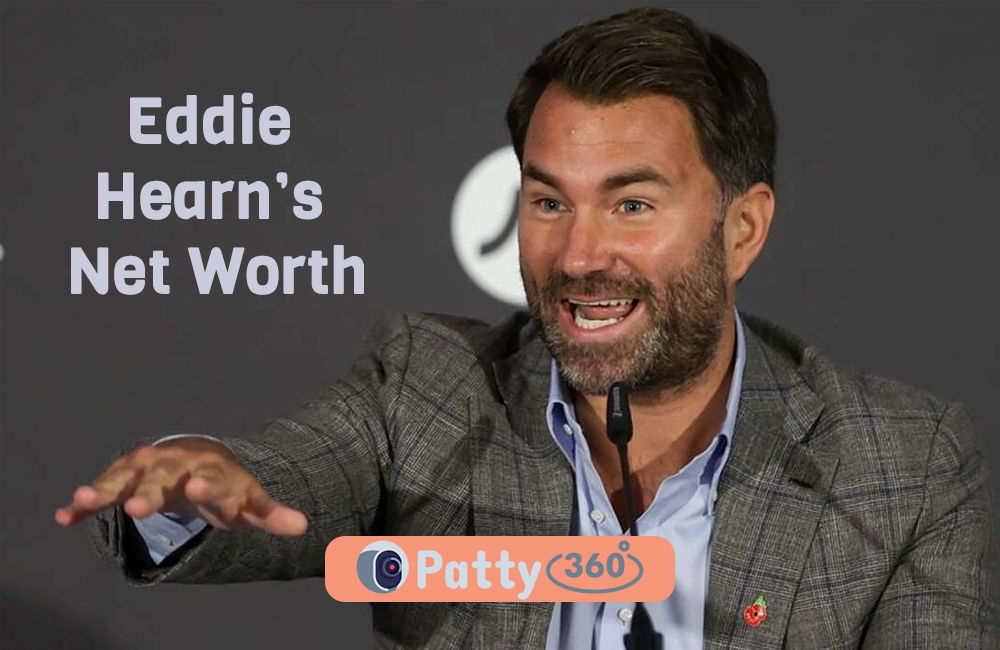 Eddie Hearn is a managing director of Matchroom Sport and a director of the PDC with a net worth of £25 million. Born into a wealthy family in Essex, when Eddie left school he didn't work for the family business, he worked for a sports management company in London representing golfers. Eventually he left to join Matchroom with the aim of heading up their online poker event business.
Eddie Hearn got into the boxing in a strange way, he became friendly with Audley Harrison through poker and went on to promote him against David Haye. Hearn did an excellent job at promoting the fight and it sold well on pay per view. The bout was a disaster though with Audley Harrison freezing on the night and getting knocked out in the third round by Haye. Due to embarrassment it looked like this would be Eddie's last boxing fight as a promoter.
Not long after the Haye fight various British fighters were interested in signing with Hearn. Carl Froch, Tony Bellow and Kell Brook were some of the first big signings that kickstarted Matchroom's growth in boxing. Hearn's entrance into boxing shook up the British scene and within two years was arguably the UK's the top boxing promoter, surpassing veterans such as Frank Warren.
Eddie is largely responsible for the huge increase in popularity and revenue coming back into boxing with his stadium shows and worldwide stars such as Anthony Joshua and his stable boxing has been brought back to astronomical heights. A key factor with Eddie's success in boxing was securing broadcasting deals with Sky and Dazn, giving him a platform to lineup mega fights with the biggest paydays for his stable.
Hearn shows are always sold out and are held all over the country thanks to his promotional skills and entertaining interviews with IFL TV, has allowed fans to get up close and personal with Eddie to understand his vision and mindset for boxing moving forward. His company earns an estimated 10% of every fighters purse he works with, making it an extremely lucrative business. No doubt the coronavirus pandemic has had a huge impact on Matchroom's business as the lack of crowds makes it's difficult to generate enough revenue. I'm sure once the pandemic is over, Eddie Hearn will go on to set records with massive fights around the globe and continue to grow his business.