Joe Keery: 10 Facts You Didn't Know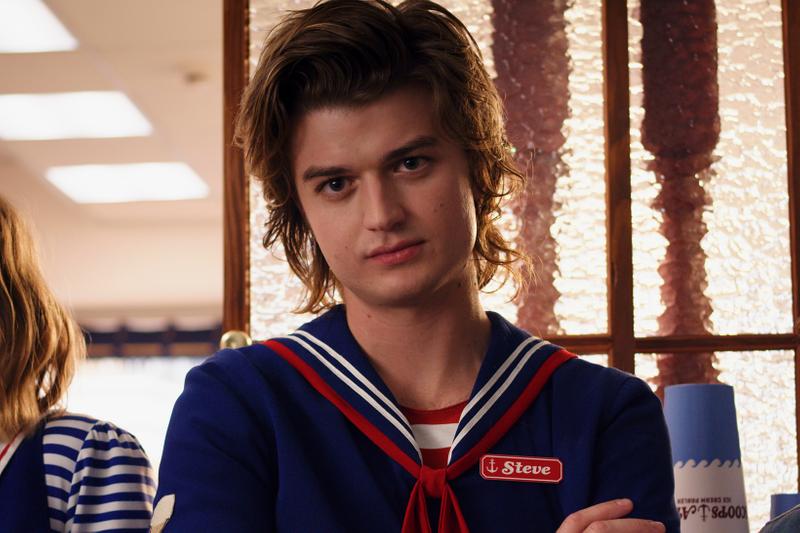 While we might know him best as the unlucky in love Steve Harrington, his real-life alter ego Joe Keery is quite an interesting guy too. He is such a talented actor and has evolved so much in character since Stranger Things began. But let's dive a little deeper so that you can discover 10 facts you didn't know about Joe Keery!
1. He used to be in a band
He is an incredible actor but that isn't his only talent. Joe Keery used to be in a psych-rock band called Post Animal but he decided to leave in 2018. His music was hard to fit around the Stranger Things filming schedule and he didn't want the rest of the band to suffer as a result of his other passion. He also used to create and perform music solo, calling himself Cool Cool Cool
2. He worked on many television commercials
Many actors will tell you that you have to take whatever gigs you can in the early stages of your career as you try to break into the industry. This was definitely true for Joe Keery and for some time, he almost worked exclusively on commercials. Some of the commercials he appeared in include for Dominos and KFC
3. 'Steve' was only meant to be in one season of Stranger Things
Steve was seen as more of an extra character, to begin with and was actually only meant to be in one season of Stranger Things. The Duffer Brothers liked Joe so much however that they decided to keep him on and the character has only continued to get better since then.
4. He's from a family of sisters
He is the oldest amongst his siblings, of which he has four sisters. He is extremely family-orientated and tries to see them as much as possible, despite his acting taking him away a lot of the time. His hometown is actually in Newburyport, Massachusetts, which is where he was born and grew up.
5. He starred in his first-ever movie in 2015
Joe Keery got his first breakthrough role in a movie in 2015, when he starred in Henry Gamble's Birthday Party. He played somewhat of a stud in the movie and actually played the object of affection for a gay guy.
6. His doppelganger is Ben Schwartz
Many people assume he has a famous relative in Ben Schwartz, who is a comedian that is well known for his role in Parks & Recreation. However, the duo are not brothers as often suggested but they have become friends over the years and have even appeared in late-night talk shows together to make fun of their similar appearance.
7. He originally auditioned for the part of Jonathan Byers
While you probably can't imagine him as anyone other than Steve in Stranger Things, he originally auditioned for the part of Jonathan Byers – Wills older brother! While the producers did like him, they didn't think he was right for the character he was auditioning for and so, Steve was born.
8. He has a degree from a theatre school
Joe Keery knew that he wanted to be an actor from a very young age and he was willing to work to make it happen. He went to DePaul Theatre University in Colorado, and he starred in many theatrical productions during that time. His persistence and talent were rewarded as he earned a degree from this theatre school.
9. His hair is famous
One of the things that he is well known for is his long, luscious and thick locks. He saddened fans around the world in 2019 when he cut his hair but fingers crossed that it will grow back quickly.
10. He is dating actress Maika Monroe
Joe Keery might very well have a thing for blondes because he is currently dating bombshell actress Maika Monroe. Apparently, the couple has been together since 2017 and they are still going strong!
Now that you know every possible fact that you can of Joe Keery, it's time to buckle up and get ready for season 4 of Stranger Things, which will be dropping on Netflix at the end of this year or at the beginning of 2021!