PewDiePie Net Worth in 2022 – How he Earns his Money!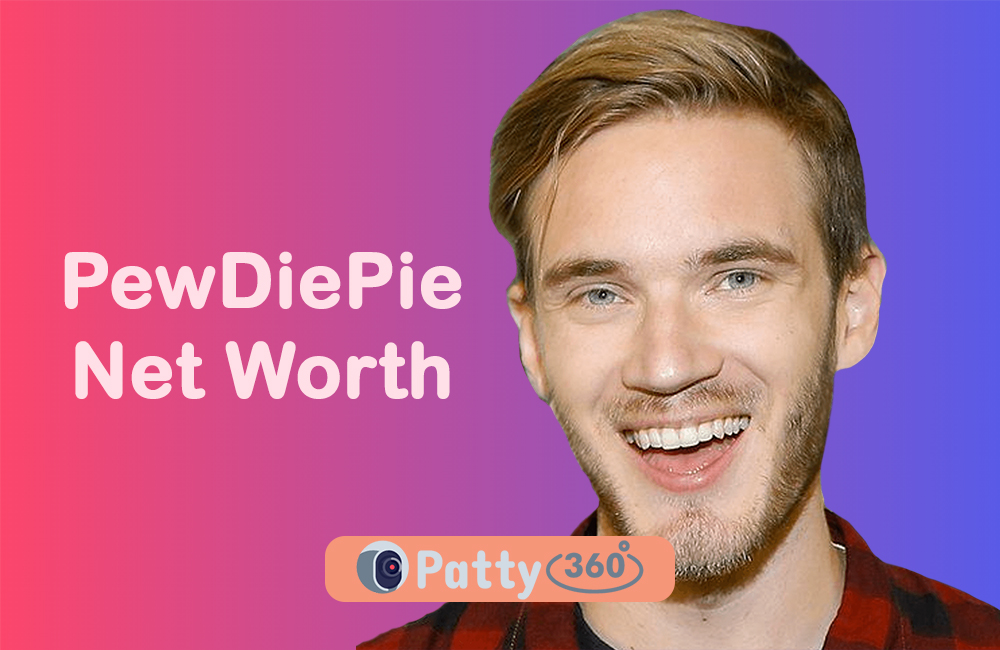 The first YouTube channel ever to get 15 million subscribers is a remarkable achievement that belongs to PewDiePie (Felix Arvid Ulf Kjellberg). With his YouTube career, he successfully made a personal empire. 
In 2016, he was ranked as the highest-paid YouTuber with a steady annual income of $16 million. And in 2017, he was ranked in the list of 100 Most Influential People in the World. 
Now with more than 102 million subscribers, his net worth in 2020 is estimated to be $30 million. What sets this celebrity from the rest is that he doesn't spend an insane amount of cash on luxury cars or mansions. Instead, he invests them in his own YouTube business and contributes to charity. So far, he has donated more than $400,000 on water supplies, $10,000 to his fundraiser, and raised $30,000 for NAMI. 
| | |
| --- | --- |
| ESTIMATED NET WORTH | $30 MILLION |
| BORN | 1989, October 24 |
| MAIN INCOME | YouTube |
| SIDE INCOME | The book called "This Book Loves You," the game "Legend of the Brofist," helping with video production at Market Studios, merchandise, brand deals, affiliate relationships |
| AWARDS | 100 Most Influential People in the World, first YouTube Channel to reach 15 mil subscribers |
| FANBASE | Young population |
Success in the Entertainment Industry
Between 2010 and 2011, he was slowly headed for success reaching 60,000 subscribers by the end of the year. But, as the next year went by, the interest in his channel spread like wildfire quickly reaching 1 million subscribers. By September 2012, that number doubled, paving the way for PewDiePie to sign a contract with Maker Studios landing him the first big bucks in the industry.
By the start of 2013, he already had 5 million subscribers. In June of the same year, he reached a shocking 10 million subscribers, becoming more popular than Jenna Marbles – the famous actress, comedian, vlogger, and YouTuber. But, by August of the same year, he finally took the Number 1 spot on YouTube quickly dethroning Smosh – the most famous channel back then.
Where Does His Income Come From?
Felix's main income comes from his YouTube channel. He makes funny reaction videos and various other content that fans love. He also signed a contract back in 2012 with Makers Studio, which is a division of Disney. He worked on video production and created his own videos in the Club Penguin studio. His side income comes from the book he sold and published in 2015 titled "This Book Loves You" and the game he made "PewDiePie: Legend of the Brofist" the same year. He also makes a substantial amount of money from selling branded merchandise, brand deals, advertisements, and affiliate relationships.
Is He Still No. 1?
PewDiePie still holds a tremendous influence as a social media personality; however, he is no longer the number 1 YouTuber in the World. Due to the many controversies, like his rape jokes, accusations of antisemitism, and racism comments, he attracted too much criticism, which affected his subscriber list. He did lose a substantial amount of revenue, but he still managed to keep a steady income despite all the hateful comments and a decrease in subscriber count.
Recommended: