Michael Saylor's Opinion on Ethereum: Does he own any ETH?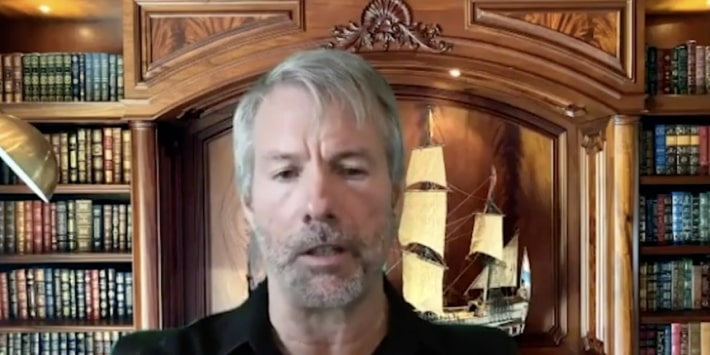 Everyone knows Michael Saylor is a huge Bitcoin fan but what does he think about Ethereum? The world's second biggest crypto asset has reached record all-time-highs in 2021 and it's market cap is now larger than Bank of America and Paypal.
Saylor believes crypto asset networks are meant to be a long term safe haven asset and Bitcoin is the leader in that
space. Ethereum is more of a crypto application network and its use case is completely different to Bitcoin. There are investors eager to invest in new emerging applications like ETH & ADA which is the polar opposite to the type of investors looking for a "place to store their money for next 100 years and they don't want complications".
Michael Saylor believes Ethereum and the whole application space is going to be a bit riskier because of more centralization, complexity and increased competition. That means that there'll be higher highs, lower lows and a lot more fireworks along the way.
Saylor doesn't think Ethereum is a suitable corporate treasury for MicroStrategy and will continue to buy more Bitcoin in the long run. He states "crypto applications would be appropriate for crypto venture funds and crypto specific technology investors".
Saylor has never given any price predictions for ETH because he prefers not to share opinions about things in which he is not an expert. The crypto application space has too many variables and is much more complicated than BTC. This is why Saylor currently doesn't own any Ethereum and probably never will.