Ted Jorgensen – Everything we Know about Jeff Bezos' Biological Father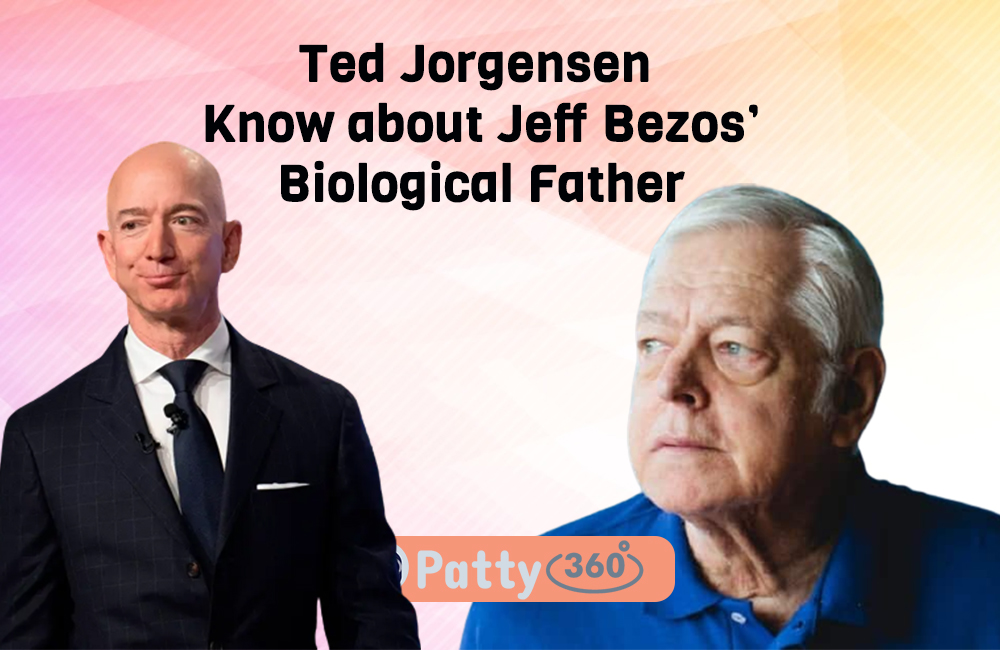 Jeff Bezos is a name that doesn't require any kind of introduction in the present world. The founder of Amazon, Bezos is a household name at this point. But, did you know anything about his childhood and his parents growing up?
Despite being one of the world's richest men, Jeff Bezos didn't have the most exciting childhood, especially when it comes to enjoying his biological father's love. Many outlets report that the ruthless outtake of Bezos and his impact on the corporate world has a lot to do with his upbringing and his childhood.
This article will explore everything you need to know about Ted Jorgensen and his connection with the business tycoon and billionaire, Jeff Bezos.
Quick Profile Summary 
Ted Jorgensen was a standard American citizen and owner of a bicycle store in Glendale, Arizona. He is Jeff Bezos' biological father who gave him up for adoption following his birth.
However, that's not even the painful part. The sad part of the story is the fact that Ted didn't even know he was Jeff Bezos' biological father until a few years before his death.
If you want to get a better understanding of Ted Jorgensen, let us walk you through a summary.
Ted was born on October 10, 1944, in Chicago, Illinois to parents Theodore John Jorgensen and Dolores Pollack. Given the fact that he didn't come into recognition until a few years before his actual death, it isn't surprising that there isn't much information regarding him or his early life.
Ted has American citizenship and he also has a sibling named Gordon Jorgensen. Ted and his family lived in New Mexico for a few years, following which they moved and settled in Glendale, Arizona.
Career and Profession
Ted Jorgensen is known for owning a bicycle shop and that's what most people know about him and his career graph. However, initial reports suggest that Ted kickstarted his career performing unicycle acts until the age of 18. He worked as a performer in the circus.
Before that, Ted worked in the retail industry in a minimum-wage job. Following a lot of personal conflicts and failures, especially with him losing his son's custody, Ted relocated to Phoenix, where he settled down and opened his bicycle shop, called "The Road Runner Bike Centre."
Following his initial success in the shop, Ted later relocated to Glendale, Arizona where he started his business from scratch.
Marriage and Relationships
Ted Jorgensen's first marriage was with Jeff Bezos' mother, Jacklyn Bezos. This happened in 1960 when both of them were teenagers. Despite sharing a very close and special bond, Ted couldn't maintain a healthy relationship with his wife, primarily because of his binge drinking tendencies.
His habit of persistent drinking was what led to him being an absent father in the lives of his family. Following two years of being married to Ted, Jacklyn left him and filed for divorce.
When Jacklyn left her married life with Ted behind, she didn't leave alone but walked about with Jeffrey Preston or their son. That was the last time Ted saw his son.
It wasn't until Brad Stone, a reporter, and author of The Everything Store: Jeff Bezos, hunted down Ted Jorgensen in Glendale, Arizona to get a better understanding of their life story from his perspective. 
During his interview with Stone, Ted shared the sad story of how he didn't get to watch his son grow and succeed in life. But, he also admitted to the mistakes he did in life that pushed his ex-wife and his son away from him.
Ted also confessed that he didn't have any idea about Jeff Bezos and the kind of chokehold he has on this world. He said in his interview with Stone that he always kept wondering how his son is doing, whether he was successful or not.
Following his divorce from Jacklyn, Ted had a hard time reconciling, especially due to his habits. Even Jacklyn mentioned not to contact them in any way, which Ted respected. He admitted during his interview with Stone that he was a lousy father and husband.
Did Ted Jorgensen Meet His Son Jeff Bezos?
It wasn't until a few years before his death that Ted got to know about his son's existence and the kind of impact he's had on the world.
Ted died on March 16, 2015, and couldn't meet his son before his death, which was one of his last wishes. No one knows the cause of death yet.
Besides Jacklyn, Ted remarried a lady named Linda later and the couple welcomed four children. Ted was also a grandfather to 10 grandchildren from his four kids. On the other hand, Jacklyn went on to later remarry Michael Bezos, who is Jeff Bezos' adoptive father.
Did Ted Jorgensen Die Rich?
Ted Jorgensen, despite being the biological father of billionaire and Amazon founder, Jeff Bezos, was not rich or well-off at all. He didn't have any connection with his firstborn until a few years before his death.
Reports suggest that Ted earned most of his living from his cycle store in Glendale, Arizona. He didn't die a rich man but he didn't die poor as well. He led a comfortable life, according to the reports.
Although Ted didn't get to meet his firstborn face-to-face before his death, at least he died knowing that his son was successful and one of the most popular businessmen in the world.
There are no reports about Ted's net worth, investments, property, or assets. We'd recommend not paying close attention to the same, especially because he is not here in this world anymore.
Conclusion
If you were inquisitive about Jeff Bezos' biological father, who came to the limelight a few years ago, we hope this article answers all your queries about Ted Jorgensen. He is no longer in this world and there are no reports as to the kind of relationship he shared with his biological firstborn, which is Jeff Bezos.