The 4 highest-earning esports gamers in 2023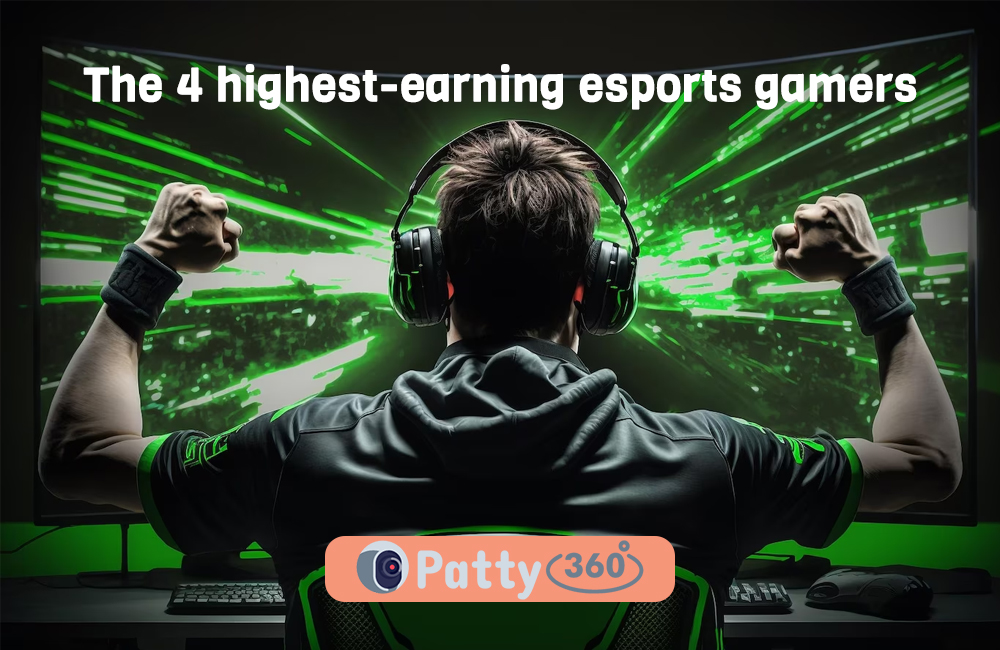 Professional video gaming is lucrative for those operating at the elite end of this industry. As it grows and brings in a bigger audience from every continent, the highest earners are making a lot of money for themselves. A few variables need to favor professional gamers, with games like League of Legends and Counter-Strike commanding much larger prize pools than games such as NFL Madden or Fortnite.
To be clear, we won't include prize pools that people win in casino gaming. While it is technically a type of online gaming, and some of the biggest wins surpass the money that some of the world's best professional video gamers have made, esports is specific to video gaming and doesn't include casino gaming within the same bracket. You can still find information online and understand the world of online pokies to see why so many people enjoy playing online casino games, while today's focus will be on the top four highest earners in esports.
#4 – Myroslav "Mira" Kolpakov – $1,105,000
Team Spirit is one of the most successful names in esports, and Mira is a player who has hit a sensational run of form throughout 2023. There's not much to separate the top four earners in esports this year, but Mira is among a select few who have reached six figures, thanks to his excellent, consistent performances in Dota 2. The 23-year-old Ukrainian has been able to drag Team Spirit to the zenith of global Dota 2. On many occasions, he has been the standout player – a few more years like this could see him crowned as the top Dota 2 player on the planet.
#3 – Magomed "Collapse" Khalilov – $1,105,000
As another precocious Team Spirit talent, Russian-born Collapse has worked closely with Mira, resulting in some fantastic tournament wins for the team this year. After impressing at some of the world's most prominent Dota 2 tournaments, Team Spirit will be keen to use the incredible form of their top players to repeat their title-winning efforts from 2021. While the prize pools in the men's game, including their domination in today's list, have raised broader concerns with some esports journalists who have highlighted the disparity between the male and female game, it is often the size of the audience that drives the prize pools.
Similar to some professional sports, such as soccer, where the inequality exists due to the considerable advertising and ticket revenue, the same is unfortunately present in esports at the moment, which results in female gamers earning less, despite many of them dominating their male counterparts in their chosen game. If you look at some other platforms, such as Twitch, the top female streamers earn a solid wage from streaming, with many of them discussing gaming, but at the moment, esports earnings are dominated by men.
#2 – Yaroslav "Miposhka" Naidenov – $1,105,000
It's nearly a full house of Team Spirit players, with another world-class Russian Dota 2 player featuring in today's list. Team Spirit's overall performance in Dota 2 has led to many of their players becoming some of the highest individual esports earners in the world.
Mira, Collapse and Miposhka all have the same earnings so far this year, and given that they're all contracted to one of the world's best esports teams, they could all theoretically end up tied for the joint top spot in this list by the end of the year. However, at the moment, they're all marginally behind the highest earner, Illya "Yatoro" Mulyarchuk.
#1 – Illya "Yatoro" Mulyarchuk – $1,110,000
Team Spirit has had such an excellent start to 2023 that it might not be too much of a shock to learn that the top four earners of 2023 are all Spirit's top Dota 2 players. Yatoro has pipped his teammates to this title due to a marginally better showing in offline tournaments. However, there isn't much to separate these Team Spirit players, who all operate at the highest level and work together to put their team on the map.
It's unlikely that these figures will remain the same until the end of 2023. With this year's International tournament on the horizon, and Spirit going into the tournament as one of the favorites, we expect to see all these players cross the $1.5m boundary. This year's Dota 2 International is set to have the biggest prize pool yet, so this will be an added incentive for the big teams to bring their A-game, with Spirit arguably the best team of them all.