Bill Gates Net Worth 2022: One of the World's Richest Tech Billionaires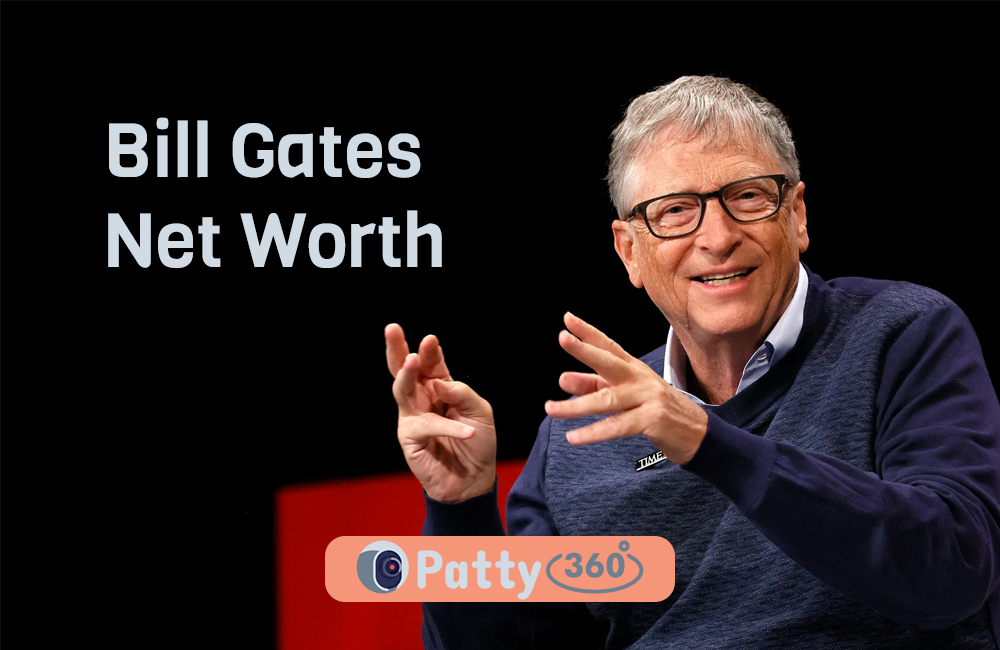 Microsoft founder Bill Gates has a net worth of $131.2 billion and is giving away all of his wealth through philanthropy before he dies. Gates spends billions fighting diseases and climate change but also likes to splurge from time to time. His real estate portfolio is still expanding, he owns mansions, hotels and is one of the largest landowners in the United States.
Bill Gates co-founded Microsoft in 1975 alongside a programmer named Paul Allen. Success came quickly, by the age of 31 Gates was officially a billionaire thanks to successful products such as Microsoft Windows and Microsoft Office.
Before the dot-com bubble crashed, his net worth peaked at $100 billion but dropped by $30 billion in just a few hours. Unfortunately it would take decades for Gates to rebuild his fortune back to $100 billion. Today, Gates' wealth is well diversified and no longer heavily tied to Microsoft's share price. He now owns just 1.3% of the business, a stake worth $20 billion but Gates has donated more than $35.8 billion worth of Microsoft stock.
Bill's investment portfolio is far more diverse than the portfolios of other billionaires like Elon Musk and Jeff Bezos. Since resigning as CEO of Microsoft 2008, Gates has primarily focused on philanthropy but that doesn't mean he won't spend money on himself.
Similar to Warren Buffett, Gates has a reputation for being frugal so it's surprising to know he owns a massive estate in Medina, Washington worth roughly $132 million. Gates purchased the property in 1988 for $2 million, the mansion on the property alone is worth $63 million and has spared no expense.
Gates is a bit of a cowboy, owning numerous ranches throughout the U.S. He owns an $18.9 million horse
ranch outside Santa Fe, California called Rancho Paseana. The training center has a racetrack, guest house, office veterinarian suite, orchard and five barns.
The majority of his real estate portfolio is made up of farmland, owning more than 242,000 acres. The reason he owns so much land probably has something to do with sustainable agriculture.
You'll also find plenty of expensive cars in his garage. He's particularly fond of Porsches and his car collection is worth more than $5 million. His favorite car is the Porsche Taycan, despite being an electric car it can go from zero to 60 in under 3 seconds! Safe to say Elon Musk wasn't too pleased he didn't get a Tesla.
Gates doesn't just drive in style he flies in style too. He has a $40 million private jet that only uses sustainable jet fuel
and spends $7 million every year to offset the family's aviation emissions. Gates has referred to his private plane as a guilty pleasure and a big splurge.
Bill Gates is an avid art collector, he set an art record in 1998 when he bought Winslow Homers 'Lost on the Grand Banks' for $36 million. At the time the purchase was the most expensive sale in art history. It now hangs outside the library in his Washington state mansion.
Although he own's a lot of extravagant items he does donate a lot more money than he spends. In 2010, Bill and his wife Melinda founded 'The Giving Pledge' alongside Warren Buffett. The charitable campaign encourages the world's billionaires to give away most of their money before they die. Over 200 billionaires have signed up, including includes Jeff Bezos's ex-wife Mackenzie Scott, George Lucas, Larry Ellison and Mark Zuckerberg.
In 2000, they the Bill and Melinda Gates Foundation which aims to fight poverty and improve healthcare in impoverished nations. It's the largest private foundation in the world, holding $46.8 billion in assets. The charity has been instrumental in reducing outbreaks of diseases like malaria, polio and tuberculosis. Eradicating diseases is just one of Gates' goals, he also wants to end the climate crisis.
Recommended: