Dave Portnoy's Latest Net Worth in 2022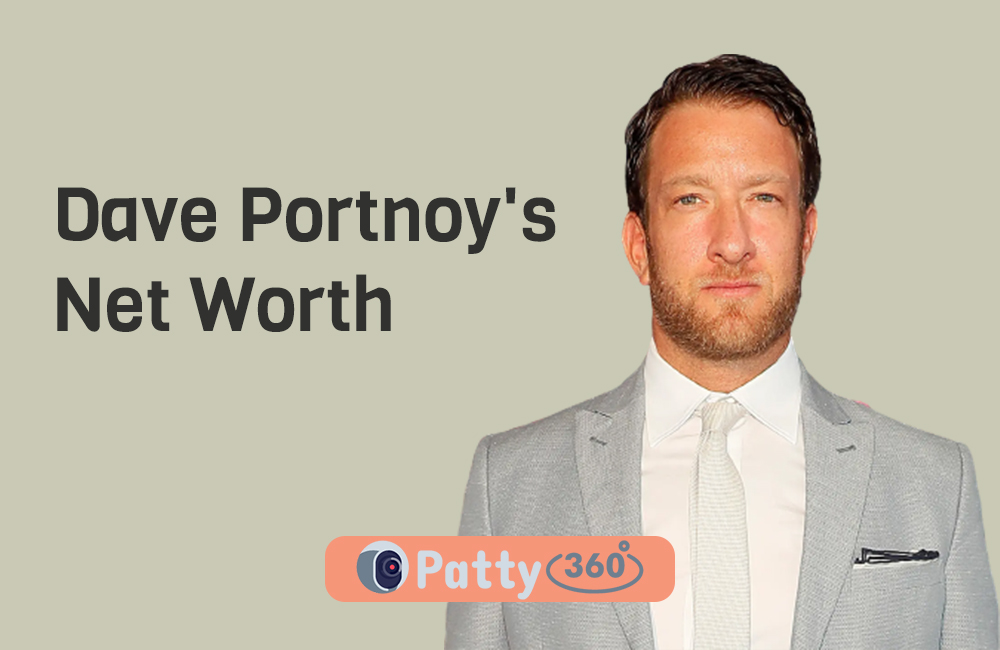 Dave Portnoy is a sports media personality and entrepreneur with a net worth of $130 million as of 2021. His path to riches was through founding Barstool Sports, a digital media company that produces content on sports and pop-culture.
Born on March 22, 1977, Portnoy graduated with a degree in education from the University of Michigan. He moved to Boston after college and worked for an IT market research company. In 2003 he started Barstool Sports, initially it was a newspaper in the Boston metro area and they published content on fantasy sport predictions and sports news.
In 2007 he decided to move away from print and launched a website. Little did he know Barstool would evolve into a sports media powerhouse. In the early days, Dave was putting in regular 10+ hour shifts everyday to get the business started.
Dave hilariously goes by the nickname "Stool Presidente" on the website. Barstoolsports.com is a mix of quirky sports coverage and pretty women. The brand seems to be a strange combination of ESPN and Girls Gone Wild. This weird combo has proven to be hugely successful and Barstool Sports is now one of the top sports website in the US.
Portnoy is obsessed with pizza and unsurprisingly launched a pizza review series in 2017 known as "One Bite with Davey Pageviews". The aim of the series is to visit and review every single pizza place in Manhattan.
Portnoy was married to Renee Satherthwaite for 8 years but got divorced in 2017. Portnoy is allegedly dating Shannon St. Clair, a former NFL cheerleader.
In January 2016, The Chernin Group run by Peter Chernin purchased a majority stake in Barstool for $10-$15 million. In 2018 they invested a further $20 million to increase their ownership to 60%. Despite selling off a large chunk of the business, Portnoy remains in charge of the company's content and remains a key figure in running the business.
In January 2020, Penn National Gaming bought a 36% stake in Barstool Sports, valuing the company at a cool $450 million. Penn National will invest $163 million into the business and have an option to pay an extra $60 million to take its stake to up 50% within three years. Penn National's investment meant The Chernin Group dropped their stake from 60% to 36% to complete the deal. The remaining 28% is owned by Mr Portnoy and a few important executives.
The stock price spiked to an all-time high of $38 in February 2020 when the acquisition was announced. A month later, disaster struck in the form of the Coronavirus pandemic. On March 17th, the shares slipped to $4.52 but has made a strong comeback. Now the share price is approximately $125! Based on Portnoy's ownership and income generated from previous sales, we estimate his net worth to be $130 million.
Dave is now also an avid day trader and enjoys playing around with the stock market.
Recommended: